The latest woodblock edition from South African artist and Design Indaba alum Faith XLVII, titled Ex Astra, features twelve handcarved woodcut prints in shapes and colours that represent the months of the year. Translated from the Latin for 'from the stars', Ex Astra is a celebration of the turning of time.
Faith XLVII is a prominent South African street and studio artist who has spoken twice at the Design Indaba Conference. Starting out as a graffiti artist, she has subsequently expanded her artistic practice into woodcarving, murals, sculptures, tapestries and drawings. Many of her pieces examine the 'elusive notion of the Divine' and a deeper connection with the ancient wisdom of the natural world.
The prints for Ex Astra were created in collaboration with Cape Town-based printmaking studio South Atlantic Press and master printmaker Georgina Berens. Faith XLVII hardcarved the four layers of woodblocks, building and shaping them, and then adding colours to create forms that came intuitively to her for each month. Each of the individual layers was carefully printed on extra-thick handmade shirakaba paper from Japan.
Ex Astra was released on 20 March 2023, the date of the autumn equinox in the southern hemisphere, alongside a poem expressing the significance of time in the project:
For each person has a time.
Is bound.
Is born from.
Born of.
There is a centre.
Generational gravity.
Voltages and stars that make us spin within a particular design.
Energetic.
Aligned with.
Resonating.
For each time.
There is a window.
Originating.
Phases that say:
If I have a centre point, a specific tendency.
If I am an era.
A universal epoch.
I am in that way unique.
For more information about Ex Astra and to purchase the prints visit https://inda.ba/40Aheqr.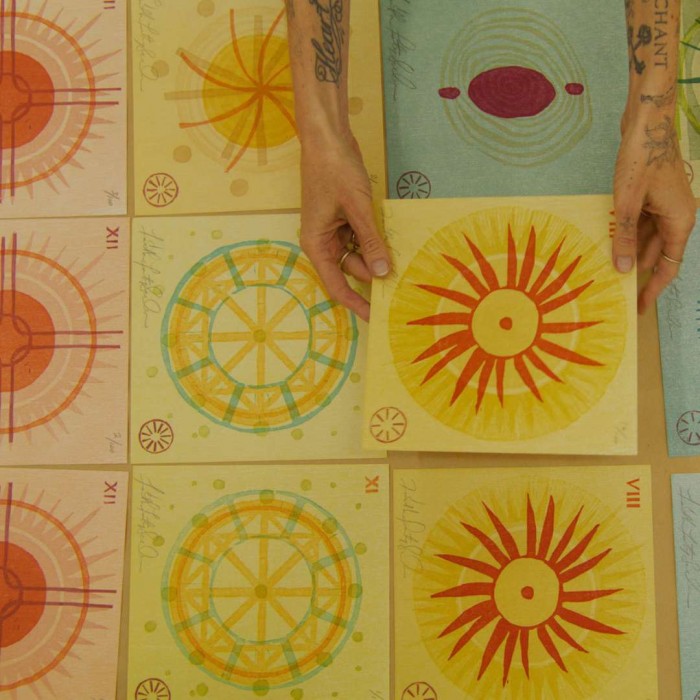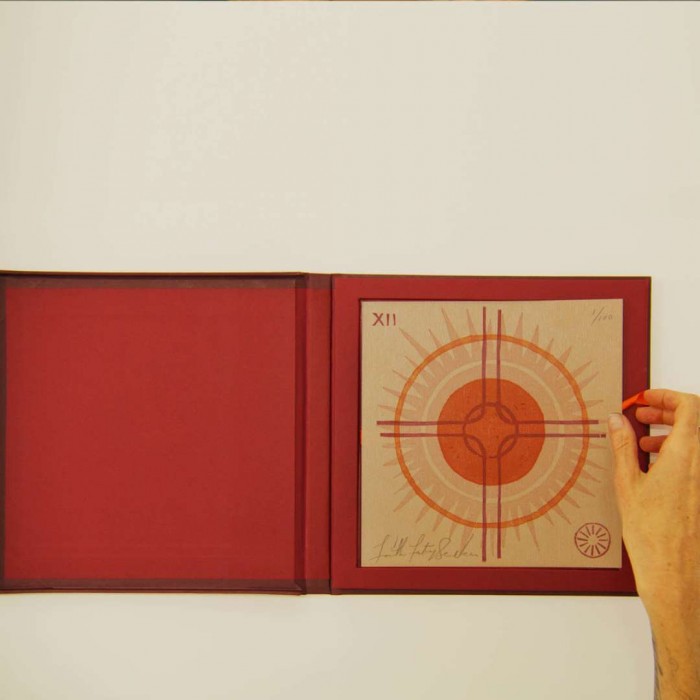 Read more
Faith XLVII on the power of collaboration
Faith XLVII talks about the importance of staging Aurum in South Africa
Photographs: Faith XLVII.