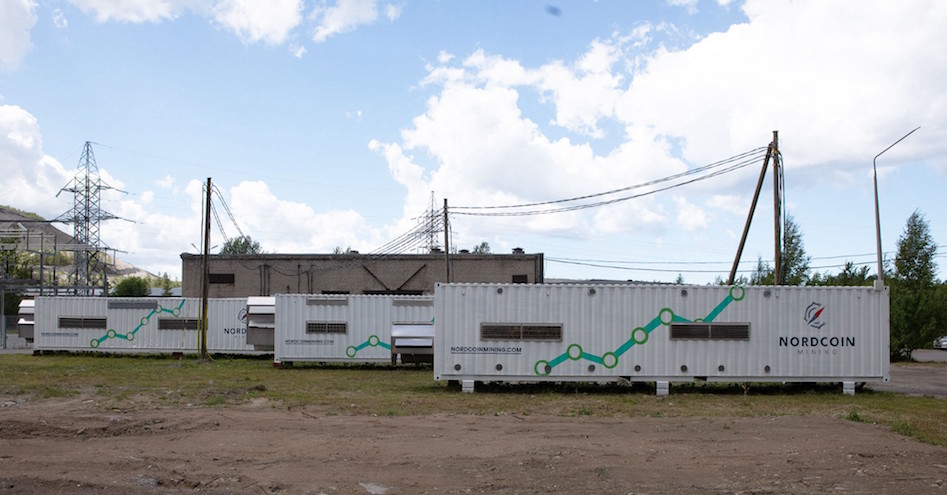 With the rise in popularity of cryptocurrencies, terms like Bitcoin and Ethereum are rapidly worming their way into our daily vernacular. While it has been touted as a potentially revolutionary mechanism with which to avoid issues that plague traditional currencies – issues including fraud, identity theft, universal recognition, and more – the 'creation' of these intangible cryptocurrencies also utilises an enormous amount of energy. An Estonian mobile cryptocurrency company called Nordcoin hopes to eliminate this exhaustive consumption.
In April 2018, it was reported that the mining of cryptocurrencies like Bitcoin was sucking up as much power as over five million American households. "Burning huge amounts of electricity isn't incidental to bitcoin: instead, it's embedded into the innermost core of the currency, as the operation known as 'mining'," Alex Hern wrote for The Guardian. "In simplified terms, bitcoin mining is a competition to waste the most electricity possible by doing pointless arithmetic quintillions of times a second."
A peer-to-peer computer process used to secure and verify bitcoin transactions, Bitcoin mining involves adding bitcoin transaction data to a global public ledger of past transactions. Each group of transactions is called a block, which is secured by Bitcoin miners and built on top of each other to form a chain. This ledger of past transactions is called the blockchain, and it serves to confirm transactions to the rest of the network as having taken place. This system helps to distinguish legitimate Bitcoin transactions from attempts to re-spend coins already spent.
Founded in 2014 by a group of blockchain enthusiasts and entrepreneurs, Nordcoin utilises mobile mining container (MMC) technology to, in its own words, create a "scalable and efficient cryptocurrency mining farm." An assemblage of refurbished 40-foot shipping containers each containing 240 mining computers, the idea is that these containers can be moved at a moments notice; preferably to countries with cooler climates and green energy initiatives, as this will render it cheaper to maintain.
"The containers were refurbished and modified with mining unit modularity in mind. Each container has been fitted with active airflow controllers and a custom electrical system designed for the distribution of up to 300kW among individual mining units," said Hermes Brambat of NordCoin.
Ensuring mobility is of great importance to the company; traditional crypto-farms are often fixed to their location and, subsequently, the associated energy transmission costs. Being stuck in one location also leaves people vulnerable to being governed by local monopolies and other geographical and political factors outside of their control.
By transforming crypto-mining processes into a simple, straightforward service, Nordcoin is hoping to create a future in which crypto-mining operations are decentralised, mobile and independent from any single government. With four functioning units currently running at the plant in Estonia, they've already begun raising funds for build up to 30 more. To further the growth of company, Nordcoin are opening their first public token sale on July 16.
To learn more, visit their website.
Read more on cryptocurrency here.
Marko Ahtisaari explains two revolutionary projects
Blockchain in Africa, the leapfrog continent