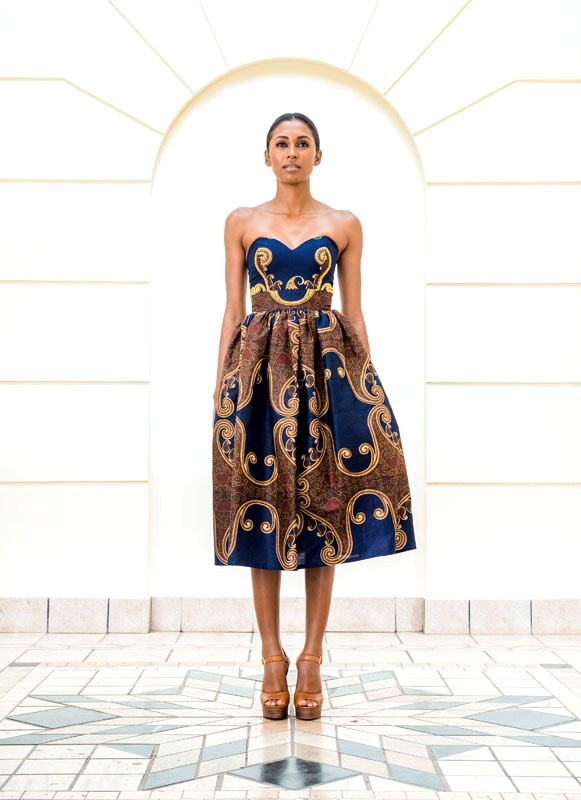 Dress by Taibo Bacar.
Europe and Mozambique collide in Taibo Bacar's eye-catching fashion garments.
In 2007, Mozambican fashion designer Bacar founded the TB ready-to-wear and Taibo Bacar haute couture fashion lines. The Taibo Bacar Fall/Winter 2013 collection celebrates the traditional 'capulana' fabric with a ready-to-wear collection that is quintessentially Mozambican yet modern and contemporary.
He explains that the collection embodies a cross-cultural language and exhange that links European architecture and fashion with Mozambican heritage. The brightly coloured 'capulana', which is a sarong-type piece of clothing traditional worn as a wrap-around skirt or dress, is used here in a non-traditional way with more structured silhouettes.
The Taibo Bacar Dress was on display at Design Indaba Expo's Africa is Now exhibition under the theme "Africa is Sharp", which aimed to show off the bright colours and rich patterns that are seen throughout the continent.