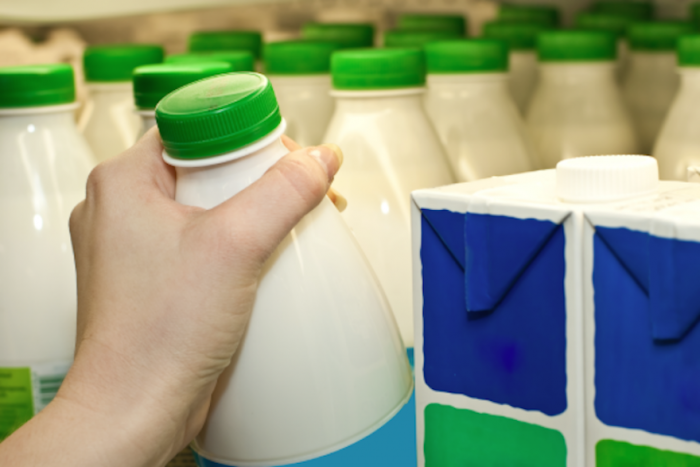 Researchers have designed a colour-changing milk container lid that lets you know if the milk is turning sour.
Researchers from the University of California at Berkley and National Chiao Tung University in Taiwan created a "smart cap" that can detect when milk is losing its freshness. The lid uses 3D-printed electronic components that include circuits with wireless sensors that react to changes in electrical signals caused by the spread of bacteria. Instead of squinting at the tiny printed sell-by dates on a milk container all you need to do is tip the bottle so that the liquid comes into contact with the lid, which will change colour if there is a noticeable proliferation of bacteria.
Actually, this technology has greater value than saving you from the horror of coagulated milk slopping into your breakfast cereal. Scientists at the University of Edinburgh estimate that annually 360,000 tonnes of milk is wasted in the UK alone creating greenhouse gas emissions of up to 100,000 tonnes - the equivalent of 20 000 cars.
Milk suppliers would have to ensure that their milk is stored and shipped correctly as supermarket buyers will easily see if they are taking in a consignment of milk that is passed its sales date, and consumers won't be at of risk buying milk that is not fresh. The technology used for the bottle top can be used for other food packaging as well.
While this type of technology may slightly increase the cost of the food, tech savvy packaging could potentially ruin suppliers and supermarkets that consistently cut corners by trying to sell old produce, while consumers can rest assured that the milk that they're pouring into their coffee each morning is perfectly fresh.