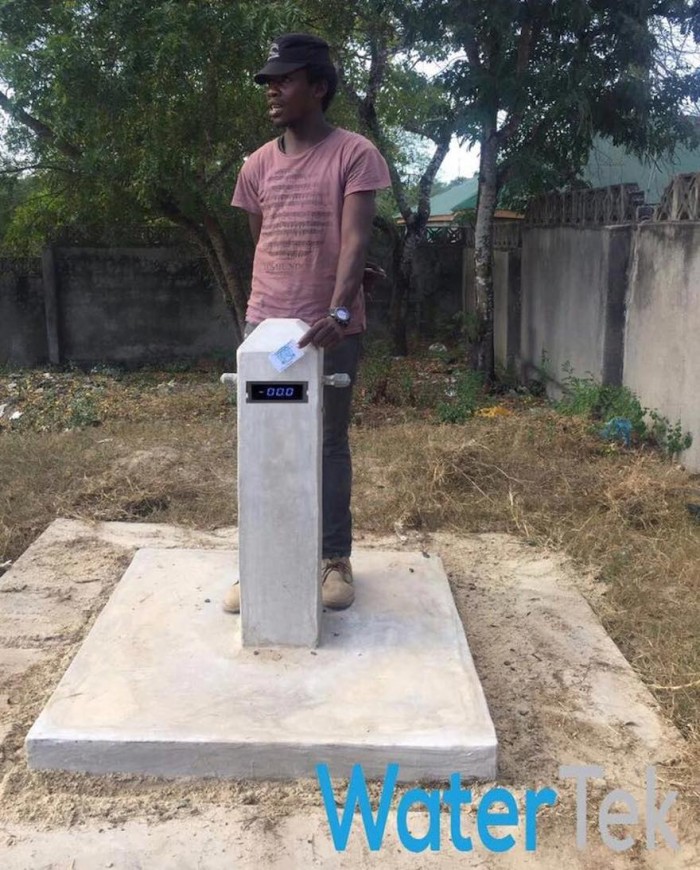 Founded by Lilian Mokoi and Christopher Rabi, WaterTek Africa digitises the rural water system. As a digital platform, the WaterTek structure serves as a mediator to improve service fee collections from people using the digital tap metre and a tap card to pay for their water.
Tanzania, like other previously colonised countries, is also faced with water shortages and sanitation challenges. According to The Water Project, Tanzania's water challenges have led to waterborne diseases and other illnesses. In response, the government have rolled out various projects including boreholes and water supply schemes. However, these schemes have been unable to collect their service fees.
Using a digital meter, WaterTek hopes to streamline this process. The structures connect people to the tap by supplying them with WaterTek cards that make for an efficient transaction.
"The fees are often used to maintain the schemes. Our role is to improve service fee collections..," writes the company. "This ensures transparency and it is an efficient way to collect service fees from users and effectively maintain the water supply sources and infrastructure!"