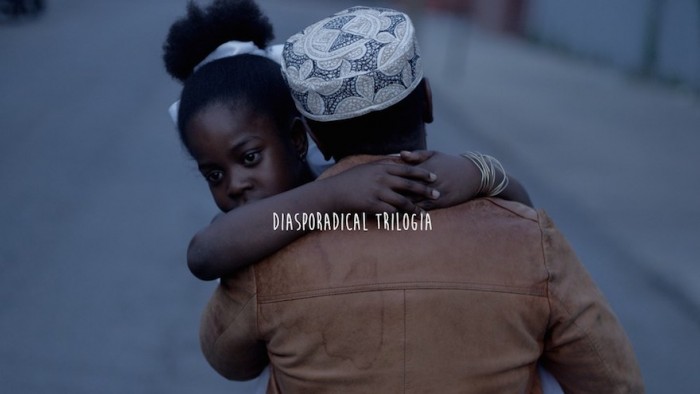 Blitz the Ambassador's Diasporadical Trilogia
African spiritual beliefs are often seen through a Western gaze, one that paints an outsider's picture of deeply nuanced traditions. This depiction can often lead to misunderstanding or a disconnect between the real and the sensationalised.
In Diasporadical Trilogia, rapper and filmmaker Samuel Bazawule also known as Blitz the Ambassador explores the power of African spiritual practices in the three part series. The story is told through the gaze of a woman who evolves in three different stages and environments (Accra in Ghana, New York in USA and Bahia in Brazil).
Bazawule's trilogy addresses the misrepresentation of African spirituality in mass media. He hopes the films will be used as a way to understand and imagine the realities of living in the diaspora but still maintaining a strong connection or understanding of one's beliefs.
"I think about how to speak one language that will be understood by African people in different parts of the world and use it in their lives as they wish," he explains.
For Bazawule art is functional. It is something that should move people in a way that it enables them to understand their problems. "As African people art is not something we hang on our walls , listen to music or just watch films but is part of our being," he adds.
By taking on the role of being an ambassador to Africa, Bazawule aims to demystify African history and practices through his music and film. He creates work that evokes the beauty of African people and he believes when that beauty is understood and accepted it can go a long way.
"Juju Girl" is the first instalment of the trilogy shot in Accra, Ghana. It follows the story of a musician who is in love with a sea goddess.
"Shine" was shot in New York City, USA. It is about a little girl who is on a journey to save her father. She is guided by her spiritual being until she finds her father.
Finally, "Running" shot in Bahia, Brazil, follows an older woman who acknowledges her ancestors (displayed as twins) that later save her from harm.