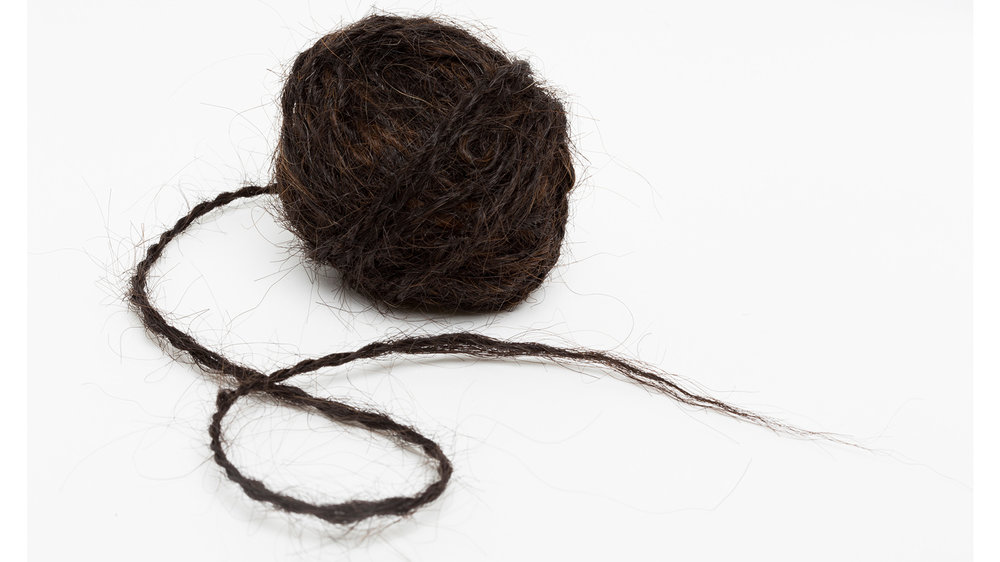 The subject of sustainability is vital for designers to consider, and consumers are increasingly considering the sustainability of their purchases. The adverse impact of non-renewable materials on the environment has been proven time and again. Dutch material designer and researcher Sanne Visser's The New Age of Trichology project reveals an alternative raw material: human hair.
Born in the Netherlands and based in London, the Central Saint Martins graduate began researching hair during her time as a Masters candidate in Material Futures. She discovered that in the UK alone approximately 6.5 million kilogrammes of human hair waste is generated, most of which ends up in landfills or gradually decays in the environment. She also learned that a single strand of human hair can hold up to 100 grams of weight.
Once Visser had successfully gathered masses of discarded hair from salons and barbershops around London, she began experimenting with various traditional spinning and rope making techniques. Lightweight and high in tensile strength, thermal insulation, flexibility, and oil-absorption, the hair-based yarns are used to create functional objects such as shoulder straps, bungee cords, water bottle holders and large bags.
"The system is a closed loop system in a way that the raw material collected at the beginning remains additive free and can go straight back into nature at the end of its life cycle, through composting or recycling," explains Visser.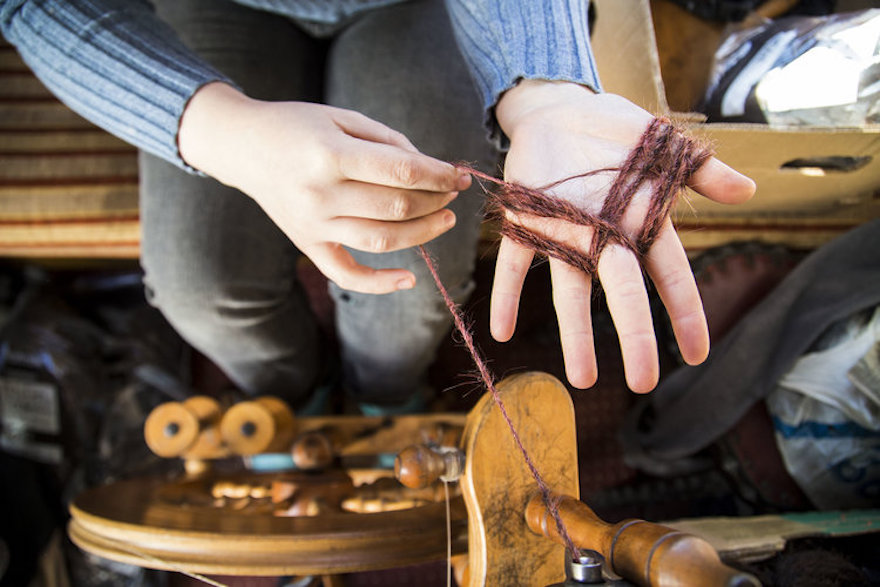 The material proved so strong that she was able to construct a swing guided by the woven strands of yarn. Part of the 2016 Form&Seek exhibit at Ventura Lambrate, 'The Swing' is able to withstand a substantial amount of weight and efficiently demonstrates the possibilities of the woven yarn.
Though the material is available in huge amounts across the world, its functional characteristics has long been overlooked. With The New Age of Trichology, Visser is proving that existing fibres – like cotton – could be replaced with materials that take less of a toll on the environment and human health.