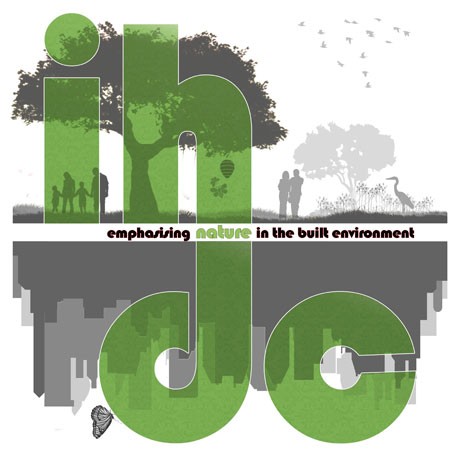 Integrated Habitats Design Competition
The Integrated Habitats Design Competition encourages green building and infrastructure design in the UK. The focus is on promoting and emphasising nature in the built environment by designing for ecosystem services and adaptation to climate change.
Here's why we need to take note of these issues:
Building account for about 30% of green house gas emissions
There's a move towards green and zero-carbon buildings
Planning for climate change in cities and the built environment
Promoting biodiversity in cities
The Integrated Habitats Design Competition is open to students and professional in the fields of architecture, engineering, ecology and landscaping. The competition is open to individuals and teams. Submissions can be for any built environment design project (new build, retrofit) in an urban, suburban or rural location, of any size, anywhere in the UK, but must take into account each of the 6 Design Criteria:
Ecosystem Services,
Biodiversity
Water, Energy 
Low-carbon
Livability
Economics
Entries close on 30 June 2010. The overall winner will be awarded a cash prize. All finalists will receive free entry to CIRIA's World Green Roof Congress in London in September and have their work published and displayed at a 5-week exhibition at The Building Centre, London.
This competition is run by the charity RESET in partnership with livingroofs.org