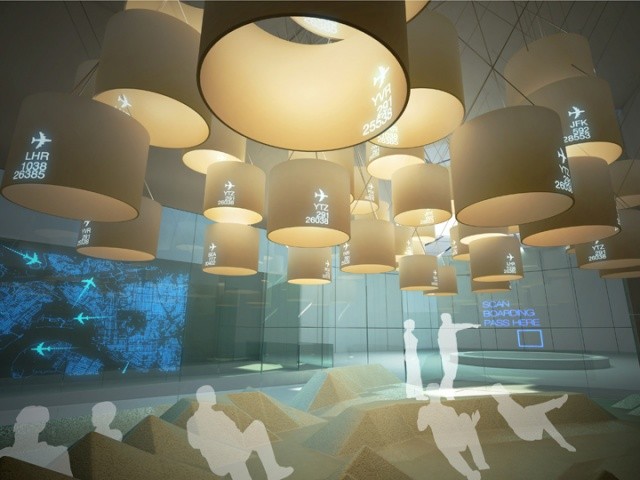 Pushing the boundaries of innovation, San Diego airport will be a forward-looking artistic and technological aerodrome like no other, thanks to Jason Bruges Studio.
Jason Bruges Studio was commissioned by San Diego International Airport to create a high-tech lounge for passengers to relax and recharge before flights. The multi-disciplinary studio was granted the project after winning the global competition for designing a creative vision that captures the essence of the city, as well as encourages users to interact in new and exciting ways. The New Media Lounge will seek to capture the imagination of its users through its completely exclusive and unique setting.
This is an extremely exciting project for us. The airport itself is incredibly forward-thinking and ambitious, with a vast creative heritage - Jason Bruges.
The space will allow passengers to scan their boarding passes, sit back, relax, recharge their electronic devices and interact with the room in a number of inventive ways.
The, very apt, theme for the lounge is "migration", encompassing interactive elements pertaining to local wildlife. Aspects of the city such as its landscape, cliffs and costal surroundings will be captured through the detailed floor and furniture design.
Each passenger will feel connected to the lounge, as large lamps will be suspended from the ceiling with projections of flight information.
The project is part of the airport's major expansion and ongoing arts programme. The New Media Lounge will be launched in the summer 2013.