Making Weather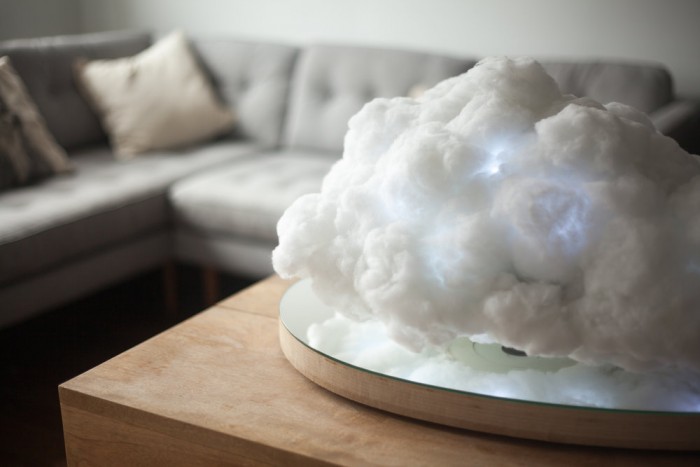 Product, lighting and furniture makers Richard Clarkson Studio is known for its innovative perspectives on traditional materials. In a 2016 project called Making Weather, the studio partnered with Crealev to make a cloud the centrepiece of a living space. The mid-size cloud, which floats above a reflective oval base, is capable of full rotational movement and slight vertical bobbing. The floating cloud also has an inbuilt Bluetooth speaker and sound reactive LED lights. The first prototype was recently released and the partners hope that this will soon become available as a commercial product.
Asif Khan's Cloud
A work of experimental architecture, London-based Asif Khan's Cloud project is a floating roof made simply from helium gas, water and soap. It's a bit like an instantly deployable structure in your pocket.
Cloud - Design Miami/ Basel, Designer of the Future 2011 from Asif Khan on Vimeo.
See more of Khan's modern designs in this exclusive interview.
The party cloud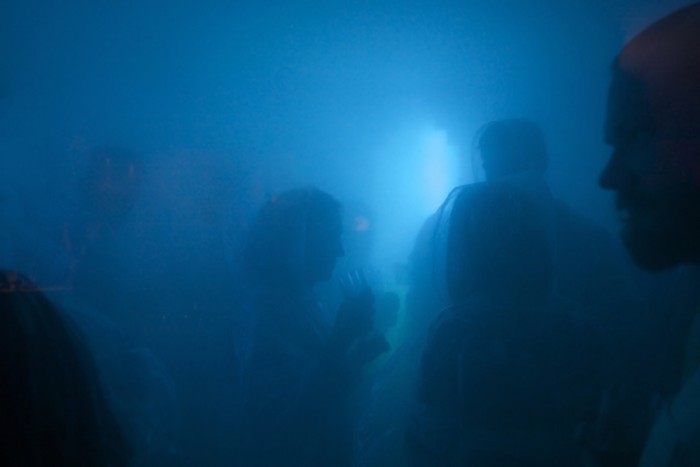 A walk-in cloud of breathable cocktail saturates the air in Bompas and Parr's cocktail bar, aptly called Alcoholic Architecture. The sweet-tasting haze forms part of the architectural food company's celebrated installation in which patrons spend an hour at a time ingesting alcohol through their lungs and eyeballs while sipping on monastic-inspired libations.
Read more about this atmosphere of indulgence or watch an interview.
Ken Kawamoto's Tempescope
The Tempescope physically creates weather conditions, letting users share the sky from anywhere in the world. It's an ambient physical display that reproduces weather conditions according to the weather forecast anywhere in the world. "It's like having a window that lets you look outside at tomorrow's sky," says Kawamoto.
Watch the Talk with Asif Khan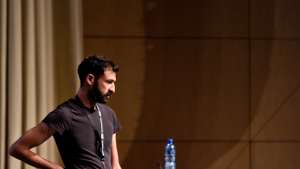 Talks
• Duration: 00:26:10
•
6 Nov 13