A walk-in cloud of breathable cocktail saturates the air in Bompas and Parr's cocktail bar, aptly called Alcoholic Architecture. The sweet-tasting haze forms part of the architectural food company's celebrated installation in which patrons spend an hour at a time ingesting alcohol through their lungs and eyeballs while sipping on monastic-inspired libations.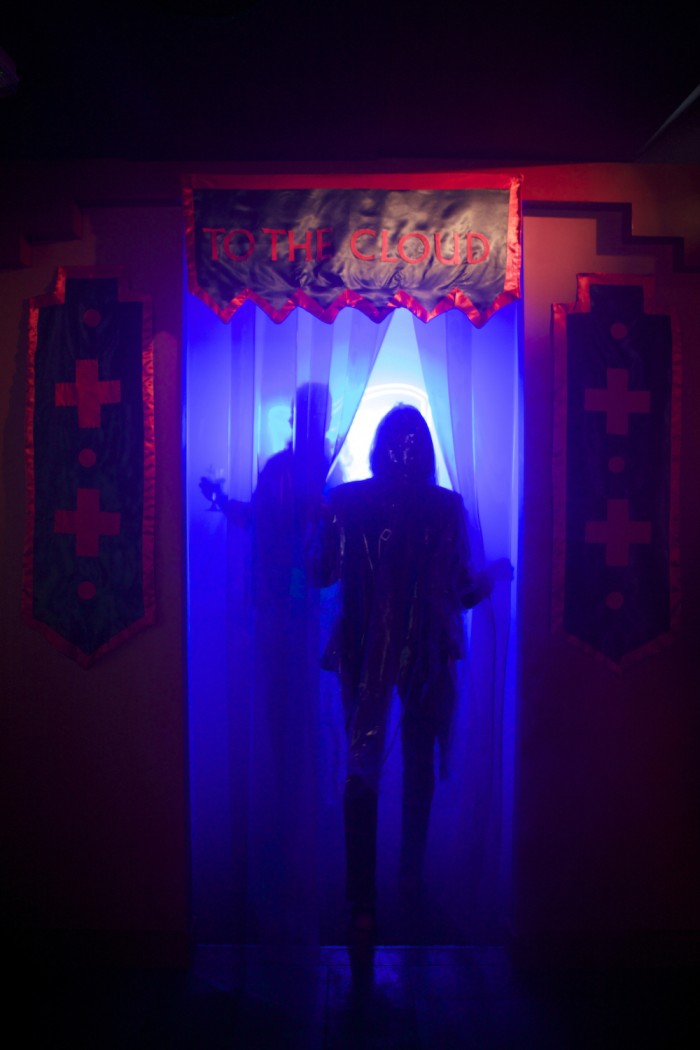 Alcoholic Architecture sits next to the UK's earliest gothic cathedral and on the site of an ancient monastery. Taking their cue from the history of London's Borough Market, directors Sam Bompass and Harry Parr have adopted the theme "Medieval meets Miami." The result is an otherworldly realm in which robed visitors immerse themselves in a thick alcohol cloud entirely composed of fine spirits and mixer at a ratio of 1:3.
Patrons further indulge in competitively priced cocktails served by bartenders wearing monastic-inspired couture outfits. The cocktail list is a tongue-in-cheek tribute to all things monastic.
"The drinks list is entirely comprised of spirits and beers created by monks – potations such as Chartreuse, Benedictine, Trappist beer and even the notorious Buckfast – a fortified wine so savage that Scotland's Parliament is reportedly drafting legislation to stop the caffeinated intoxicant from entering their country," says Bompas.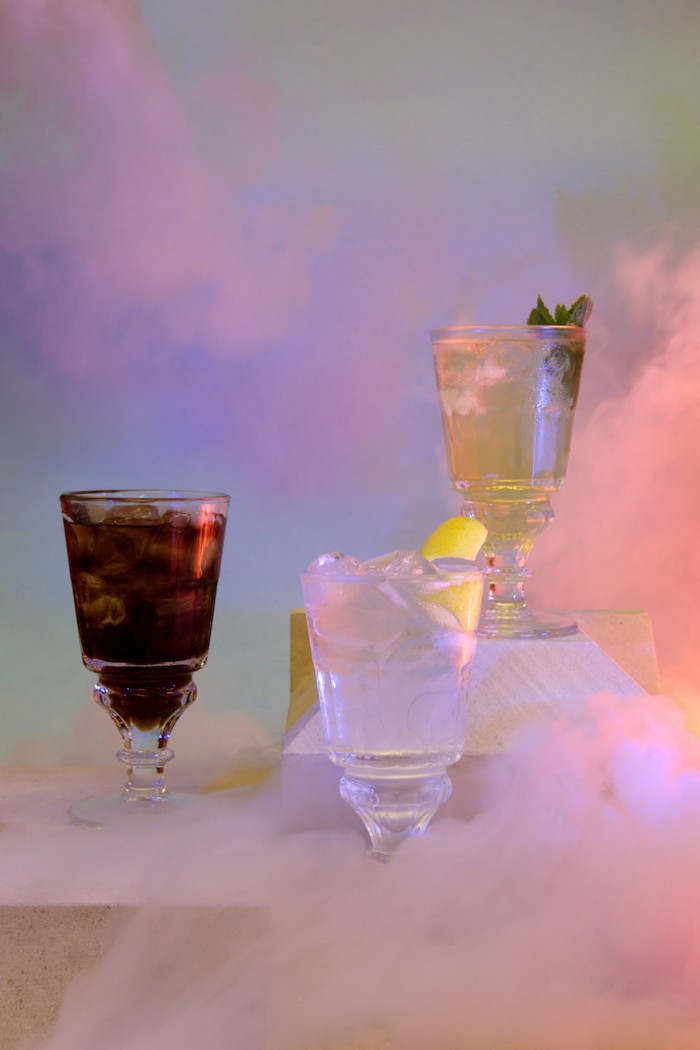 The bar's main attraction, apart from the albino python in the women's bathroom, is undoubtedly the cloud which is made using powerful humidifiers to super saturate the air.
With humidity at 140 per cent you can see less than a meter, there's so much alcohol in the air, says Bompas.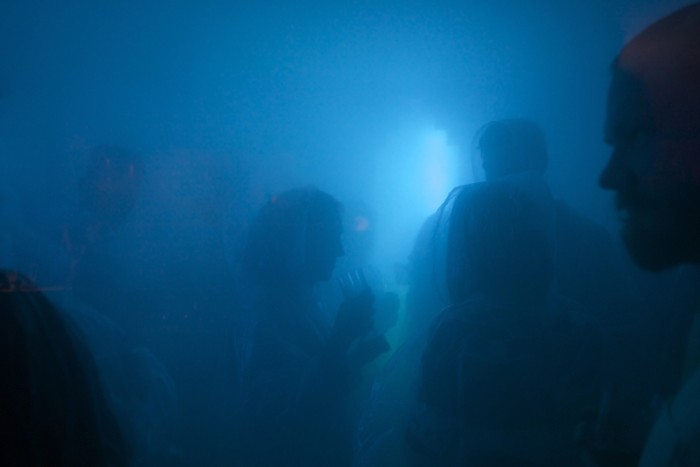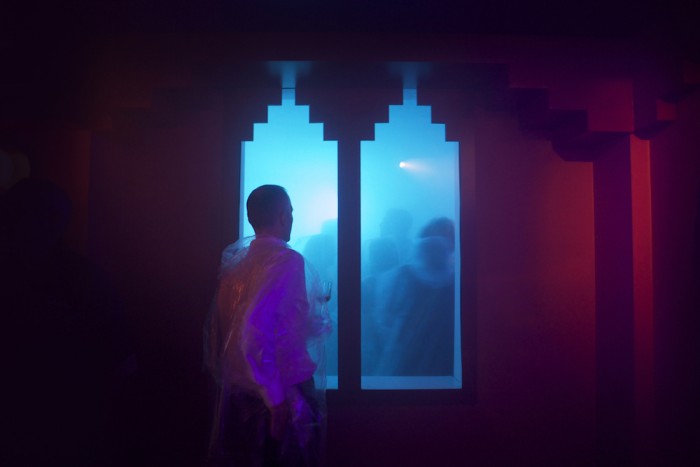 But, under the neon sign "Breathe Responsibly", the experience isn't all about getting drunk.
"With Alcoholic Architecture we are going for the maximum intensity of cocktail experience. With every breath you take, notice a fresh botanical or flavour in the spirit that can be hard to discern in a regular drink. Taste the cloud, savour the sky," said Parr.
The installation opened on the 30th July and is expected to run till January 2016. The team is expected to announce the future of Bompas and Par cloud bars in one month. In the meantime, they are attempting to fashion cups out of human skulls.
"Let's see if London is ready for breathable clouds of alcohol, supping from skull cups, snakes in the bathrooms and drinks made by monks. If it works we'll take it from there," says Bompas. "We can't wait to give British foodies something to marinate on!"