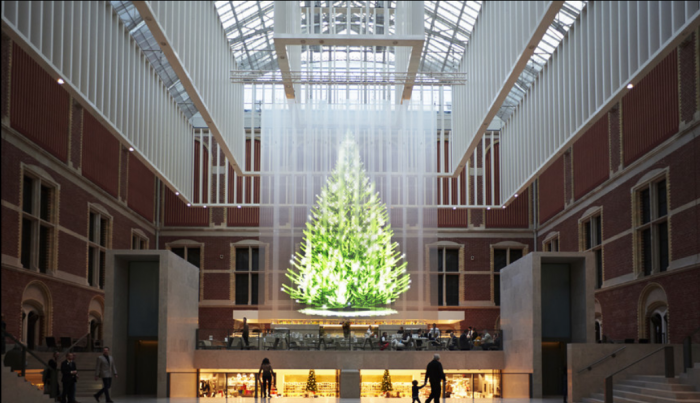 Tree of Light by Droog.
Animating the entrance hall of the Rijksmuseum and lifting visitors' holiday spirits the holographic Tree of Light by Droog reimagines the traditional Christmas tree.
This high-tech three dimensional Christmas tree stands a mammoth seven meters tall and changes shape and colour constantly. It starts out green and slowly grades to blue; little lights appear that turn into stars and then flutter away.
The Rijksmuseum worked with Droog last year on the successful Rijksstudio project, which has made images of 150 000 objects from the museum's collection available to everyone to download free of charge.
The Tree of Light will be on display until 5 January.
Watch the Talk with Renny Ramakers