Fashion designer Celeste Arendse explores self-empowerment, sustainability and culture through her label, Selfi. On a recent visit to her flagship store based on Cape Town's Loop Street, she took us behind the scenes of her fashion evolution.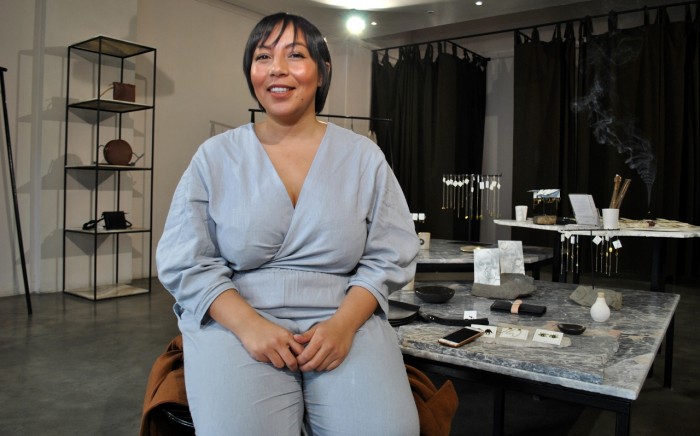 Arendse says her designs went from being made up mostly of fitted clothing with bold colours and playful patterns. But in 2018, the designer completely reinvented the brand with a switch to more neutral tones, classic silhouettes and an increased focus on sustainability.
"I want the clothes that I wear to come from a better chain. The fabrics are ethically sourced and I think it should start from recycling and wearing clothes that are consciously made," she says.
Adding: "Every decision that I make in my brand is a decision that I'm making in my life and that's the truest form that you can actually design from."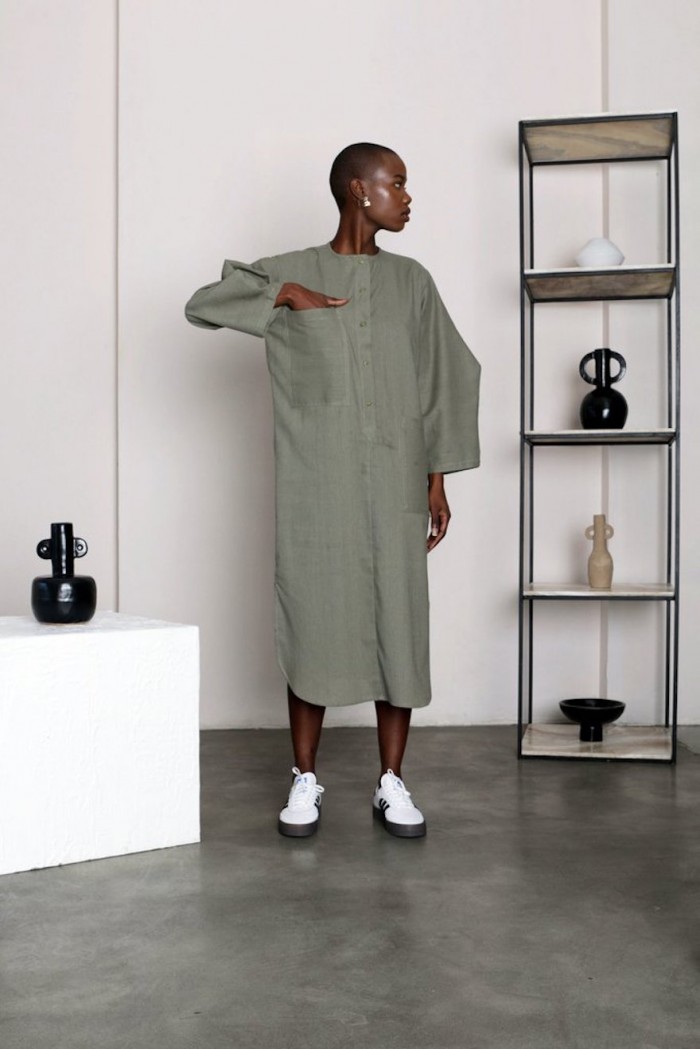 When Arendse started Selfi her first source of inspiration was her own cultural background as partly Khoi which holds a rich history for South Africa's coloured population. In her work, she looks at "surreal Khoi" as she calls it in which she combines two art forms.
"I infused Picasso's work and the sand rock paintings," she explains. These rock paintings are a huge part of the Khoi culture and were seen as a recording system for the tribe. The paintings consisted of many symbols and metaphors which are now used to interpret their history.
According to Arendse, she used this specific cultural reference as a way to reflect on the Khoi culture because she feels it's not being spoken about enough.
"As people of colour it's important for us to do research into your own background and reflect that into your work especially if you are a designer so that history can live on forever," she says. "It shouldn't just die out. Our future kids are not going to know what rock art was if we don't keep telling the story."
Design Indaba first encountered Arendse's work in 2014 when she exhibited her designs at the Design Indaba Festival as part of the Emerging Creatives programme.
She revealed that the programme was a humbling experience for her.
"It was the first time that my brand was really exposed to the South African market and international buyers. It was the first platform that introduced my brand to a market that was of high level and quality."
When Arendse joined the programme she had a degree in fashion and technology from the Cape Peninsula University of Technology. She's since grown her label and showcased her work at Mercedes Benz Cape Town, Joburg Fashion week and South African Fashion Week.
Watch our interview with Celeste below:
Applications for the 2020 Design Indaba Emerging Creatives programme are now open! APPLY NOW!
Read more:
Gourmet Grubb makes the world's first insect-derived dairy alternative
Crystal Birch invites us into her hat wonderland