Chicago-based studio Span created a short 3D animation and motion graphics film about SOM's Urban Sequoia project, a research project on how to design and construct buildings that absorb carbon. The film was shown to international delegates at the 27th United Nations Climate Change Conference (COP27) between 6 November and 18 November 2022.
First unveiled at COP26 in 2021, the Urban Sequoia project by renowned international architecture firm SOM (also known by their full name, Skidmore, Owings & Merrill) envisions "forests" of buildings in cities around the world that remove carbon dioxide from the air just like trees. Span also created the previous short film that premiered at COP26 in Glasgow, which introduced SOM's design concept to the audience.
SOM has since progressed to the next step of the Urban Sequoia project. For the past year, the architecture studio has been developing the concept from just a building into a holistic design approach. By asking themselves 'How low can we go in emitting carbon in construction?' SOM worked towards transforming the typical 'tall buildings' like skyscrapers into buildings that heal the environment.
"Imagine a world where a building helps to heal the planet. We developed our idea so that it could be applied and adapted to meet the needs of any city, with the potential for positive impact at any building scale," says Kent Jackson, a partner at SOM.
The film produced by Span for UN COP 27, titled Urban Sequoia Now, highlights SOM's research advances for the project, including how the new approach offsets 100% of carbon emissions from both construction and operations within five years and absorbs over 300% of equivalent carbon emissions over the life of the building.
Span, a cross-disciplinary design studio whose work has been featured in international media including The Economist, Smithsonian Magazine, US News, World Report, and the Associated Press, created the film. The studio led the development of the story, 3D animation, architectural diagrams, and motion graphics to communicate the complex message of the Urban Sequoia project to a broad international audience, while additional architectural visualizations were provided by Miysis.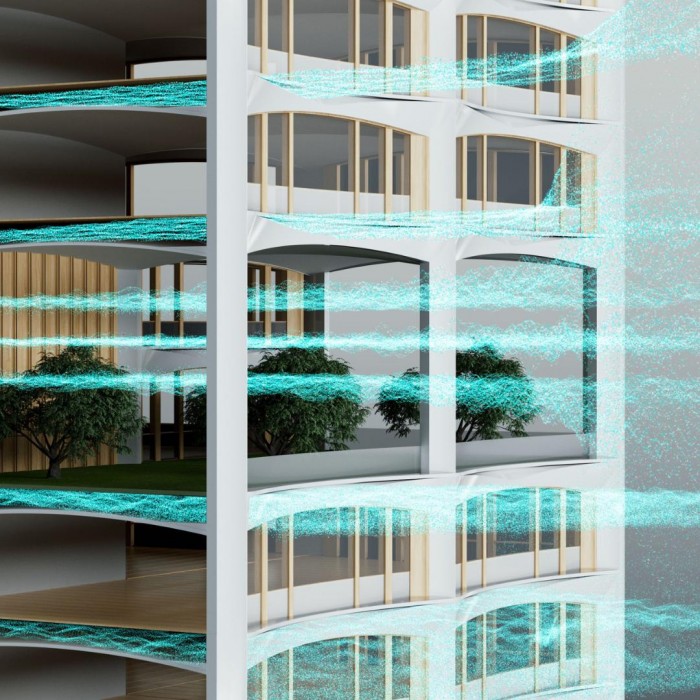 Read more
Morag Myerscough's #CleanPower installation brightened up COP26
Former Design Indaba Speaker, Es Devlin presented her Conference of the Trees at COP26
Credits: Span and SOM