Renowned British designer and former Design Indaba Speaker, Es Devlin recently created a temporary installation of 197 trees and plants titled Conference of the Trees. The intent was to champion issues related to climate change through a series of events, talks and discussions. Devlin's space was used to host well-known climate-activists and public figures such as Greta Thunberg, Al Gore, Vanessa Nakate, Malala, John Kerry, Stella McCartney, Alice Aedy, Finn Harries, Jack Harries, and many more.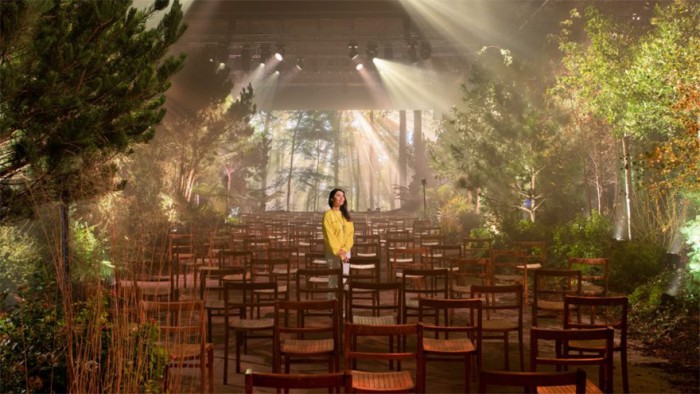 This installation was presented at The New York Times Climate Hub at the SWG3 Arts Centre in Glasgow, and ran alongside the 2021 United Nations Climate Change Conference (COP26). Each of Devlin's 197 trees corresponded to the 197 nations taking part in the summit. In accordance with COP26's goals to protect ecosystems, the 197 trees will be replanted in an urban forest now that the event has come to an end.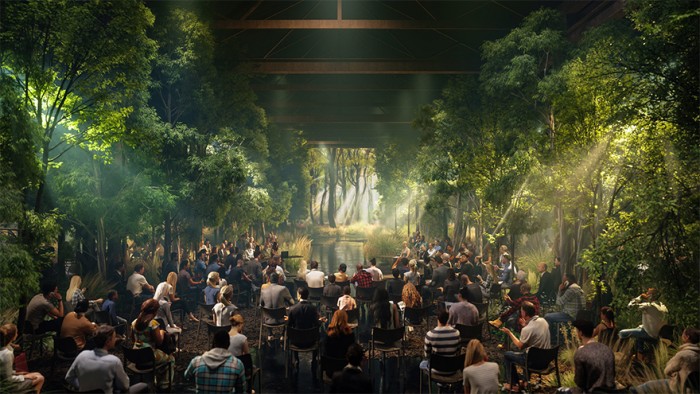 "As COP26 ends, the trees will take root near the venue in a new community garden," writes Devlin. Not only are the trees an enchanting sight to behold and an environmental benefit, they also have mental health benefits, according to many recent studies.
"The phytoncides (essential oils) released by the trees are proven to reduce cortisol levels, reduce stress, and increase resistance to infection. The air felt different in here," adds the designer. Her installation highlights the need for a mutually beneficial relationship between humans and nature.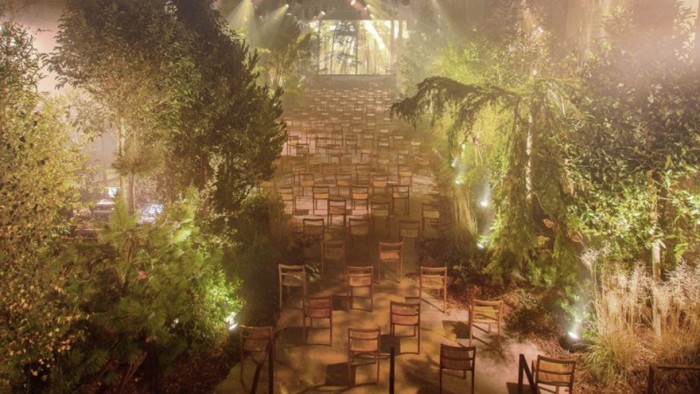 Devlin was inspired by American novelist Richard Powers' award-winning work, The Overstory, which sees trees as the protagonists of the story. The designer intended for the trees to appear as though they were participating in the event, observing the human audience members and listening to the talks that ultimately impact them as well. The personification emphasises how the climate crisis affects all living things.
Forest installations are not unfamiliar to Devlin, who previously created Forest for Change, which was a temporary installation at the London Design Biennale at Somerset House. Much like Conference of the Trees, the "forest" from her previous installation has been replanted in Southwark and Islington in London.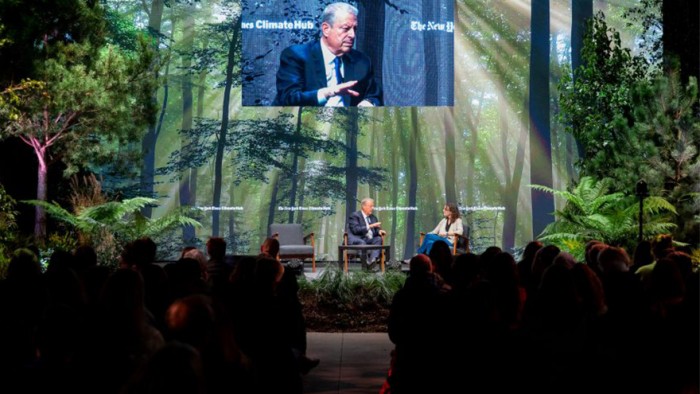 While Devlin's claim to fame is her wide range of immaculate stage designs for some of the world's foremost musicians, the designer's sustainability efforts are quickly making her a noteworthy figure in the climate activism space.
Credits: Es Devlin
Images: Craig Gibson
Read more:
Es Devlin on creating visual voices for stars like Kanye West, Beyonce and Adele.
Nine climate-conscious fashion designers showcase at COP26.
How 10 tech start-ups selected by COP26 will help us reach net zero targets.