The lineup of Design Indaba 2018 speakers concluded with the talented Es Devlin.
With a career spanning two decades, Devlin had no shortage of pioneering work to share with the audience. But even so, she responded generously. Digging up old, never before seen sketches, early iterations of her work, that gave us deeper insight into the process of Kanye West, Beyonce and Adele's chief stage designer.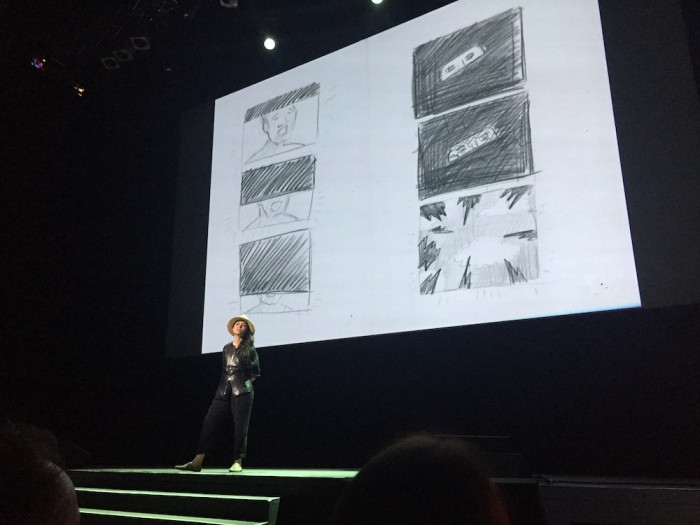 It started with a look into her early years. Her chief influences were the anarchic Pagan rituals in her hometown of Sussex juxtapositioned with the more organised rituals of her more traditional church. There, she learned to design in series, to mix anarchy with process.
These experiences would embed themselves within her, she says, before jumping into the many sketches that make up her impressive resume. Iteration upon iteration would develop while workshopping stage designs with her collaborators, which also includes, U2, The Weeknd and more.
But not all her ideas would come to fruition, she explains. It's about creating the visual voice of the artist, learning a particular artist's traits and making those traits come alive on stage.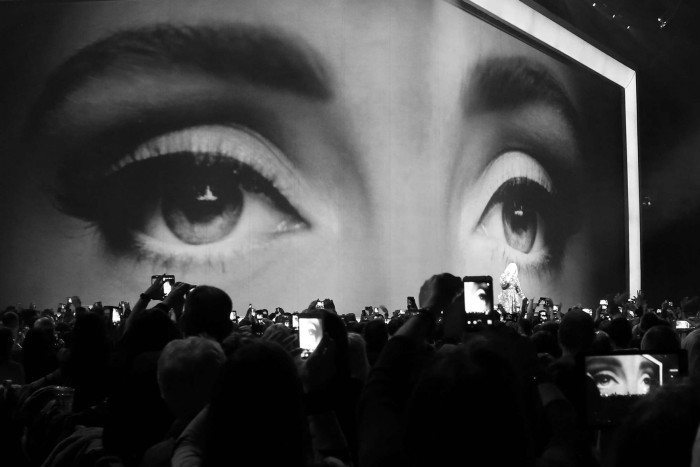 For Adele, the artist's face, particularly her eyes, became the focal point for the persona the singer had cultivated. For Kanye West, nature and arena combined to create stage sets that reflected the enigmatic rapper's colossal presence. For The Weeknd, what became important was his journey which Devlin reflected within a massive aeroplane-like structure.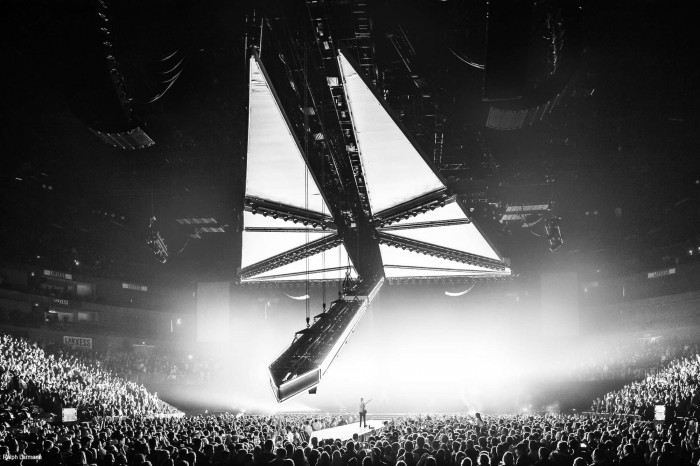 But while the artist's persona is integral to the design, Devlin also harnesses another element: the audience. "What I'm crafting, my clay, is the audiences anticipation. Every moment that they've spent there; they've slept outside to get that seat, they've saved up money, whatever they've done to get there. Much of my craft is how to meet that anticipation – how to not fuck it up."
Her most recent project is The Singing Tree (below), which she did for the V&A Museum in London. The tree was part of an annual experiential celebration of Christmas where Devlin used machine learning to collect thousands of words from the public. All the contributions were combined and processed by an algorithm trained on 25 million words of 19th century poetry.
The result was a constantly regenerating carol that is complemented by an interactive choir of human and synthesised voices in what Devlin called "an invitation for our machines to sing along with us".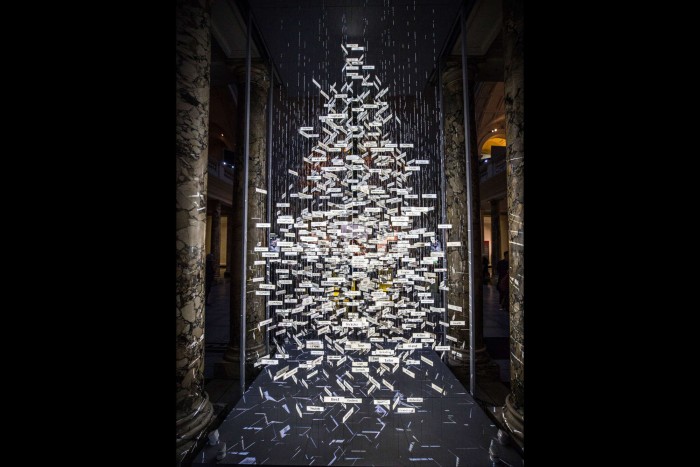 The Singing Tree is an example Devlin's recent move to create using her own voice rather than an interpretation of a collaborator's vision. It's a move at the age of 46 she says she's finally ready for. She also designed Peckham's Mirror Maze as an exploration of her own voice.
In 2017, the London-born set designer was honored by the design community with the prestigious Panerai London Design Medal. Previous winners include prolific designers like Zaha Hadid, Paul Smith and David Adjaye.
She has also won three Olivier Awards. The awards are presented annually by the Society of London Theatre to recognise excellence in professional theatre. She also got the Wall Street Journal Innovation Award in 2016.
Es Devlin's talk will be live on Design Indaba within three months of the Conference. Read more about the festival here.