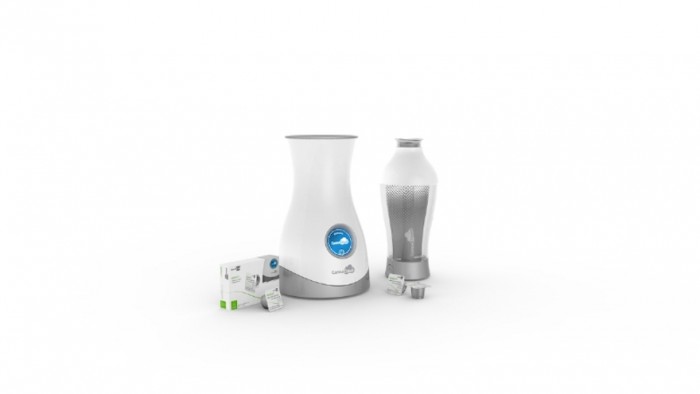 The world's first vapouriser for medical marijuana.
CannaKorp, a Massachusetts-based technology start-up company, is out to revolutionise the "archaic" process of preparing medical marijuana by introducing a vapouriser system.
Dubbed the CannaCloud, the system uses pre-packed pods that provide an easier, more consistent experience. The user inserts the pre-measured cup of marijuana into a canister before pressing a button that heats the marijuana, filling the device with vapour in less than a minute. A plastic mouthpiece releases the vapour.
"CannaKorp is going to upgrade the whole experience of using medical marijuana," says Michael Bourque, CannaKorp co-founder and president. "Our goal is to simplify and improve the medical marijuana experience for millions of users worldwide. Patients don't always know exactly what they are buying and preparing cannabis is an archaic process today. Used together, our CannaCloud vaporizer and CannaCups solve this problem."
The CannaCloud was revealed at the 4th Annual Marijuana Business Expo in Las Vegas and has been likened to Keurig beverage brewing system.
According to Dave Manly, CannaKorp CEO and former senior vice president of Keurig, "The CannaCloud system reminds me a lot of the early days at Keurig—it offers a similar consumer proposition of speed and convenience and consumers exposed to the CannaCloud really love it."