The Where's Wally series of books taught us to look further than what meets the eye. Created by illustration duo IC4Design, and marketing agency DDB for UN Women in Egypt, a new series of posters channel the visual chaos of the iconic children's book to highlight the lack of women in the Egyptian workforce, compelling the viewer to take a closer look.
Titled Finding Her, the campaign - which was visually inspired by the Martin Hanford-authored book series - consists of three colourfully illustrated ads all designed to lay bare the gender disparity in three up-and-coming industries in Egypt: science, technology and politics. Overrun with cartoon depictions of men, a lone woman is hidden within the each scene.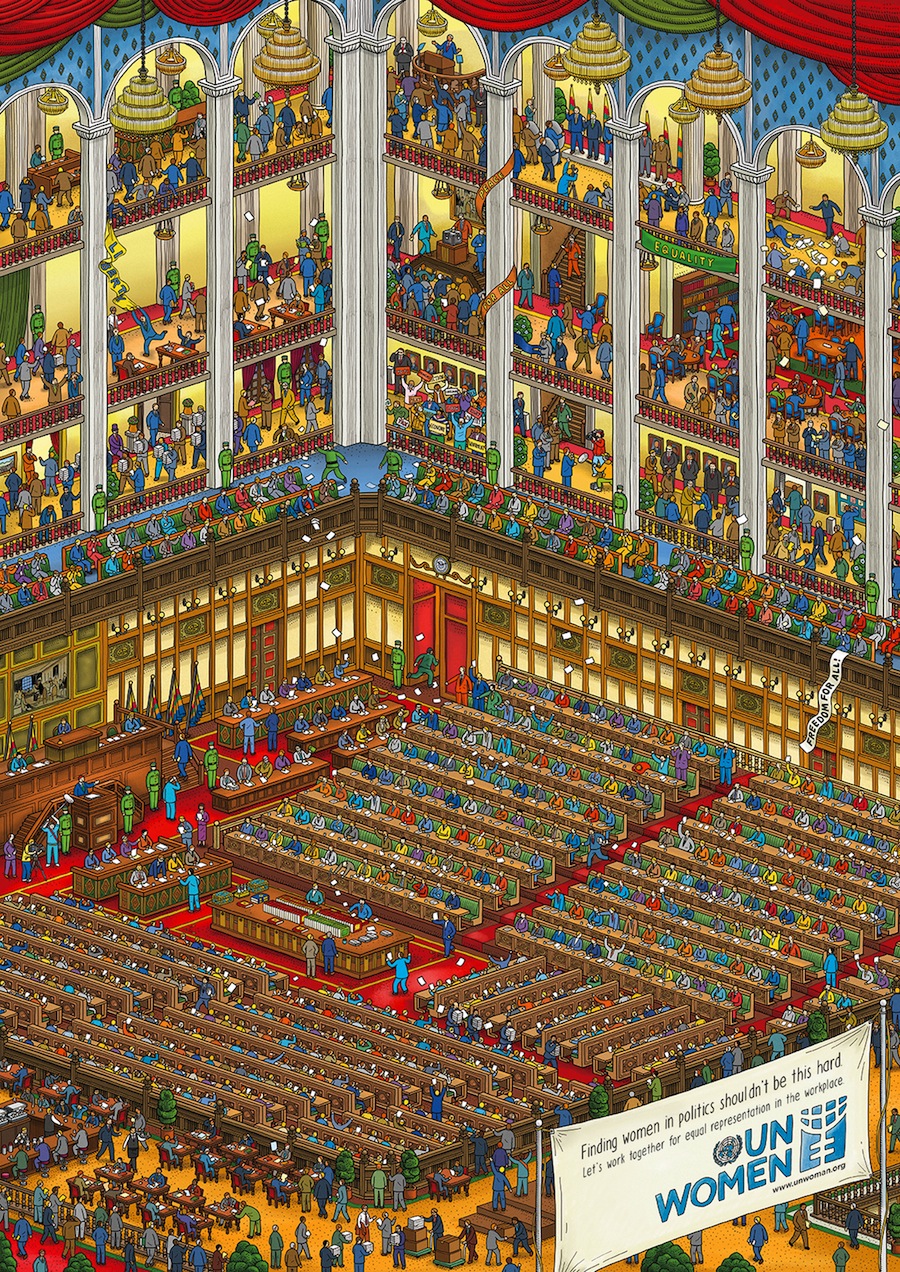 "Even though the percentage of women in the workforce is so low, the issue still goes largely unnoticed," executive creative director of DDB Dubai Firas Medrows told Dezeen. "By creating these elaborate ads that you really spend time looking at, we wanted to raise awareness for the cause."
Rendered in IC4Design's signature hyper-detailed style, the ads require viewers to strain their eyes in search of the women in the image in the same way they would with a Where's Wally challenge.
"It shouldn't be that hard to find women in the workplace," concludes Medrows. "And by challenging the reader to actually spend time and look for the women, we proved our point."