A group of afrofuturistic South African designers are set to showcase their work at one of the most anticipated events on the global design calendar, Milan Design Week. Thabiso Mjo, Pascale Theron, Mpho Vackier, Laurie Wiid and Agrippa Mncedisi are some of South Africa's most sought after designers and this week they will be exhibiting their work alongside 83 other exhibitors from around the globe.
The exhibition will be taking place from 9-14 April 2019 at Ventura Future Base in the Tortona District and will feature everything from product design, interior design, architectural installations and tech.
Meet the designers representing South Africa:
Thabisa Mjo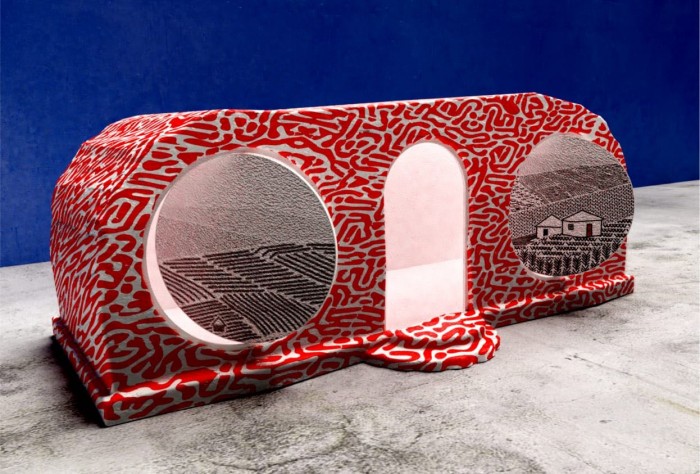 In 2018, Thabisa Mjo's Tutu 2.0 light was voted the Design Indaba Most Beautiful Object in South Africa, where she gained recognition across the design world. As the founder and creative director of Mash T Design Studio, Mjo creates bold products that hold rich cultural significance.
Mjo first got her start in the Nando's Hot Young Designer Talent Search Lighting Design Competition in 2016, which she won. For her exhibition at this year's Milan Design Week, she will be exhibiting Sacrosanct, an architectural installation that will feature alongside various other products.
This is not the first time Mjo's work has been exhibited. She previously showcased her work at 100% Design South Africa in Johannesburg and 100% Design in London, with a number of the fittings installed in Nando's restaurants around the world.
Pascale Theron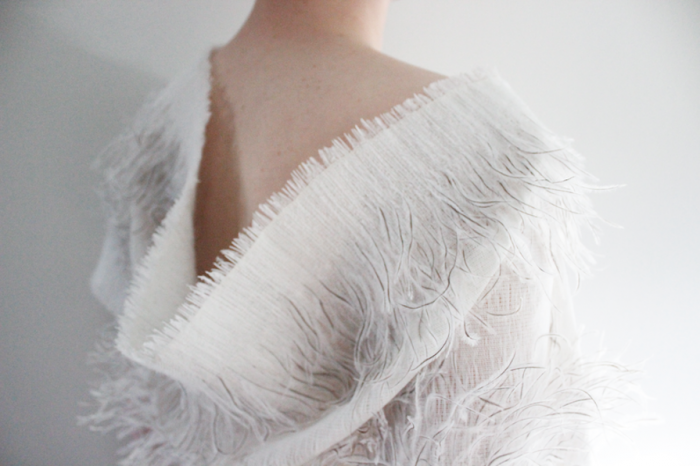 Pascale Theron is a graduate of the Design Academy Eindhoven in the Netherlands but was born and raised in Johannesburg, South Africa. Her designs are seen as a fusion of cultures where she is inspired by her own memories, knowledge and experiences from living in South Africa.
At Milan Design Week she will be exhibiting Feathered Fabrics, her graduate project that brings attention to the dwindling ostrich farming industry in Oudtshoorn, South Africa. With it she proposes that their feathers are used as part of a new, sustainable, lightweight fabric. In her installation, she only uses natural uncoloured feathers.
"A new solution to the fashion industry, as the new 'fur', without all the death usually associated with fur," says Theron. The designer expanded on the project at the 2019 Design Indaba Conference.
Watch her talk here.
Mpho Vackier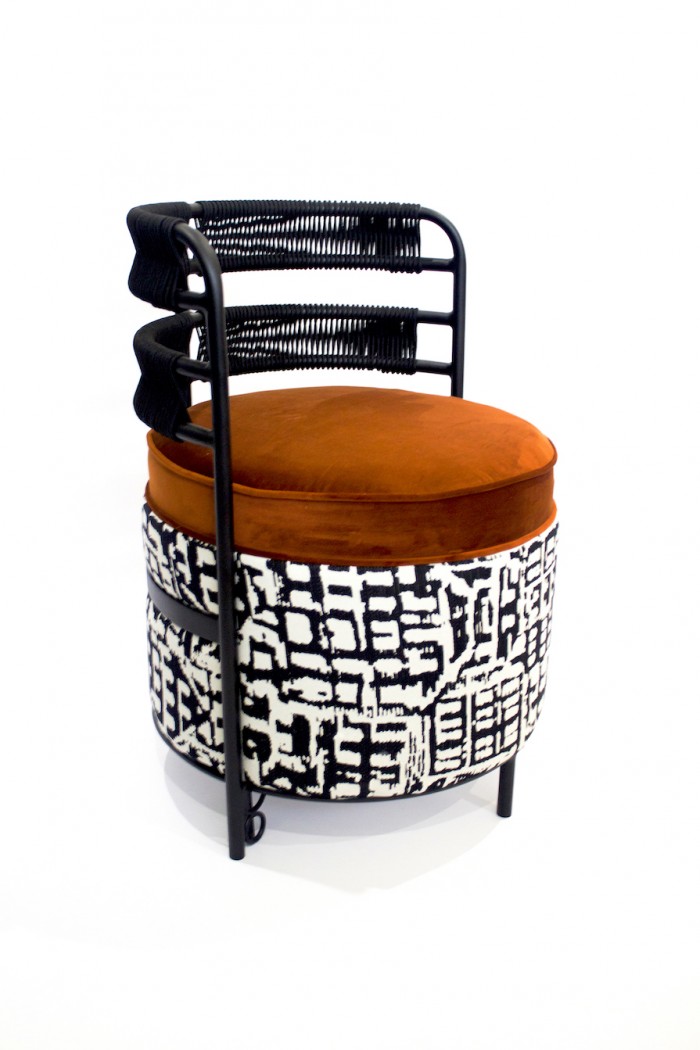 We first encountered Mpho Vackier's work when she joined the 2017 class of Design Indaba Emerging Creatives. Her designs reference the clean functionality of mid-century European furniture, coupled with the vibrant geometric style of Ndebele textiles. An interesting juxtaposition that makes for unique furniture pieces.
She is inspired by African cultural signifiers, patterns and graphic arrangements, which she translates into contemporary urban pieces. In her work, Vackier only uses steel and various kinds of wood.
Vackier is set to exhibit her Afro-Contempo chair, Oromo, at Milan Design Week.
Laurie Wiid van Heerden
Laurie Wiid van Heerden is the founder of Wiid Design, a Cape Town-based design studio. With Wiid design, the designer creates chairs, side tables, dining tables and benches, which are inspired by topics of contemporary culture, with a focus on traditional handcrafting.
Van Heerden has received various awards throughout his career including the "Conde Nast House & Garden award for production excellence in South African design" at 100% Design South Africa, 2014 and the "Best Lighting Design" award at 100% Design 2015.
The designer is set to showcase a collection of four ceramic vases during her exhibit at Milan Design Week.
Agrippa Mncedisi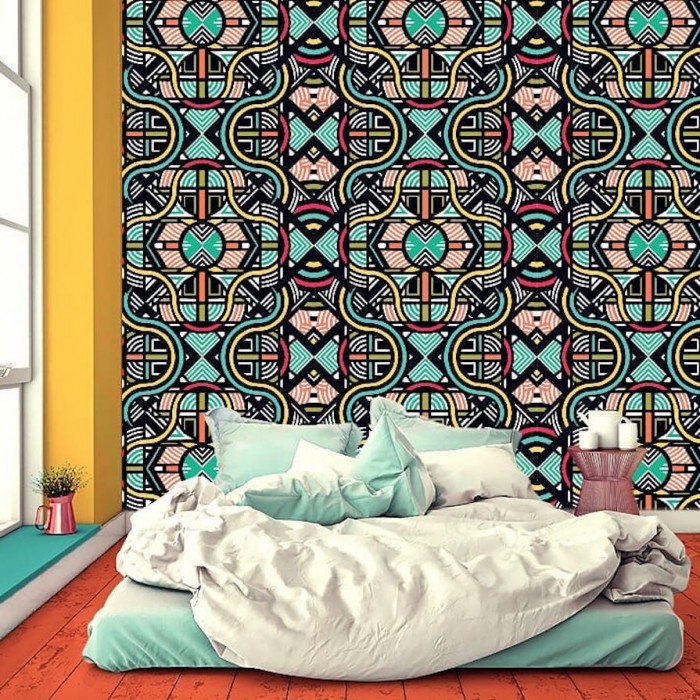 Agrippa Mncedisi is the winner of the Nando's Hot Young Designer Talent Search for 2018. The designer is known for his hand-drawn patterns that represent growth and equality. His company AFRO INK DESIGNS focuses on graphics and illustrations that reference Africa at its centre.
"I'm sending a message visually that says Africa is beautiful and it is the future. I truly feel we should protect our cultures and languages," says Mncedisi. He will exhibit a limited-edition tote that will showcase his award-winning Nando's Hot Young Designer pattern.
Nkuli Mlangeni (Ninevites)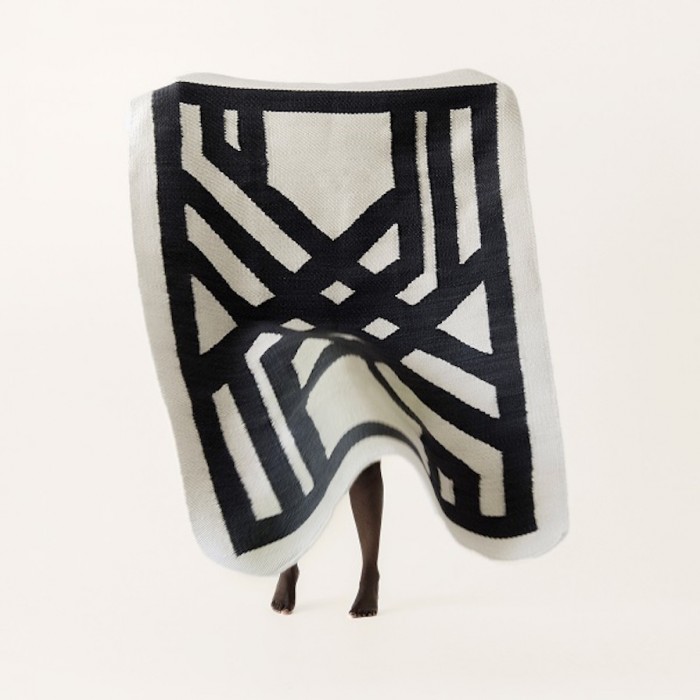 The Ninevites is a textile company started by South African fashion designer and trend influencer, Nkuli Mlangeni. The brand focuses on creating one of a kind rugs with the use of handmade textiles.
In 2017 Mlangeni's intricately crafted rug collection, called Sankara was named Design Indaba's Most Beautiful Object in South Africa. This brought a new audience to the Ninevites brand. Mlangeni is set to exhibit these inventive rug designs at Milan Design Week.
Read more:
Thabisa Mjo on using bold product design to tell stories
How ostrich feathers are uplifting Oudtshoorn's economy through design