Bold and apologetic are words that come to mind when I first glance at Thabisa Mjo's work.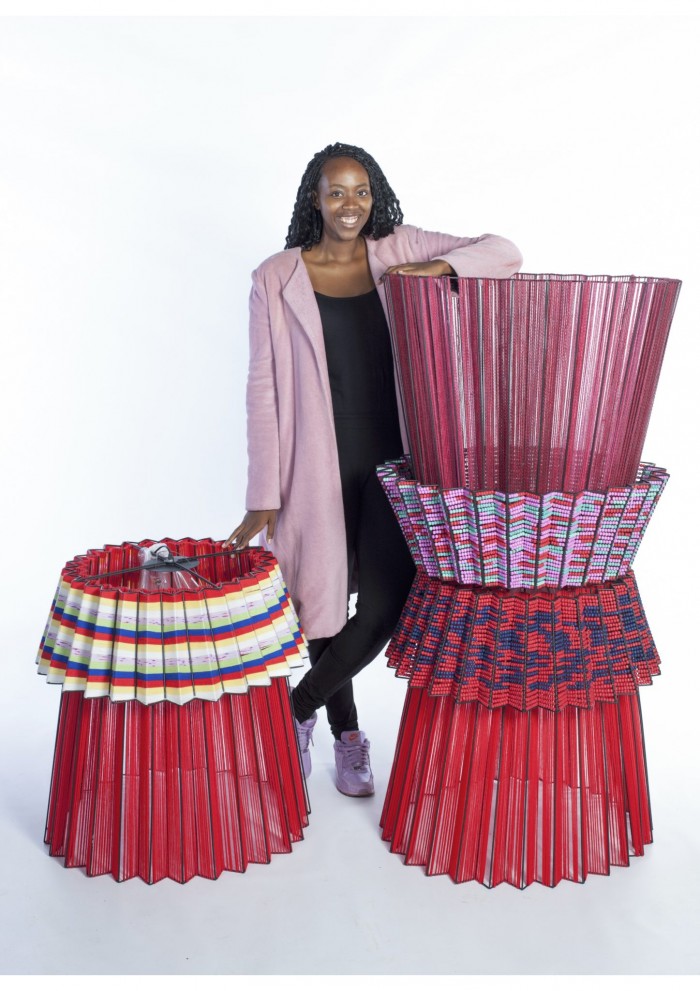 Take the Tutu 2.0 light for example. Inspired by the colourful knee length Xibelani skirt, worn by Tsonga women to celebrate their culture, the light is eye-catching not only for the range of colours it comes in but also its sheer scale. The handcrafted and woven light weighs about 10kg.
She says the Tutu 2.0 was designed as a concept entry for Nando's Hot Young Designer Talent Search.
"I developed this concept as a finalist and was thrilled to announced as a co-winner. I've made 50 of these lights for Nando's around the world, in a whole range of materials and colourways."
Although she has a background in production design and architectural drawing, Mjo says her childhood growing up in the Eastern Cape also forms part of her inspiration. She says that although she is influenced by her different cultural background, she also likes to give products a bit of a modern twist.
The Tutu 2.0 forms part of the Pieces of Me collection, inspired by people and things that she loves and admires. The Nomgcana Lamp (below) takes its name from the direct translation of the word which is lines.
"I wanted this entire collection to be modern, clean lines and just be really cool, but to also feel like home. Using this iconic South African bag really is a nod to all those men and women I often see hogging these bags," she says.
But ultimately for Mjo, design is about telling stories.
"I consider design a form of storytelling and design is the medium through which those stories are told," she says. For her design is a way to tell stories and celebrate other women through her work, especially ones doing their best to stay true to themselves while also exercising their sense of agency.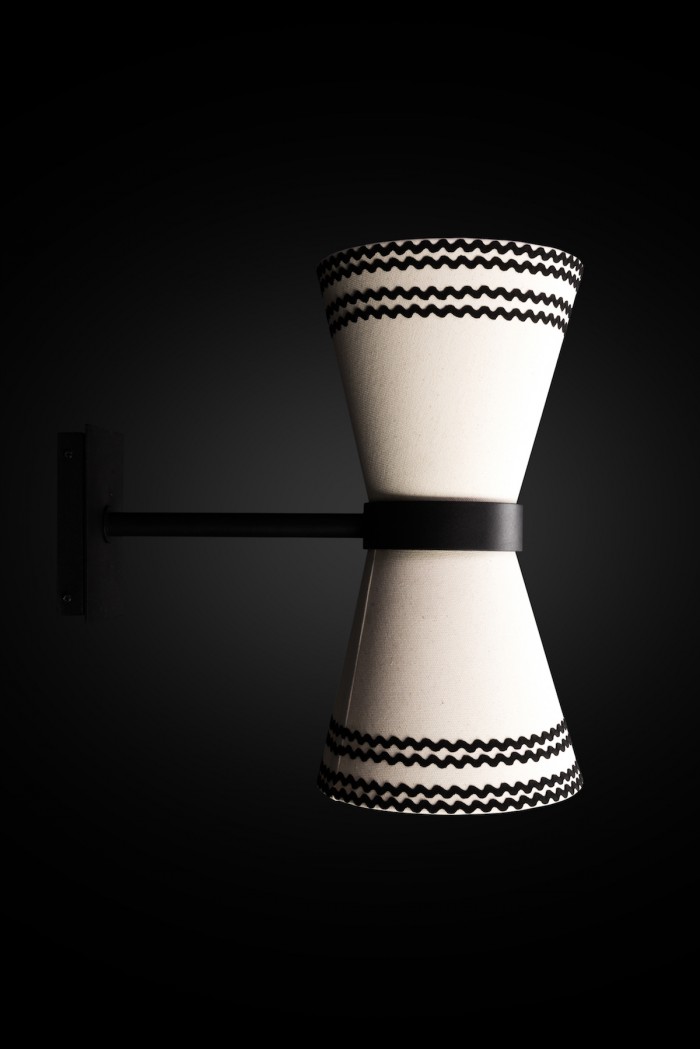 Mjo says her grandmother represents this kind of woman and she decided to honour her with the collection titled A Place at The Table. This collection was launched at 100% Design London and in 2017, she was awarded the Future Found Award from at the Design Foundation Awards.
She says she is currently focussed on moving into a co-shared showroom in Braamfontein. "The whole building is basically like a modern-day design department store. I'm excited for the opportunity to actually meet my customers in person, see what they like and what I can improve on."
More on art and design that celebrates heritage:
Meet the Congolese designer whose worked with Kanye, Jay Z and Rihanna
Marta Velasco Velasco is using textiles to trace the colonial history of nutmeg
The Sankara Rug by Nkuli Mlangeni celebrates the dying culture of traditional textile weaving