For homeware and interior designer Bright Dimba, it has always been about more than just creating aesthetically pleasing products.
For him, it's about bringing acknowledgement back to traditional craft and promoting a new wave of craftsmanship in modern South Africa.
This is where his company, Dukada, comes in.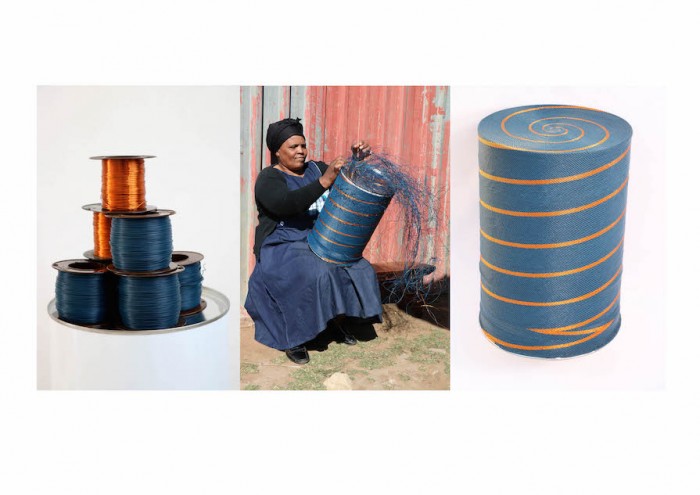 Started in 2017, Dimba created a design and craft brand that collaborates with rural women crafters from his hometown of Ladysmith in KwaZulu-Natal.
With this collaboration, Dimba works together with these local craftswomen in the design and production of his unique, handwoven, colourful furniture products. He turned to them because of their familiarity with traditional weaving practices.
He approaches the crafters with designs and materials, where they then evaluate his request and come back with additional concepts.
For Dimba this is a form of upliftment and community-building. But more importantly, it's a way for him to correctly reference culture and tradition in his work.
The pieces produced by Dukada are inspired by spaces, people, culture and history; creating a mix between traditional and contemporary styles.
Watch our interview with Dimba during this year's 100% Design South Africa:
A stand-out product for the brand is the Dukada side table, which doubles as a stool. The stool is a contemporary woven version of the short and stumpy chair known as isigqiki which is typically found in African households.
The Dukada occasional side table-cum-stool is also part of the products he exhibited at the 2019 Design Indaba Festival. he showcased his work as part of the Design Indaba Emerging Creatives programme.
The designer said: "My Design Indaba experience was insightful and exciting. Meeting the other emerging creatives was also good with the potential for future collaborations."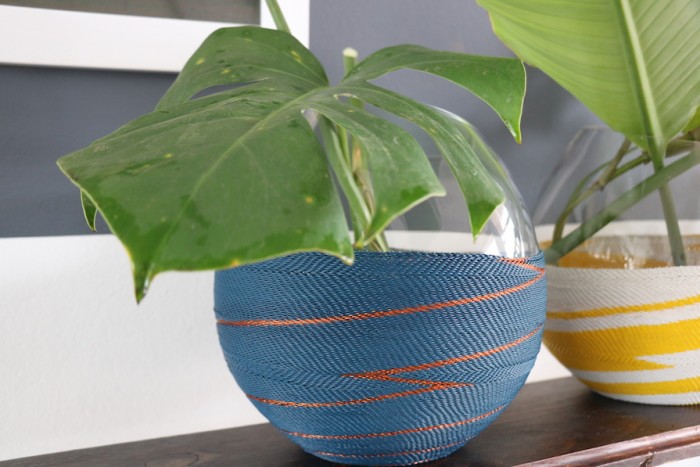 "The conference was also packed with amazing speakers like Shaina Garfield of which I also made friends with," he added.
During the exhibition, Dimba also launched his Dukada Ukhamba Glass Vase. The vase incorporates a woven base that mimics the popular Zulu clay beer pot of the same name.
Read more on the Design Indaba Emerging Creatives:
Constant, a photo series on pain, love and healing
Primrose Chimhanda on nature as inspiration for her textile designs
Emerging Creative Max-Gordon Stoffberg on community empowerment & creativity