Stefano Boeri Architetti is building another vertical forest, this time in Nanjing, China. The Nanjing Towers will be Asia's first vertical forests. The towers, which will produce around 59 kilogrammes of oxygen every day and absorb 35 tonnes of carbon dioxide a year, will provide a breath of fresh air to the heavily air-polluted city.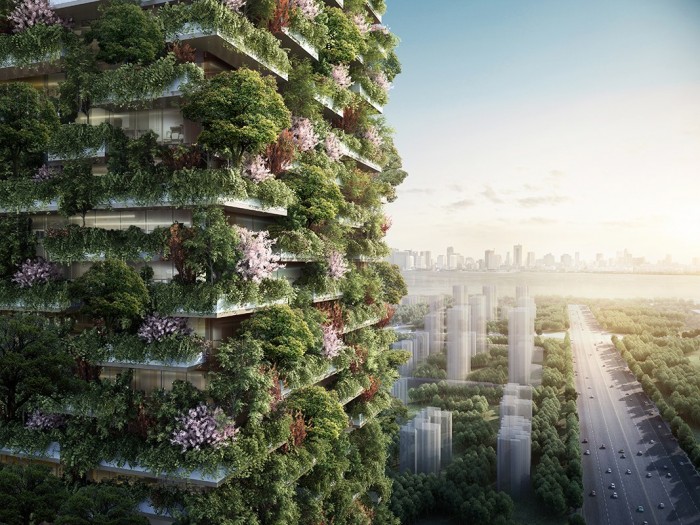 The two towers will have 1 100 flourishing trees from 23 local species and 2 500 shrubs and plants cascading from the outer walls. Standing at 200 and 107 metres respectively, the towers will rise above the Nanjing Pukou District, which is expected to lead modernization efforts in China's Jiangsu province and regenerate local biodiversity.
Unlike the first building in Milan that had apartments, the taller of the two will contain offices, a museum, a school of ecological architecture and a club on the rooftop. The shorter building will contain a luxury hotel, shops, and leisure and education areas.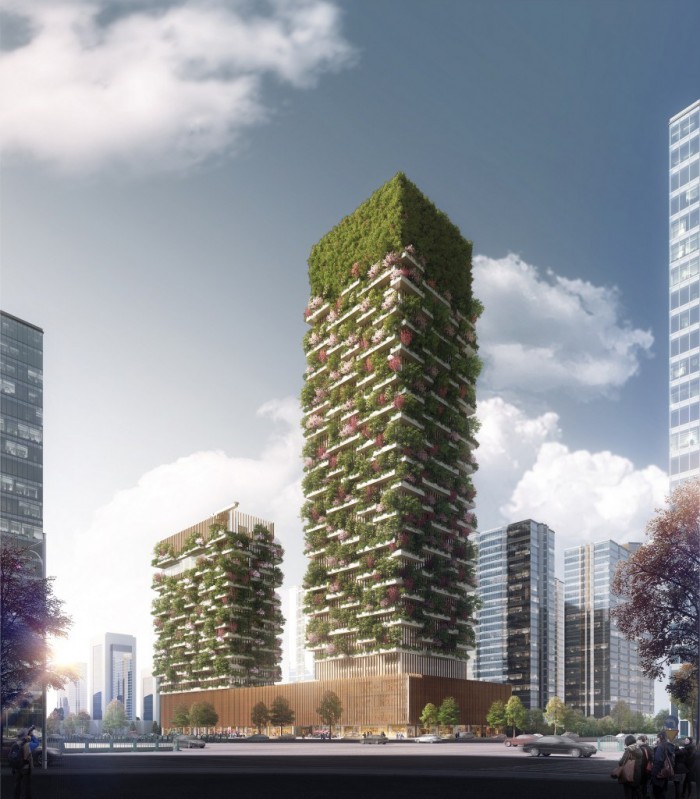 The architectural firm plan to design more vertical forests in Shanghai, Guizhou, Shijiazhuang, Liuzhou and Chongqing to fight the China's endemic pollution.