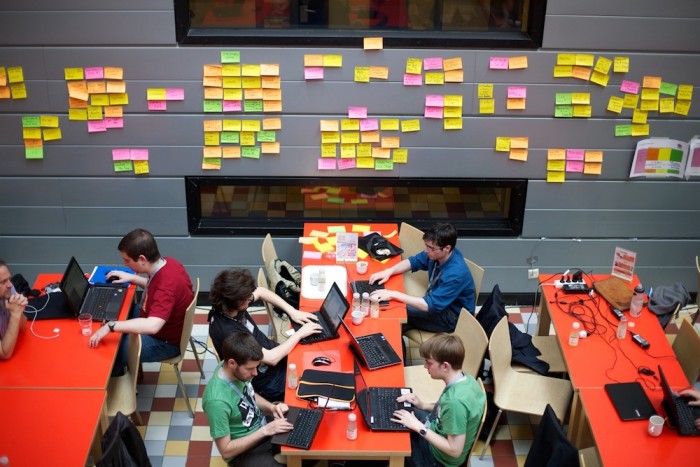 Break Poverty Hackathon
"Hackathon" is a word that is thrown around quite a lot these days, but what exactly does it mean? According to Google, it's "an event, typically lasting several days, in which a large number of people meet to engage in collaborative computer programming". This defintion provides a solid introduction to the up and coming Break Poverty Hackathon – a competition that is challenging computer programmers from Toronto, Canada and Nairobi, Kenya to come up with mobile apps that could improve business, farming and education in rural Kenya.
The hackathon is an intiative instigated by Devs Without Borders – a software programming company that is driven by creating mobile technologies that address social solutions in developing countries. By pairing up with on-the-ground, non-profit and non-governmental organisations, the company is able to introduce its team members into communities in order to directly assess locals' needs.
Break Proverty is one of the many hackathons organised by Devs Without Borders, and involves a rigourous schedule in which each developer will compete over Skype to design a mobile app within a 28 hour timeframe. The event will take place this year, from the 20 to 22 November, and the winning app will be developed in Kenya courtesy of international charity group, Free The Children.