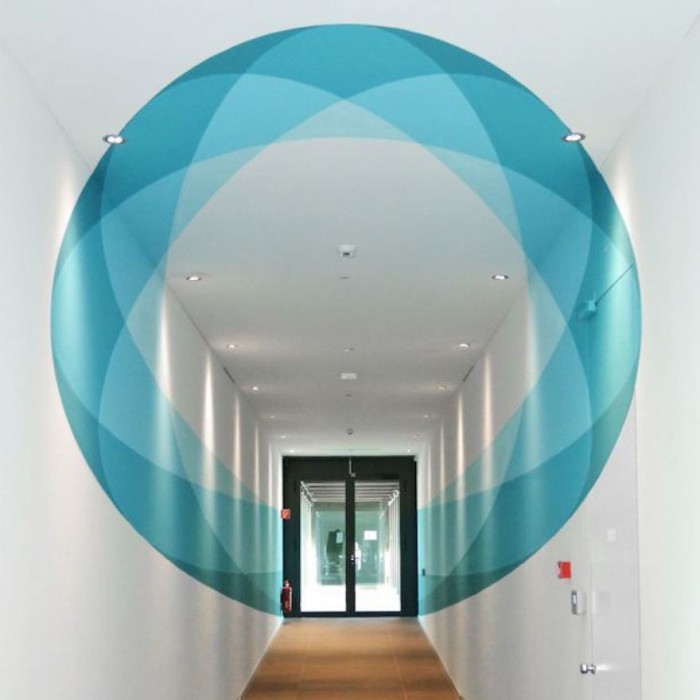 An unconventional communications studio run by urban artists and graffiti writers from Italy have created a mind-bending mural that changes shape as you look at it from different angles.
The mural was created by Italian design studio, Truly Design. The anamorphic art piece titled, "Space Oddity" is a tribute to the late David Bowie. The mural is the culmination of graphic design and graffiti-style painting, which was inspired by contemporary, abstract and geometric art.
Painted in a corridor of an office block, the mural appears to morph into different shapes as you walk down the passage, allowing the viewer to experience the painting from different angles.
This site-specific artwork blurs the lines between architecture, interior design, graphic design and graffiti.