Artists are forced to deal with two extremes in order to make a living off their craft. On the one hand, the elitism of the art world makes it feel inaccessible to rising artists and the general population of consumers. On the other hand, artworks are easily downloaded and distributed online, making it difficult for artists to put a price tag on their creations. The effects are telling.
In the United States only 10 per cent of art graduates make a living from fine art. New artists must freely show their art - while earning money in another occupation - in the hopes of one day becoming popular enough to rely on their art to earn a living.
Some digital art communities are utilising modern technology, such as the blockchain, to make sure that the ownership remains with the original artist, while simultaneously allowing artists, at any level and/or popularity, the opportunity to sell their art online. Blockchain technology helps these art communities verify ownership and track monetary transactions. Digital artworks, memes and graphics, sold online in this way, are known as cryptoart.
One of the peculiar phenomenons surrounding the cryptoart market is that the digital artwork remains publicly available, leaving it open for internet users to save locally and distribute as they please.
Nevertheless, there is still incredibly high demand to be the official owner of these graphics which ensures that artists are likely to be paid just for the transfer of the ownership title. In some ways, it has become a collector's haven.
Cryptopunks are one of these online markets where the creators, Matt Hall and John Watkinson, used an algorithm to create 10 000 unique 24x24 pixel art images which resemble the faces of punks from an arcade game. These punks are sold on the blockchain with the digital currency, Ethereum.

As of May this year, the total value of all Cryptopunk sales has reached a jarring $451,134.65.
Each Cryptopunk is divided by type: aliens, apes and zombies are considered special types due to their greater "scarcity".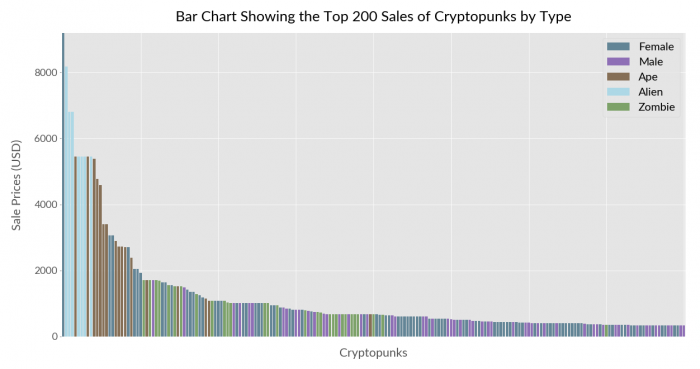 As expected, alien cryptopunks sell at the highest average price. However, the most expensive Cryptopunk to date is a female type. The graphic below shows the largest sale from each type of Cryptopunk:
Considering that the value of these Cryptopunks, in essence, is arbitrary, the demand seems to be based on a combination of personal preferences, perceived rarity and a childhood mantra of "gotta catch 'em all."
Although many of these collector cryptoart communities exist (see Cryptokitties, Rare Pepe Cards), some art organisations such as DADA are utilising the blockchain to sell the work of independent digital artists to art enthusiasts worldwide.
DADA began as "a unique collaborative digital art platform where people speak to each other through drawings, creating visual conversations," says Judy Mam, one of the co-founders of DADA.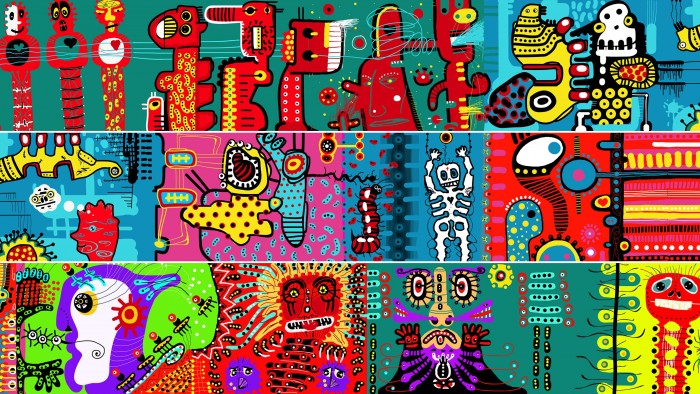 Anyone can create an account on the platform and start making art directly online with the DADA drawing tool. Another artist can then view the artwork and decide to carry it on by adding a panel to the right of it, in this way creating what Mam referred to as a visual conversation.
"[...] we like to call it digitally handmade art. The conversational, spontaneous aspect of it is similar to a jazz improvisation and yields magical results."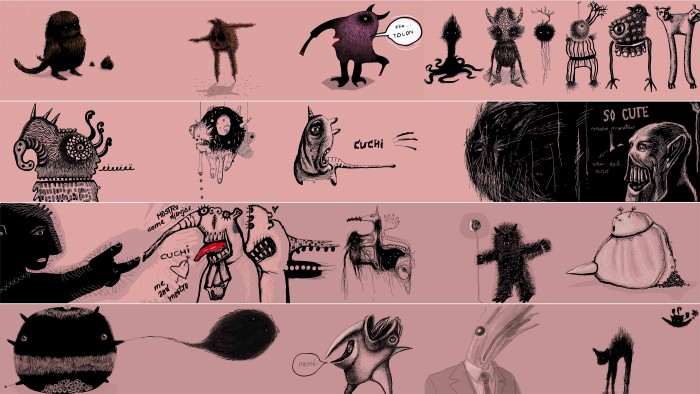 Beatriz Ramos, one of the founders of DADA started her career as a commercial artist working for MTV and Disney. Judy Mam, who was a creative director in advertising, was one of Ramos' clients before DADA. Mam describes their CTO, Abraham Milano, as "an experienced developer with an artistic sensibility." And together, they manage and grow DADA.
At first, Ramos and Mam relied on a Facebook ad campaign targeting users in Latin America to grow their community. This succeeded in increasing their users from 3000 to 150 000 over the course of 6 months. Currently, with the introduction of their innovative online art gallery, which sells artworks over the blockchain, DADA is able to reach artists more organically.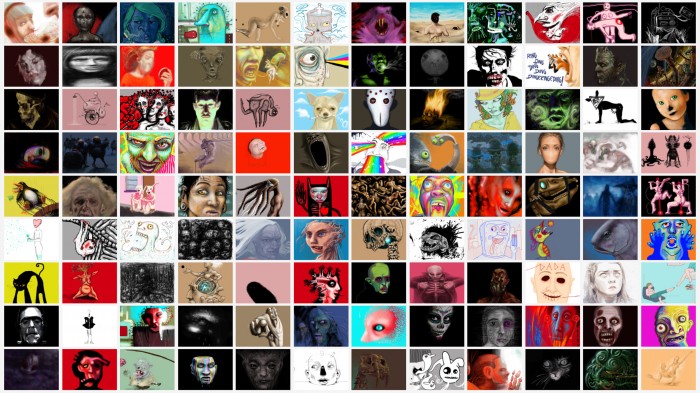 70% of the primary sale of an artwork, on the online gallery, is returned to the original artist, and for every secondary sale the artist continues to receive a commision of 30%. In this way, DADA provides an online marketplace for digital art which increases the opportunity for artists to make a living off their original work. And as seen by the Cryptopunk hype, there is a public demand for ownership title of digital media which drives this market.
"The idea is to provide artists on DADA with a guaranteed basic income, so they can make a living as artists."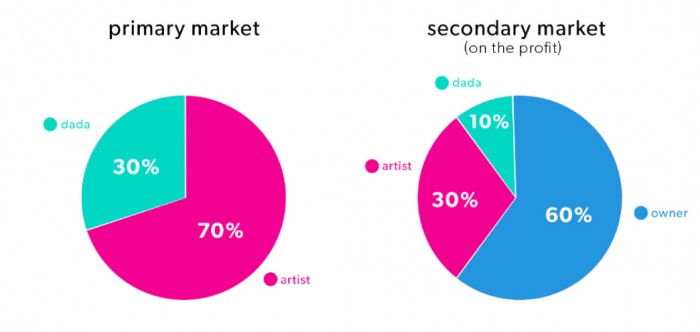 "At this point we have people from every corner of the world: In America from Chile, Argentina, Venezuela, Ecuador, Mexico, Peru, Colombia, Barbados, the US, Canada; in Europe from Holland, Spain, Italy, Germany, the UK, Hungary, Romania, Russia; in Asia, from Indonesia, China, Japan, Cambodia. Thailand. In Africa and the Middle East we have people from South Africa, Saudi Arabia… everyone is welcome!"
As DADA continues to grow, and with the help of the recent investment from ConsenSys, the organisation is planning on making every artwork created on the site "crypto native," meaning that it will be registered on the blockchain as a unique item, along with the artist signature.
"Imagine a social network where people speak visually and every drawing they make can be traded, purchased, exchanged, or tipped. We are transforming our community into an innovative economy where artists will have the freedom to make their art."
Mam also wrote to me about one of their artists, Cromomaníaco from Chile. "He is a street muralist but he has to make his living as a chef in a café in Valparaíso." He has been part of the DADA community for three years now and even exhibited his own work on the blockchain art gallery. "He says that he has made more money with the art he sold with DADA than what he makes in 6 months of work."
Some of his work, created on DADA, is viewable below: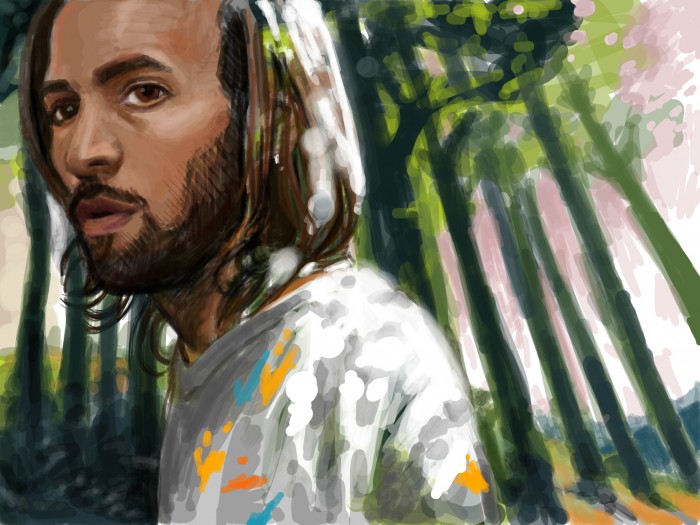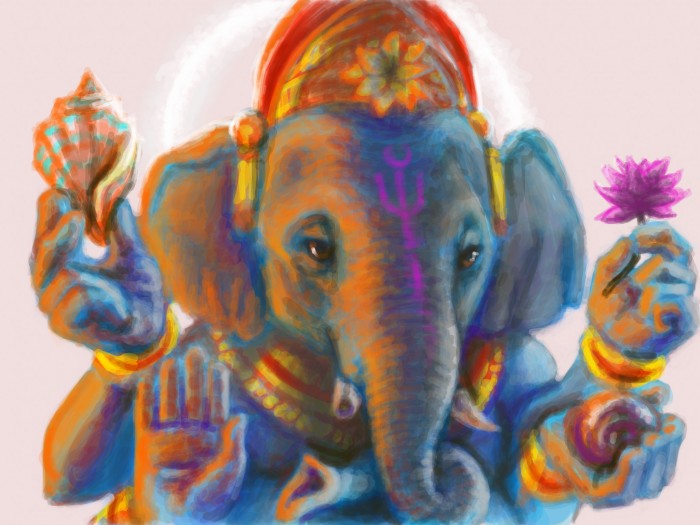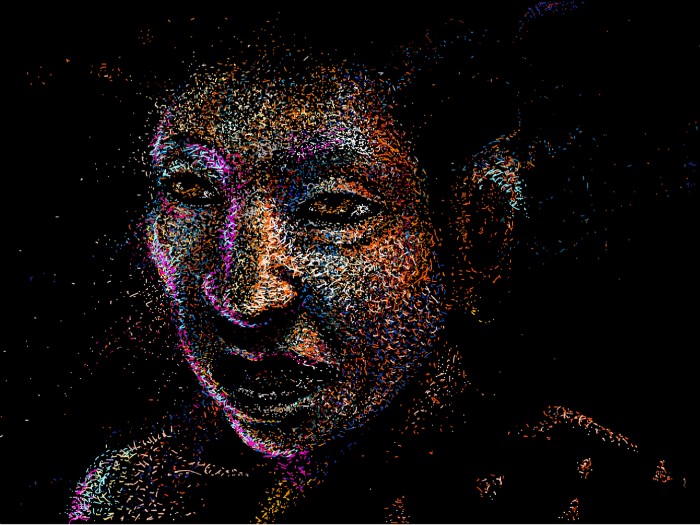 The blockchain provides an exciting, new opportunity for artists and art enthusiasts worldwide. It is a new online solution to the original online problem. By encrypting ownership and artist signatures on original work, art pieces become less vulnerable to digital theft, and the public also gets to participate in a previously exclusionary artworld. Works on DADA sell from $11 to over $1000 allowing more people to own a piece of art, and ensuring that each transfer of ownership helps the artist make a living.
The artworld might be the most unexpected participant in the blockchain, but this technology might have the biggest impact here.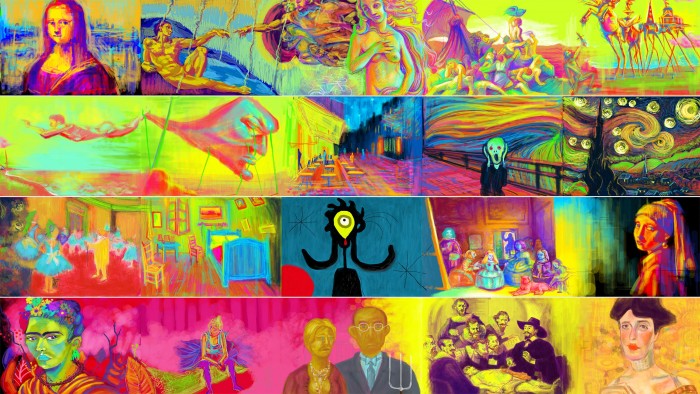 More on technology and art:
Blockchain in Africa, the leapfrog continent
Inspired Luxe launches online global marketplace
Forget virtual tours. This online gallery is like another dimension.