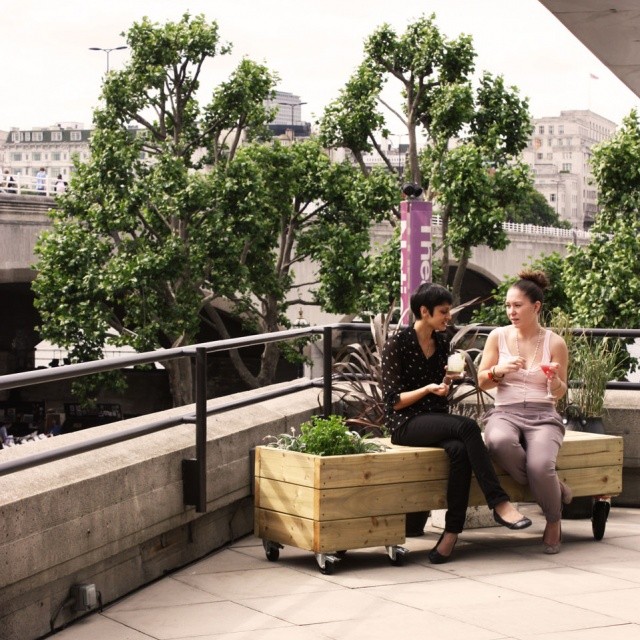 As part of their plan to create a holistic living space the National Theatre in London features a collection of outdoor furniture that responds to the environment in their urban garden on the balcony.
The collection was created by South African-born Ryan Frank, a designer known for his "free range furniture for sustainable living". The benches, tables and stools included in the collection serve the dual purpose of being practical outdoor furniture, as well as creating a space to grow plants and herbs used by the theatre café.
Constructed from raw salvaged timber parts, the design of the furniture takes its cue from the unique wood grain seen in the National Theatre's building structure.
The fragrance of the plants and flowers grown in the furniture was specifically selected to attract bees.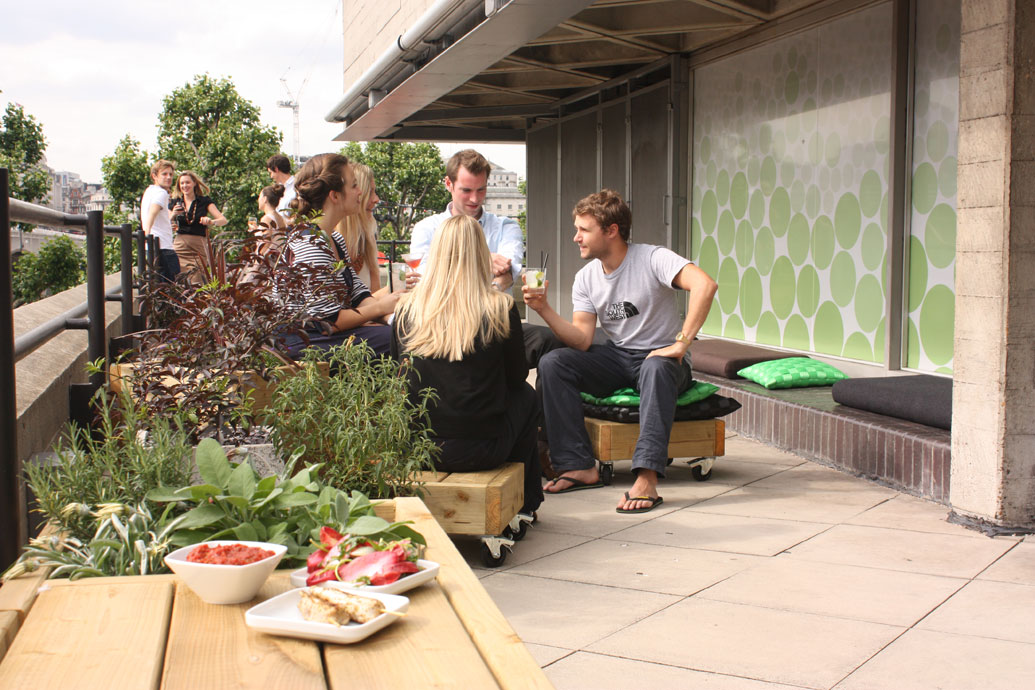 Watch a television interview with designer Ryan Frank: