A product 'designed by parents with sky-high standards', the Ella is a stroller (pram) powered by artificial intelligence (AI) that has self-driving capabilities, push and brake assistance, built-in white-noise playback, and a rocking mode that simulates the soothing motion of a parent's arms.
Anne Hunger and Kevin Huang, new parents themselves, established Glüxkind Technologies, a Canadian startup focusing on baby technology, in 2020. The duo had an ideal in mind: that every parent should be able to have a great child-rearing experience, and that the tools they use should aid them in the care of their little bundles of joy. (The name of the brand, Glüxkind, is derived from the German word for 'lucky child'.)
Glüxkind's AI stroller was designed for the optimisation of the real daily lives of parents of young children. While the concept of an AI-driven stroller may seem intimidating and perhaps even potentially dangerous, the design duo assure us that 'the team at Glüxkind, some of us new parents, some of us parents-to-be, is pushing the boundaries of robotics and machine learning to improve stroller safety, usability and comfort'.
The hands-free (self-driving) mode on Ella is undoubtedly a major drawcard. Powered by a dual-motor system coupled with an adaptable AI system, the stroller is able to follow alongside a parent as the human holds their child in their arms. The stroller's motor system makes tackling uphills easier, and automatically engages a brake when it's brought to a halt. And Ella provides an added layer of reassurance with its 360° 'safety bubble', which functions much like the parking sensors in vehicles - as an extra pair of eyes, continuously scanning the area for potential hazards such as cars, bicycles and scooters – and notifies the parent of any potential dangers.
The cherry on top is the automatic 'rock-my-baby' feature and a built-in white-noise machine to help babies sleep better.
The stroller was named as one of the CES (Consumer Electronics Show) 2023 Innovation Honorees, a prize that recognises outstanding design and engineering in consumer technology products. With a price tag of $3 300 (about R60 000), the Ella is set to roll out — literally — to consumers in April 2023. Pre-orders are available online at https://gluxkind.com/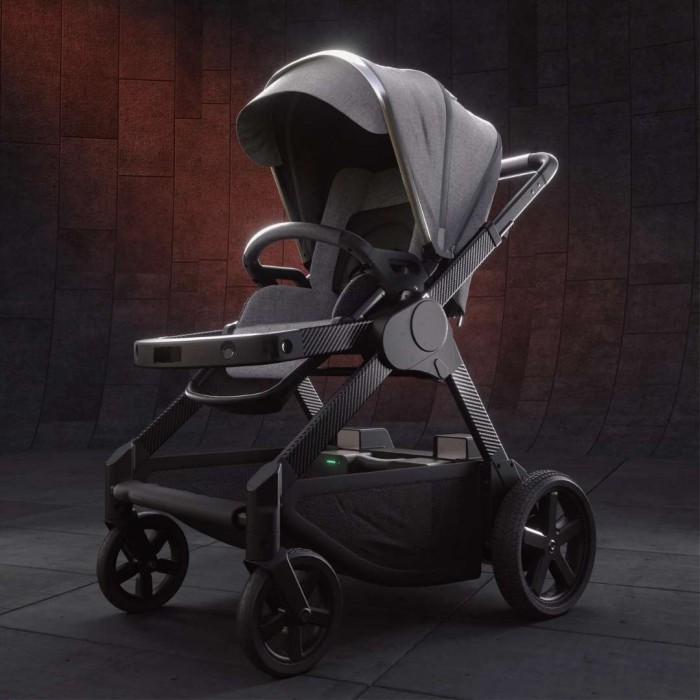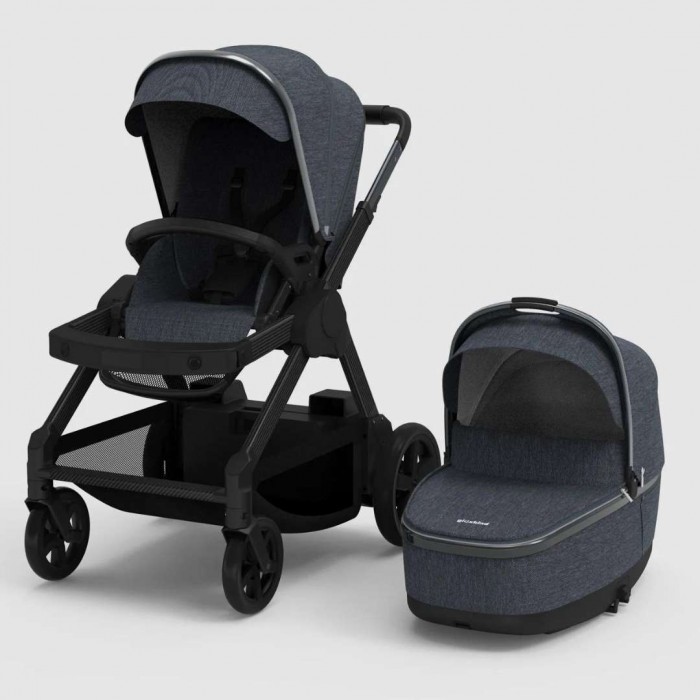 Read more
The children and education design of the future
Using empathic design to save the lives of pregnant women
Photographs: Glüxkind Technologies.