The winners of the Make it Circular Challenge, an initiative from design platform What Design Can Do and its partner the IKEA Foundation, have been announced. Chosen from over 600 entrants, the thirteen winners created circular products, services, spaces and systems to help tackle the root of the climate crisis.
Between October 2022 and January 2023, the Make it Circular Challenge invited designers and creative entrepreneurs from around the world to submit their design-driven innovations for the chance to turn their ideas into reality with €10 000 in funding. The prize comes with participation in a global development programme co-created with Impact Hub Amsterdam, a network of entrepreneurs and innovators, which includes online training, mentoring sessions and a bootcamp.
On 3 May 2023, the thirteen winners were announced in three categories: Designing to Last, Working with Nature and Using What Already Exists. The winners are Alterist Marketplace (UK), Nivogo (Turkey), Balena (Israel), Mujō (Germany), Apidae (Mexico), CoolBricks (The Netherlands/Uganda), Landless Food (Hungary), Drinking Sea Water (Germany), Resortecs (Belgium), Guiding the Runoff (Mexico), Rethread Africa (Kenya), Saathi (India) and Craste (India).
In the first category, Designing to Last, landscape design and waste management were combined in Guiding the Runoff by Taller Capital, in order to improve Tijuana's informal settlements and public spaces, as well as to guide rainwater runoff away from inhabited areas.
The Working with Nature category features projects such as Drinking Sea Water by LibreWater, an open-source hardware device that aims to turn seawater and other non-potable water into drinking water for households.
Alterist, a UK-based company, is one of the projects tackling the Using What Already Exists dimension of circular design, with a marketplace that is working to reduce textile waste by uniting a community of designers in the UK who are upcycling products from existing materials that would otherwise have been discarded.
The thirteen winners will now embark on putting their ideas into action with the help of funding and the development programme, which is tailor-made for their specific needs.
Check out the Make it Circular Challenge website for more information on all the winners https://makeitcircular.whatdesigncando.com/winners/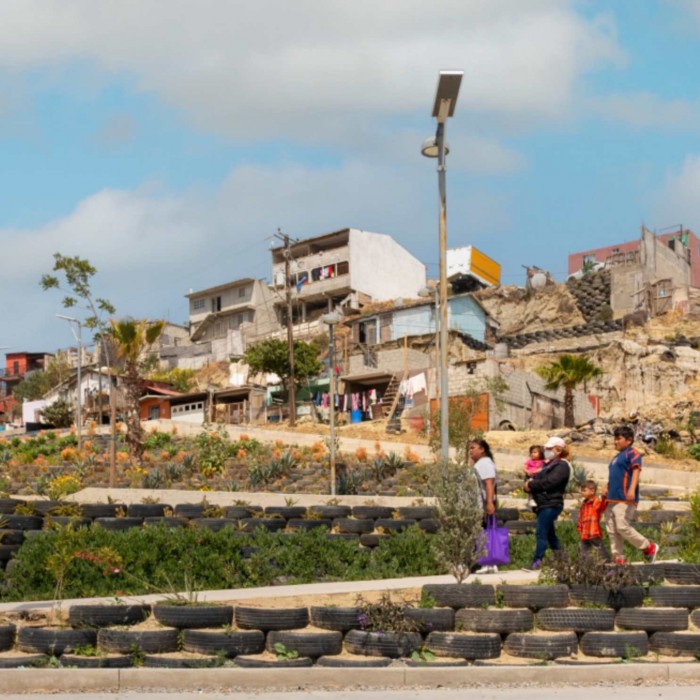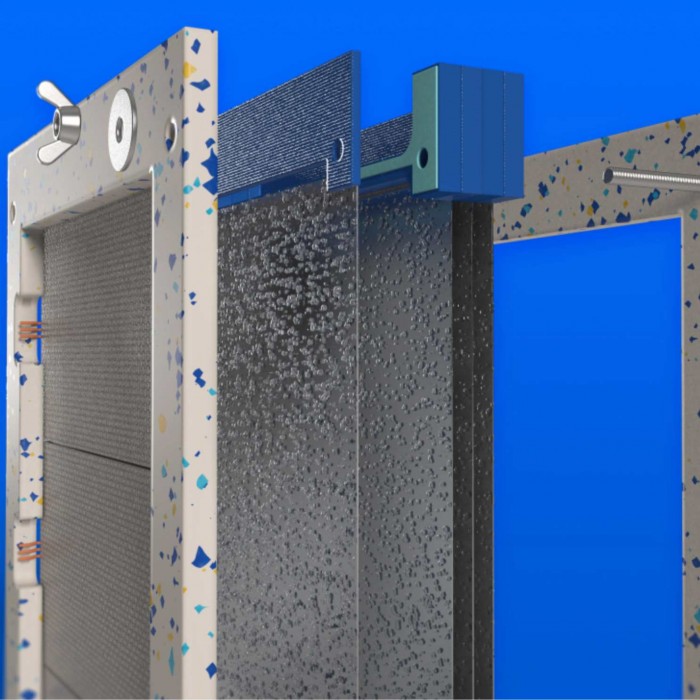 Read more
Photographs: Make It Circular Challenge.