The four winning entrants in the 2023 Lexus Design Award have turned their designs into prototypes with the help of world-class mentors.
The Lexus Design Award is an international design competition that calls on young talent around the world to create 'innovative design excellence' for the chance to receive funding and mentorship to make their designs a reality. The 11th edition of this prestigious award saw four proposals that responded to the 2023 theme 'Design For A Better Tomorrow' with designs that address particular social issues to help prepare for the decades ahead.
Pavels Hedström, Jiaming Liu, Temporary Office (Vincent Lai and Douglas Lee), and Kyeongho Park and Yejin Heo were chosen from more than 2 000 entrants to evolve their designs with the help of four mentors.
The winners entered a three-month mentorship programme which saw them collaborate with four internationally renowned designers, artists and architects: Dutch solar designer Marjan van Aubel, American designer and inventor Joe Doucet, Japanese designer and musician Yuri Suzuki and South African architect Sumayya Vally. At the end of the programme, the winners' designs had been transformed into practical, functional pieces that were showcased at Milan Design Week.
Swedish designer Pavels Hedström created Fog-X, an expandable mobile habitat that collects fog in arid environments and where water is scarce, to produce ten litres of drinking water a day.
The Print Clay Humidifier by Chinese designer Jiaming Liu is a sustainable 3D-printed non-electric humidifier made from recycled ceramic waste.
Temporary Office, a USA-based design duo comprising Vincent Lai and Douglas Lee, created Touch the Valley, a 3D contour puzzle that can be put together by visually impaired people by matching adjacent pieces, to enable experiencing the physical world through touch.
The fourth winning design, Zero Bag by Kyeongho Park and Yejin Heo, is a product package that dissolves in water, thus reducing unnecessary waste.
'The hard work of the winners manifested in the final designs presented was incredible,' said mentor Sumayya Vally. 'Each of the projects is poetically and pertinently posing meaningful and urgent questions about our present world — and bringing into being a more beautiful and responsible future.'
More information about the designs can be found online at https://inda.ba/3oUAG3z.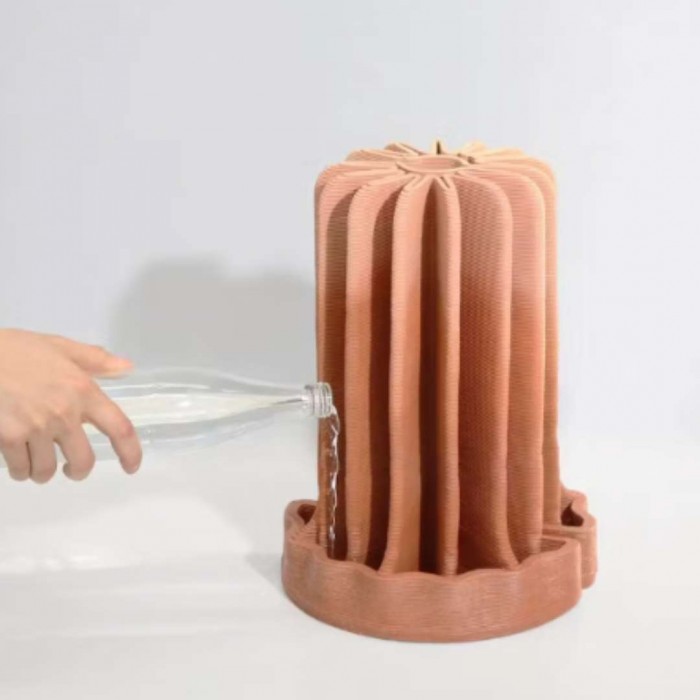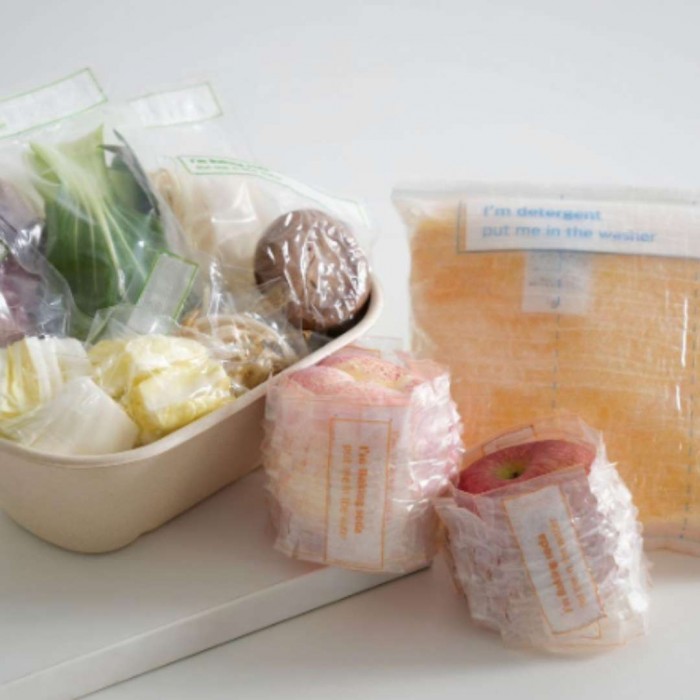 Read more
Photograph: Lexus Design Award.