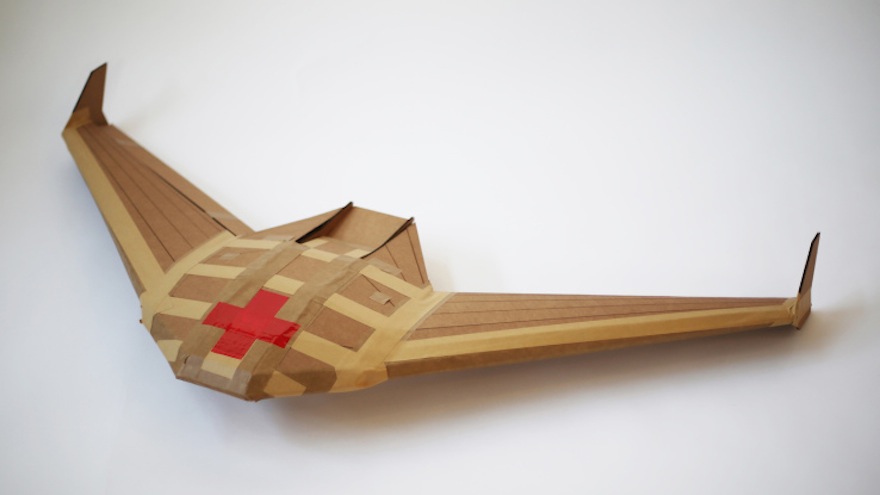 "It looks like a pizza box that's been shaped into a wing."
That's how one engineer behind the APSARA drone describes it. Formally known as the Aerial Platform Supporting Autonomous Resupply Actions drone, the APSARA drone is a cardboard glider able to carry about two pounds of cargo. 100 percent biodegradable, it was constructed to disintegrate over time once reaching its destination.
Produced by San Francisco-based robotics company Otherlab, the APSARA drone was built for single-use and is less than a metre wide. Inspired by the practice of origami – the Japanese art of paper folding – its structure is made up of scored and laser-cut cardboard sheets that take about an hour to fold and tape together.
"It's like the Ikea of drones," says Mikell Taylor, team leader at Everfly (a branch of Otherlabs). "It comes as a flat-pack thing with a bunch of sheets of cardboard that's been laser cut and scored, and you can fold it up when you're ready to go," she says. "It's easy to assemble, you just tape it together."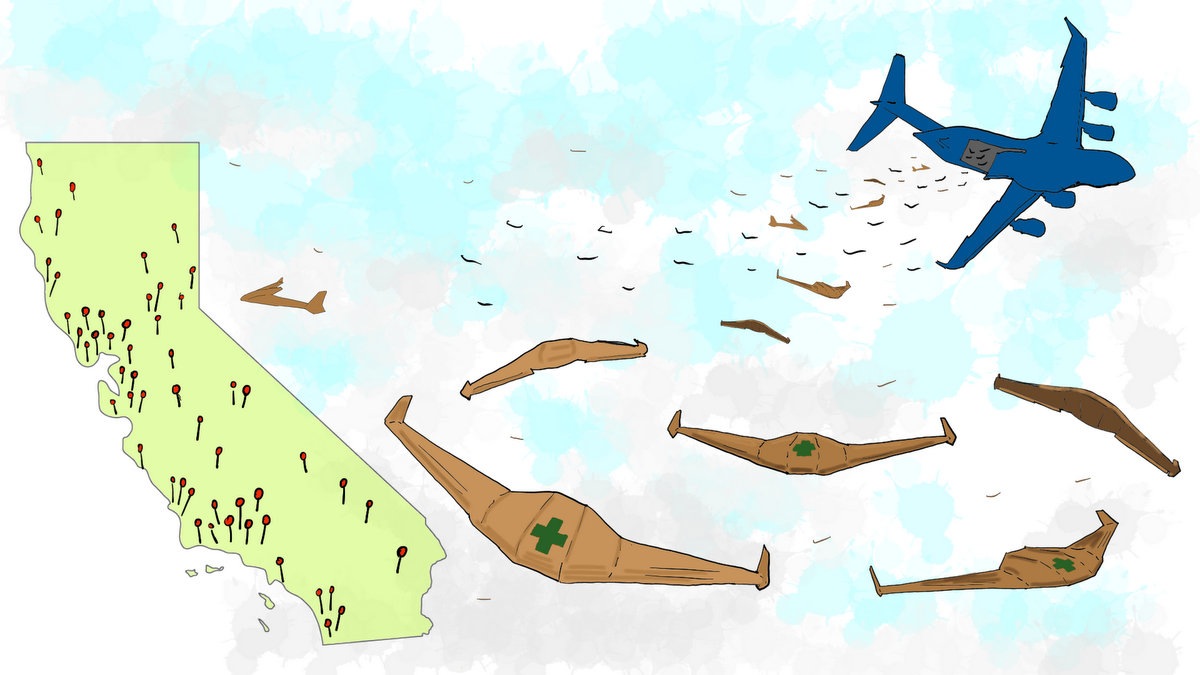 Although its current iteration utilises cardboard, Otherlab is working on using a mushroom-based material called mycelium that will biodegrade completely in just a few days. They are also prioritising research into ephemeral electronics in the hopes that the drones featured electronics will someday become as temporary as the drone itself.
Featuring two actuators to move the wings and control its aerial trajectory, as well as a GPS unit that helps it know where it actually is, the drone can land within 15 metres of a programmed landing zone. Meant for deployment by the hundreds or thousands to deliver supplies during a humanitarian crisis, or in a battle's aftermath, the team behind the APSARA drone hopes to get it in the hands of organisations such as the Red Cross and MSF (Doctors without Borders) as soon as possible.