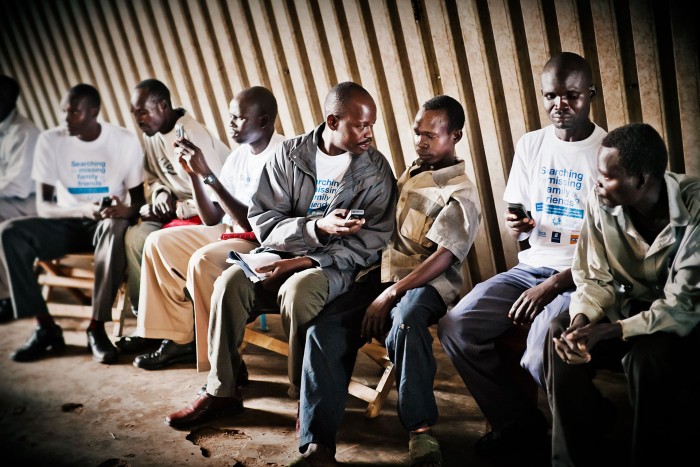 Refunite is a free platform with an anonymous database of more than 405,000 users and an estimated 1 500 family reunions. Image: Shamil Tanna/refunite.org
Refugees United (Refunite) is a mobile phone application that enables people to search for lost loved ones online.
Danish brothers David and Christopher Mikkelse launched the application in 2008, but it is only gaining users and media traction this year because the conflicts in Syria and other countries are pushing refugee numbers to an all-time high.
This astronomical migration of people means that family and friends are lost over time. Refunite was designed to locate these lost family members through an easily accessible app with no need for paper work or a lengthy registration process. The app is available for download free of charge.
To use the app refugees create a profile with details they are comfortable divulging. They then start searching for their lost family and friends within the Refugees United database. To find a family member or friend, the user enters the full details of the person, such as a nickname, scars, markers, and place of birth. The user can also submit private details like the name of a first grade teacher or pet for people who prefer to remain discreet.
Users then receive information about possible matches through text messages, through the app's website, or by calling a toll-free hotline.
The app service comes in Somali, French, Arabic, Spanish, Portuguese, Swahili and English to accommodate all refugees.