A recent graduate in 3D Design and Craft from the University of Brighton, Alice Stewardson is both a pastry chef and a ceramicist. Her ceramic confectionaries include bright half-eaten macaroons, a chocolate cake, crumbly chocolate-chip cookies and a croquembouche tower dripping in caramel.
The collection, crafted for Stewardson's graduation project, was inspired by a recent trip she took to Japan and the perfect food replicas fast-food chains use to advertise their menus.
We asked her what's behind her single-minded sweet focus.
Is ceramics something you were always interested in?
When I first started the course, I thought I was going to be working 100 percent in plastics, making moulds and props – that kind of thing. But when I started to work with clay I found it to be such a friendly material. By following a few simple rules, you can make any kind of shape from clay and I just find it really freeing. I tried my hand at metal during the course of my studies and felt like I was constantly fighting against it.
You call the work you do craft. Why not call it art?
Well this project has been led by process – I spent most of the year testing glazes (over 70 recipes in total!) and so in that sense it was all about honing my 'craft'. But I find the lines between craft and art to be very blurred when talking about my work because it is made using my own two hands. But at the same time it is pure decoration. So I find it tricky to define at times!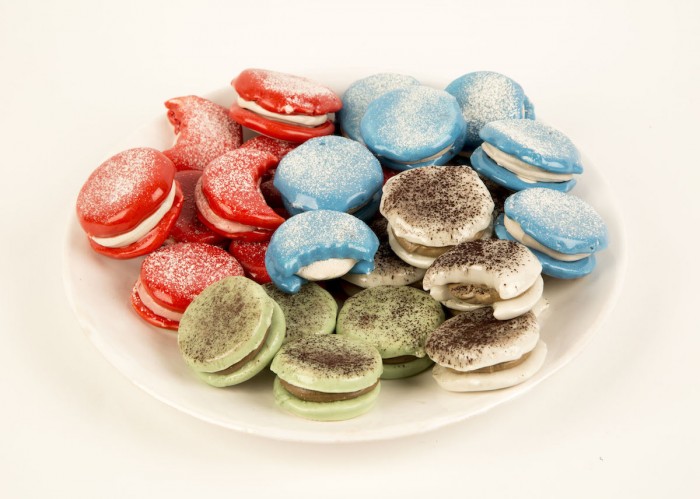 Why ceramics?
I knew that I needed to capture the gorgeous qualities of sweet foods, and I felt that making it in ceramics would provide a great contrast between the real foods and my 'fake' foods. So even though the pieces appear to be made of soft, gooey chocolate, they are actually hard and unyielding. For example, the "icing" that I use for my fake cake actually ends up being really sharp because of the way I pipe it. At the private view I was inviting people to touch it, and they looked so surprised because their expectations had been shattered.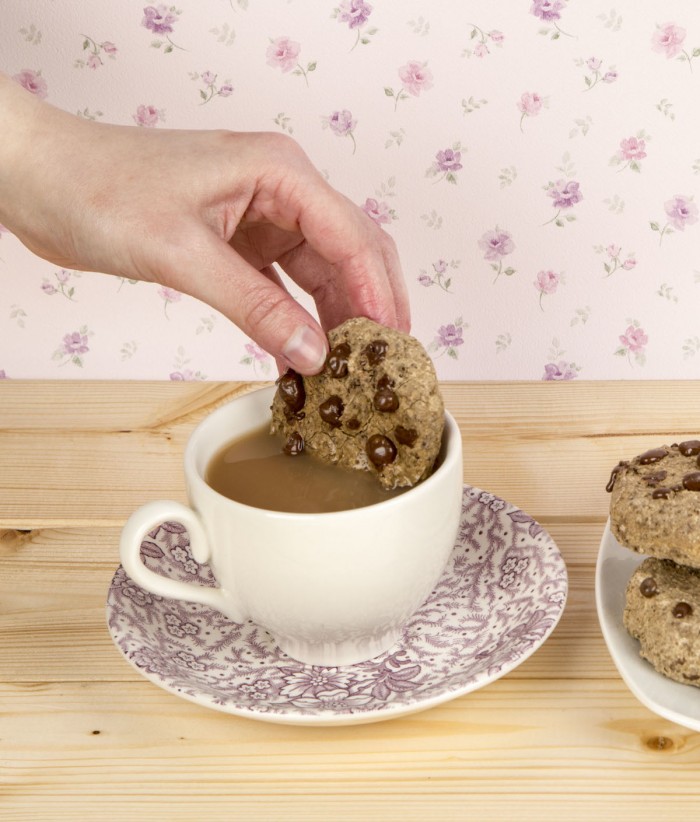 How did your Japan trip affect your work?
When I was studying at Nagoya University what really struck me was how much fun everybody was having with their ceramics. The students were unburdened by the idea of creating work with a deeper meaning and they were simply creating for the sheer pleasure of it. I saw one student make a whole range of ceramic animals with fried eggs on their heads! And another student was making funny little ceramic people, which they would then stick in nooks and crannies around the workshop. So I definitely tried to take that same spirit back to the UK with me – making things that I enjoy for the sheer pleasure of it.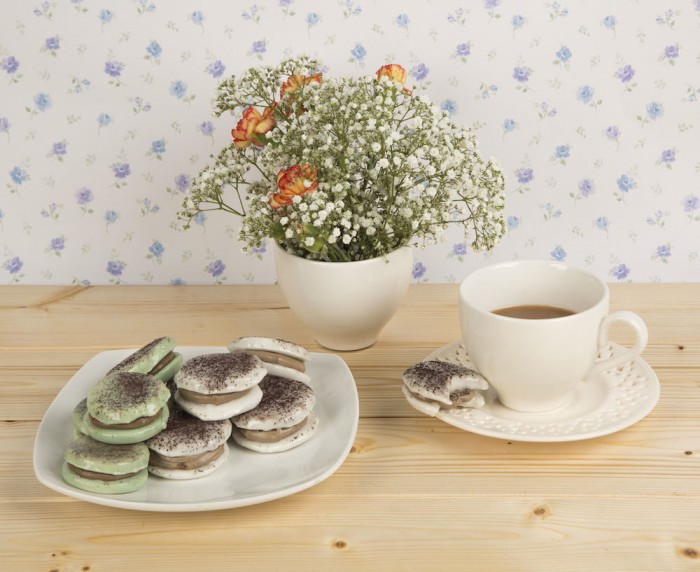 Are your ceramic confectionaries meant to be a comment on society and consumerism?
I like to think that they can work on several levels. I enjoy that they are interesting craft objects, and fun to look at. But I'm also interested in ideas surrounding hyper-reality in advertising. Whenever we see food in adverts, it is always looking its very best: succulent meat, crisp salads and oozing pizzas. I think we all feel extremely (and perhaps unfairly) tempted by these images, and so I felt I wanted to highlight this through my work. But ultimately, I think that the work has to be visually interesting in its own right – I don't believe that art necessarily needs deeper meaning in order to be validated.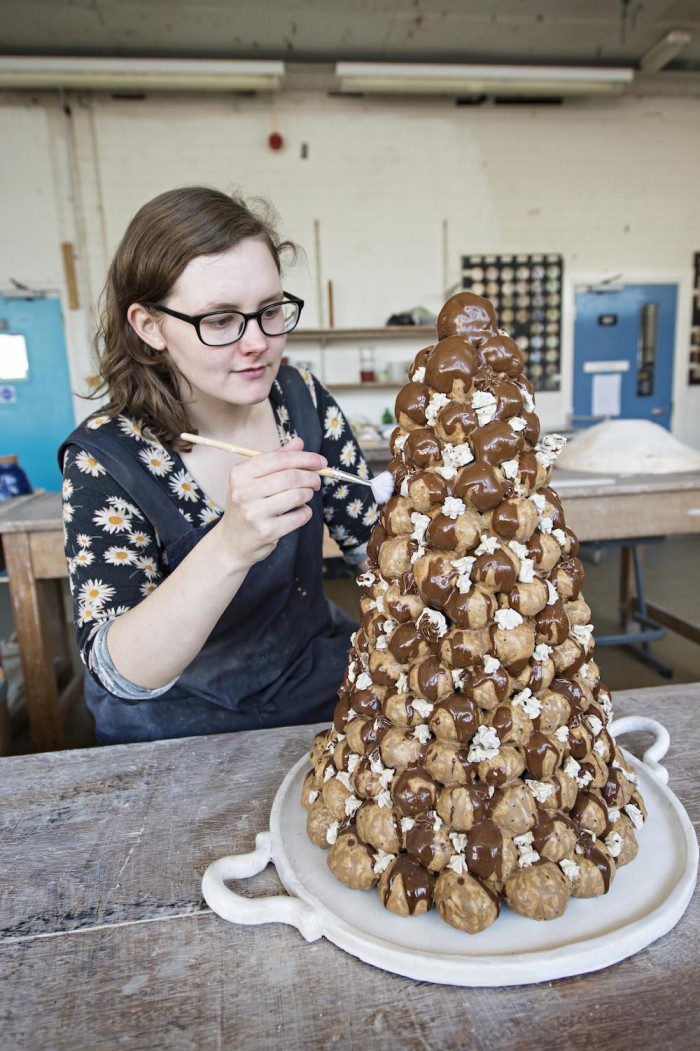 Watch Stewardson "bake" a batch of macaroons below.