Nigerian artist Fred Martins shares his latest collection of politically charged art with Design Indaba. His previous series drew attention to the serious issue of climate change, which was aimed at triggering an emotional response in the viewer – which might then lead to better global stewardship. This new project celebrates African activists, who were jailed for trying to enforce the freedom and fairness for Africans. Using the symbol of the "afro comb", Martins' series includes portraits of Marcus Garvey, Martin Luther King Jr., Nelson Mandela, Patrice Lumumba and Fela Kuti.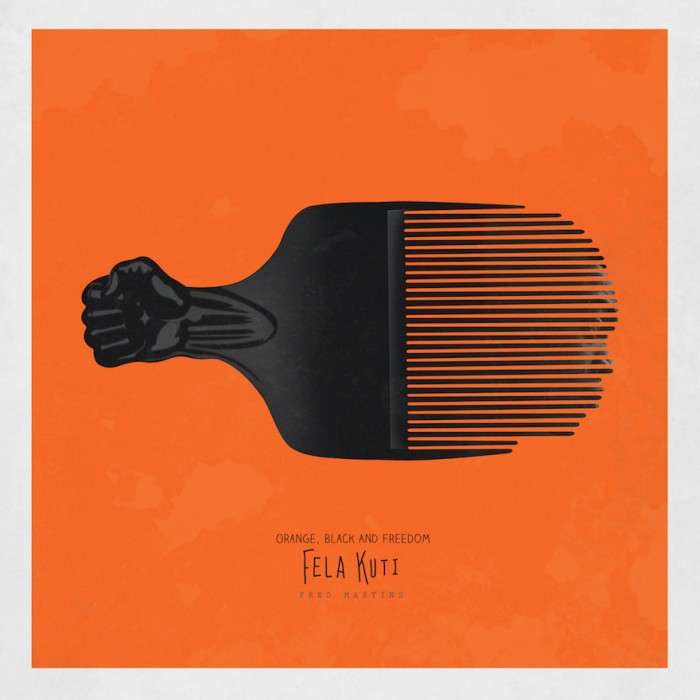 Tell me more about the image of the comb?
Lately, I started listening to some early 90's West African highlife music, the nostalgic feeling from that retro world inspired me. Their passé style made me brood on our music and culture and later, on the African struggle for freedom, social justice and fairness. And on those that gave their all, breaking into pieces like a comb trying to liberate the scalp from lice. So I illustrated strong and symbolic images in honour of some celebrated African activists and past leaders that still inspire a lot of people.
What do you think is so strong about the comb as a symbol?
Afro combs were worn in the 70's by fluffy-afroed youths in America as a protest against repression and it goes beyond style and adornment, a comb has a strong historical play for Africans. Combs were connected to both cultural and religious beliefs, even though they were fashionable and also used for combating lice, ticks and fleas. The over 5500-year-old Afro-combs discovered in Kemet (Egypt) disproves the present theories that denies Egypt its blackness. It connects Africans to their ancestors.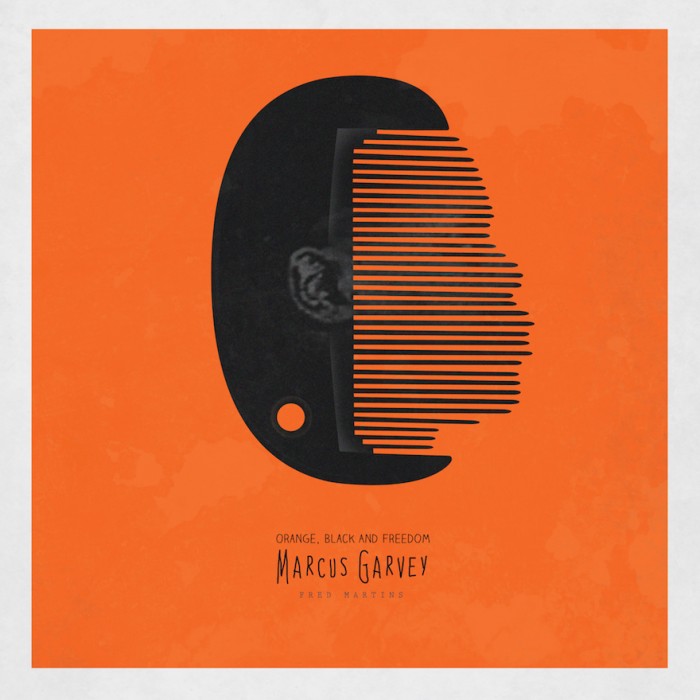 Why the bold orange background?
The orange colour is associated to prison. I realised that most of these legendary activists – from Marcus Garvey, Martin Luther King Jr, Nelson Mandela, Patrice Lumumba, Fela Kuti to Angela Davis – were at some point jailed for enforcing the African consciousness.
What do you do with your prints? Do sell or exhibit them?
My primary motive for creating them is to raise awareness or to protest for a collective concern in favour of people, animals and nature, but I would like sell them soon. I am now open to showcasing my works and will be having a solo exhibition by the closing of the year.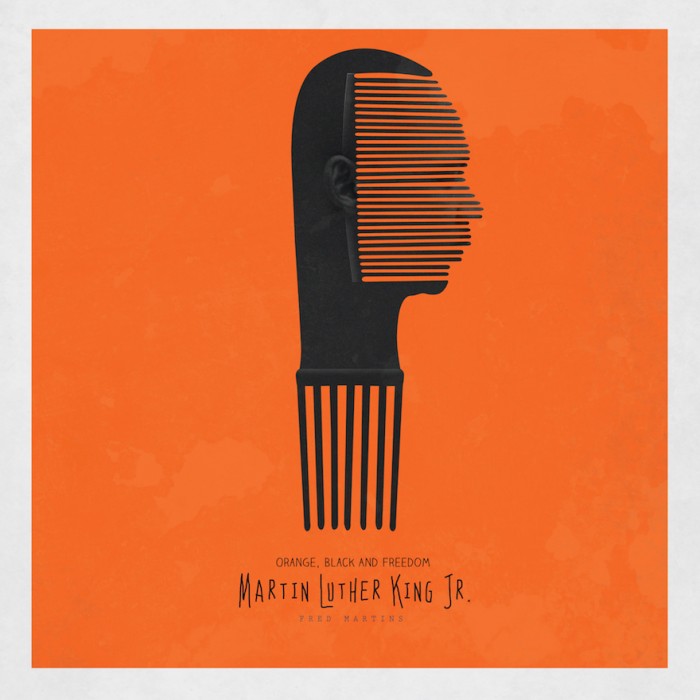 Do you create a lot of personal series like this? Or do you spend a lot of time on commercial work?
Yes, I have and still do create a lot of personal projects, as well as delivering commissions. Sometimes I suspend personal work to deliver a commercial work. Currently, I am working on a new project which is about Ukraine, it is a surreal photography called "The City" ("Місто" in Ukrainian), a mixture of their culture and architecture.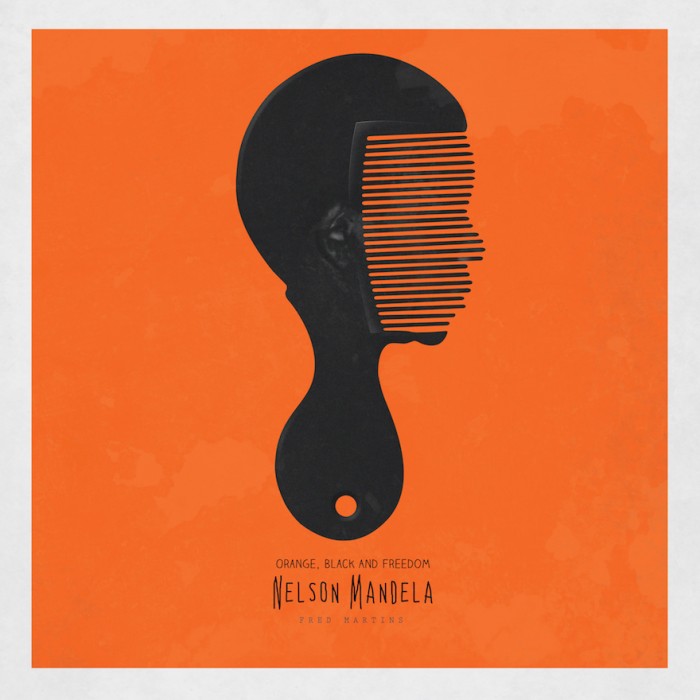 Your characters are not only Africans who lived on the continent, was it important for you to included the diaspora Africans (African americans etc)?
Africans for me are indivisible, not even by geography. They are treated as one people across the globe and it does not matter their birth place so they are not limited by global mapping. And for sharing the same goal and struggle they should be uniformly honoured.