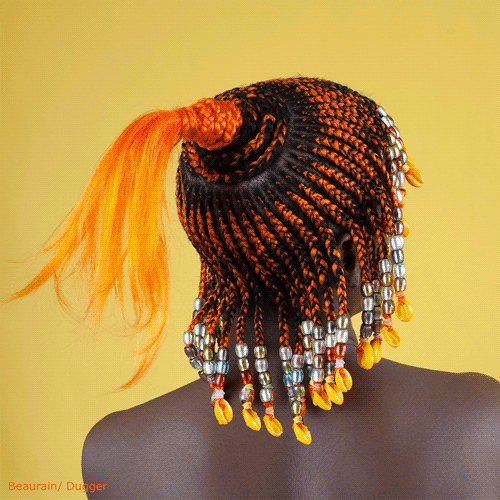 The late Nigerian photographer J.D. 'Okhai Ojeikere photographed over one thousand different Nigerian hairstyles over the course of his career. African hair-braiding methods date back thousands of years and Nigerian hair culture is a rich and often extensive process beginning in childhood.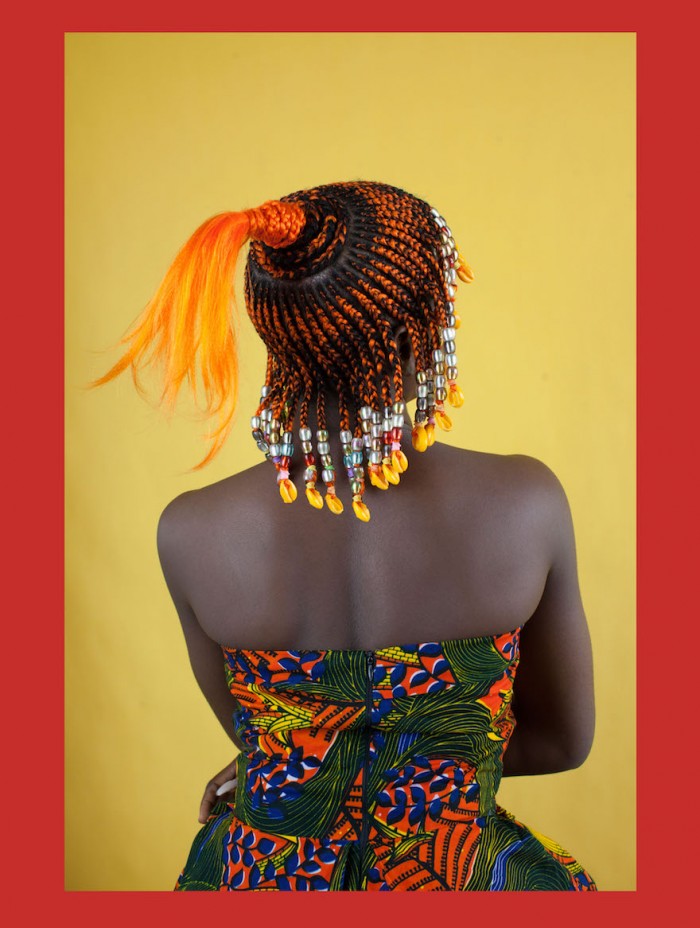 The methods and variations are influenced by social and cultural patterns, historical events and globalisation. Hairdos range from being purely decorative to conveying deeper, more symbolic understandings, revealing social status, age and tribal or family traditions.
While Ojeikere's work was documentary in style, Nigeria-based photographer Medina Dugger pays homage to his work with her own contemporary approach. Her ongoing photo series, Chroma: An Ode to J.D. 'Okhai Ojeikere, injects colour and vibrancy into the work, celebrating the art of current Nigerian hair culture.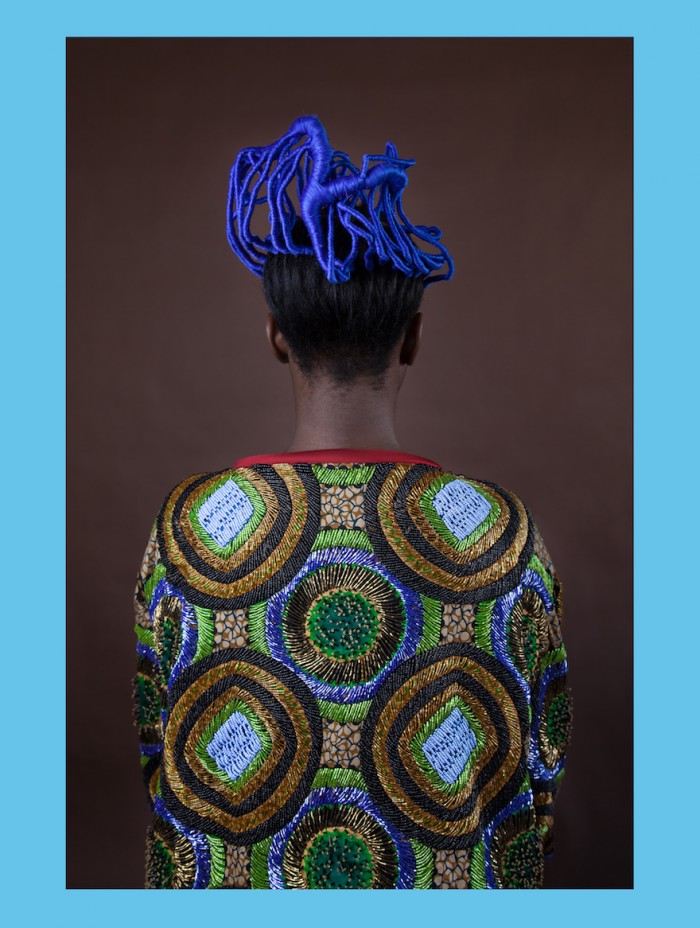 Dugger subsequently collaborated with French multidisciplinary artist Francois Beaurain to create Chromatin, the animated variation of Dugger's Chroma photo project. Together they recreated the works in the bitmap image format GIF – or graphics interachange format.
According to the GIF creator, Chromatin explores the relationship between design and colours in contemporary braiding methods, underlying the importance of geometric and fractal patterns in African culture.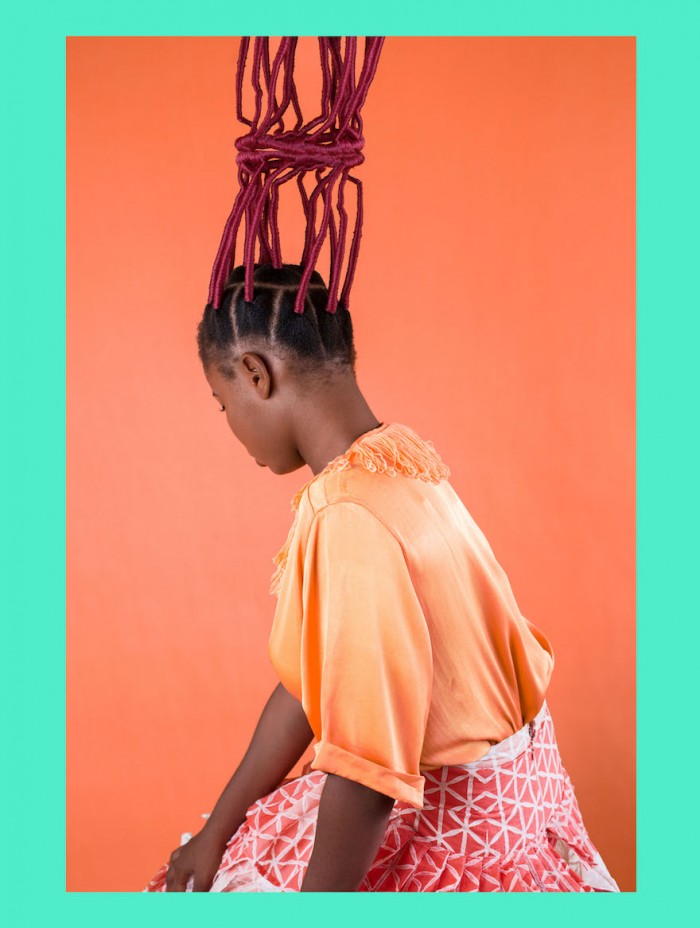 The animated GIF, which was more recently popularised through widespread use on the Web – is an appropriately contemporary creative medium for the series. However, Dugger's collection was on display against good 'ol white walls the Investec Cape Town Art Fair 2019, exhibiting as part of Art Twenty One, Nigera.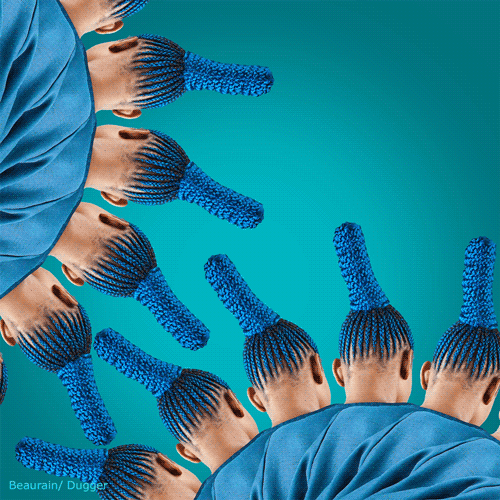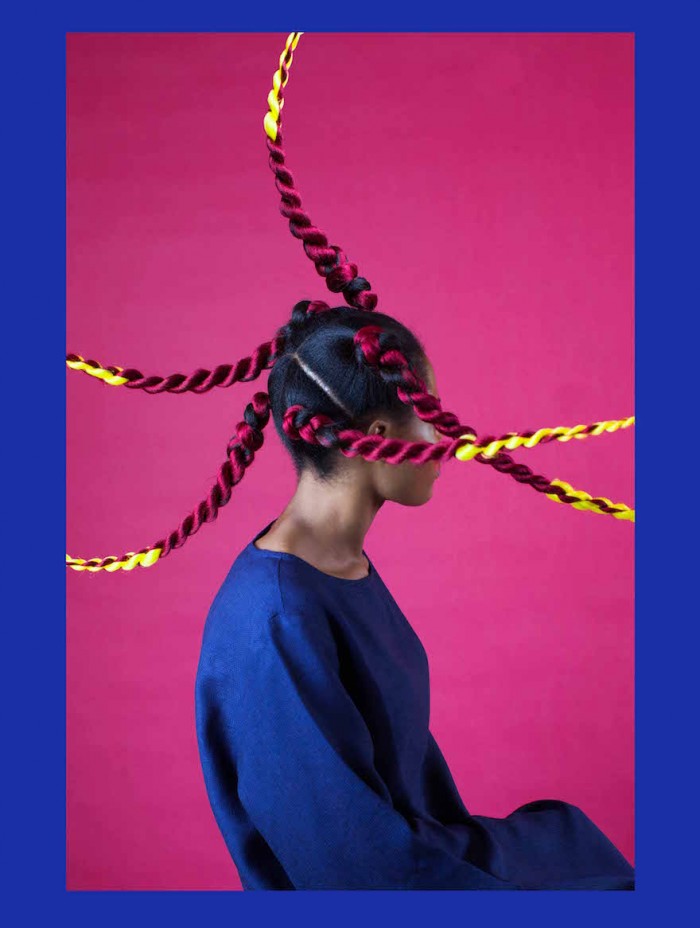 View the full series on Medina Dugger's website
Read more like this: