In grade 1, back in 1996, Canada-based Adam Hoens had already predicted what he would become when he grew up. The young artist from North Delta in British Columbia started by drawing replicas of the covers of Marvel comic books and cartoon characters that were the heroes of his childhood. Now 25 years old, Hoens has shifted his pencil from action heroes to Hip Hop artists—drawing over six thousand followers to his Instagram feed.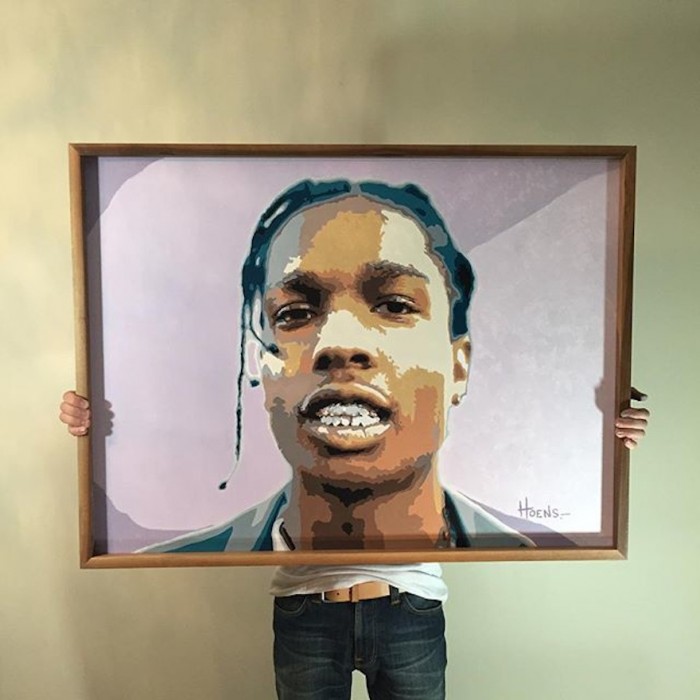 When asked the determinant: "So when did you fall in love with Hip Hop?" the painter recalls when he started skateboarding and became consumed by the music which forms a great part of skate culture. Apart from his natural talent to draw emcees' faces as he sees them, he has spent years studying "How To" books and practising until names that are synonymous with the culture and genre like The Notorious B.I.G, Tupac Shakur and Kanye West became recognisable on his sketchpad.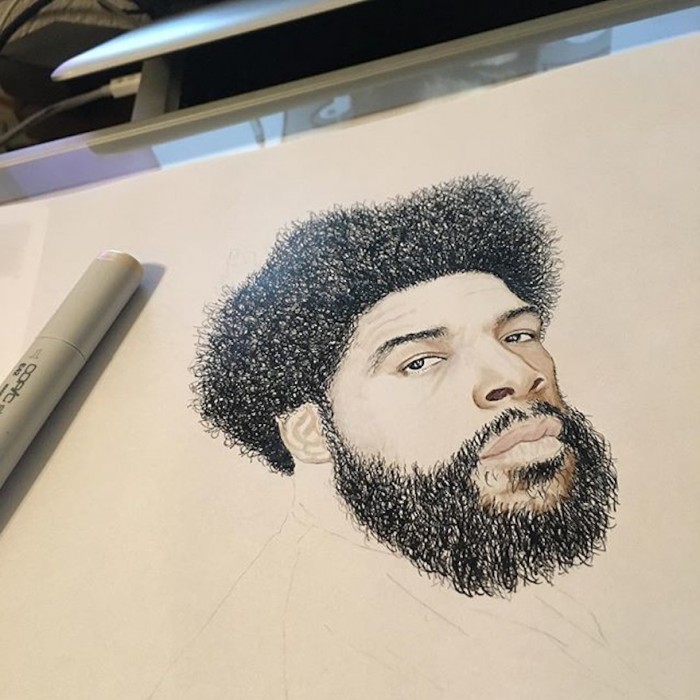 Before he even starts drawing and painting, Hoens spends hours trying to find the perfect picture to reference. "Once I have my reference set up, I try to only listen to that artist while I draw or paint them. I find it really helps me stay inspired, focused and motivated," he explains his creative process.
The internet is his exhibition space and Adam Hoens has made taking a trip through the history of Hip Hop as accessible as scrolling through an Instagram page.