On World Creativity and Innovation Week, we've decided to highlight the work that designers are doing to draw attention to waste. These designers have found creative and innovative ways to upcycle: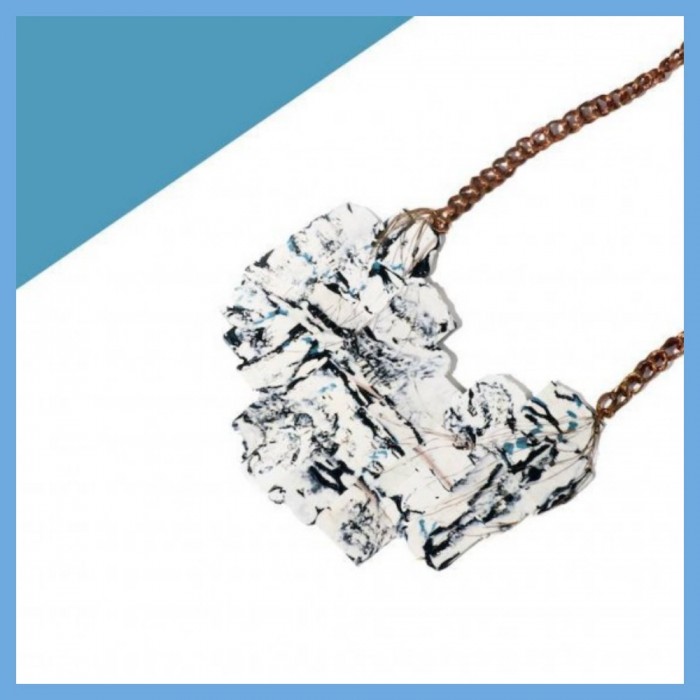 The range entitled 'Edelplast' is made up entirely of discarded industrial cables and wires. Created by object and jewellery design graduate, Billie Van Nieuwenhuyzen, the line is made to resemble a marbled look. To create the perfect marbled look, cables and wires are melted, weaved and shaped. These products are not only fashionable moments but also bring awareness to pollution and E-waste.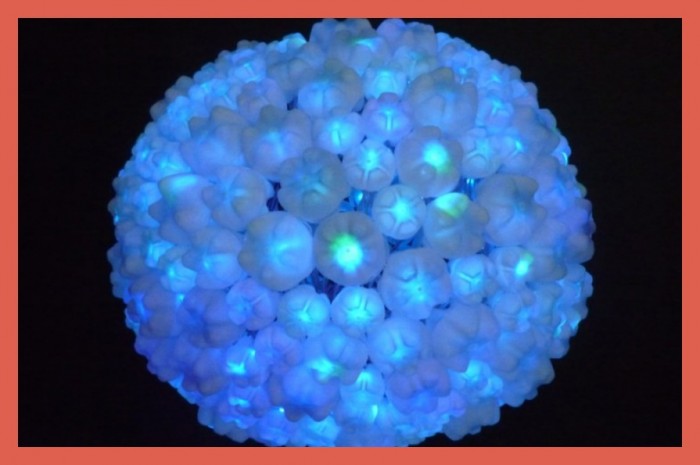 Created by Eco-artist Sarah Turner, the Twitter Ball is an installation piece used to bring awareness to plastic waste in the ocean. Turner, who is known for creating lights and installations, handmade the objects in this project. The installation was made up of 562 recycled bottle ends that each came with their own LED light inside that had a straight connection to Twitter. Every time someone would retweet the project one dollar was donated to a non-profit organisation.
London-based furniture designer Yinka Ilori is known for his playful yet sustainable designs. The designer is known for upcycling vintage pieces and breathing new life into each redone piece. The Design Indaba 2017 speaker draws inspiration from his childhood as well as his Nigerian roots:
Yinka Ilori is a London-based furniture designer who focuses on upcycling found objects into thought-provoking conversation pieces. Acutely aware of the waste in the furniture manufacturing industry, Ilori breathes new life into existing pieces sourced from Ghana, Nigeria and the UK. It is Ilori's upbringing in North London and heritage in Nigeria that informs his creative method.
Less than 15 per cent of the electronics that we throw away each year is recycled into new products. The rest is simply dumped in landfill sites around the world. It is the photographer Benjamin Von Wong's goal to point out that we have to change this wasteful trend.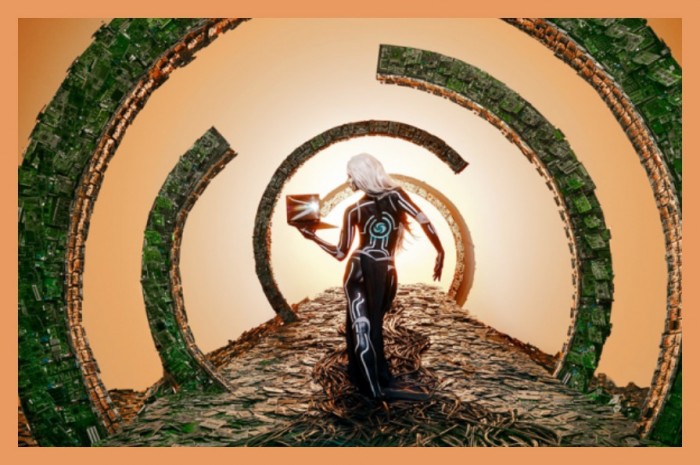 Von Wong puts humanity's throw-away attitude toward technology under scrutiny in cyberpunk style, where the photographs feature a human at the centre of the composition. The figure is caught in the middle of a tech-maelström by their own design. Over 1800 kilograms of discarded keyboards, laptops and circuit boards were plucked from trash heaps to create these three dramatic scenes.
Artur Bordalo or Bordalo II is a Portuguese street artist who uses discarded material to create head-turning art installations with a social message.
Incorporating burnt aluminium cans, old tires, scrap wood, neglected appliances, and other debris into his vast, life-like animal figures, Bordalo's process successfully diverts this material from where it would otherwise end up: littering the streets, piling up in the ocean, or in a landfill.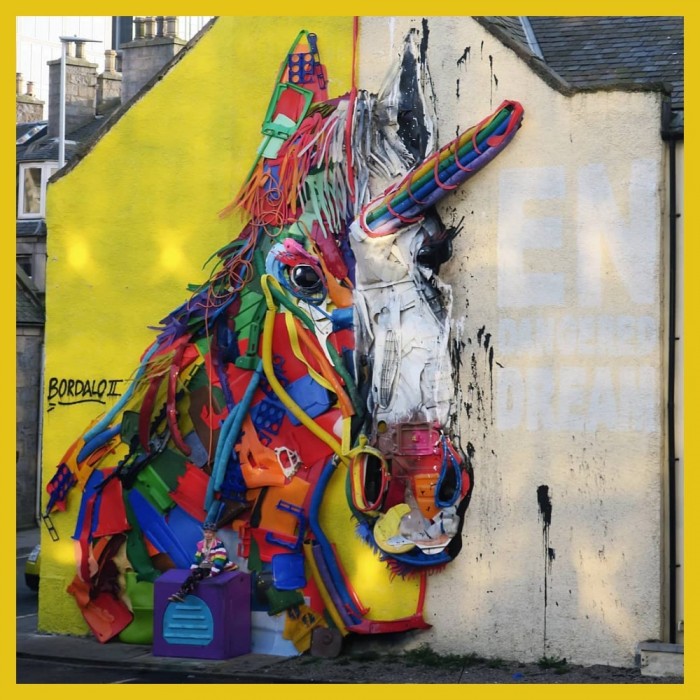 Using a unique technique that combines painting and sculpture, the extraordinary results add a new dimension to the concept of street art.
While studying in Europe, Egyptian entrepreneurs Rana Rafie and Yara Yassin were inspired by the recycling and upcycling boom taking place around them. Hailing from Cairo, one of the most polluted cities in the world, the two decided to take their new passion home. There they founded UpFuse, a upcycling initiative that turns plastic bags into fashionable accessories.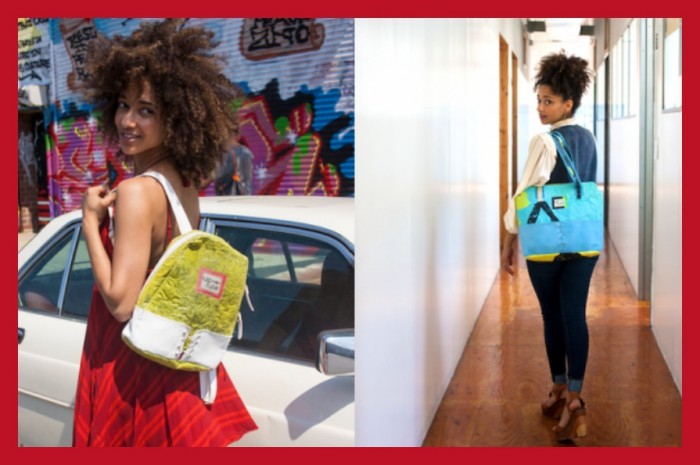 Founded in 2013, the company has recycled 50 000 plastic bags. Each UpFuse tote bag is made using 30 plastic bags. The company also creates wallets, laptop cases and camera straps using the trash. But, according to the company's senior product designer Lama Khawanky, the toughest part is changing people's perceptions.
More on creativity in design:
See the novel ways these designers are innovating healthcare practices
Six creative crowdfunding projects worth supporting this April
6 clever design solutions for pressing healthcare issues