Today marks 57 years since astronaut Yuri Gagarin became the first human to journey into outer space. To celebrate International Day of Human Space Flight here's a look at some projects that are looking into space exploration.
A couple of years ago NASA announced a competition to build a 3D printed habitat for deep space exploration, including the agency's journey to Mars. French firm Fabulous, who specilise in 3D-printing, proposed a housing prototype for life on Mars.
The dome-like shelter was created using a chemical compound found on Mars called iron oxide. The shelter, constructed by a team of scientists and architects, also has two robot arms to harvest mineral compunds and when melted, can be used as a protective shield.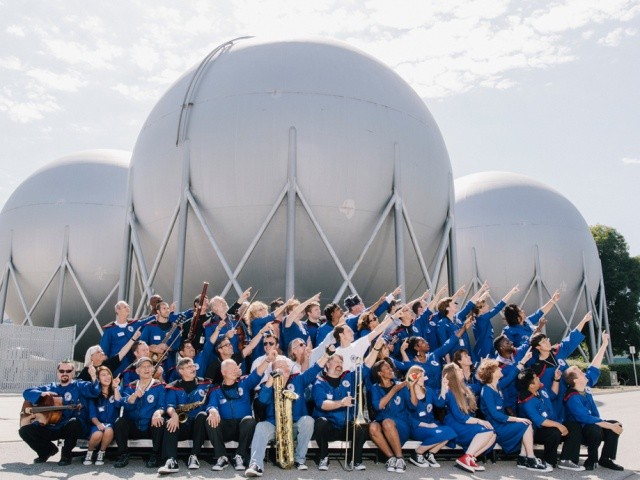 During her Design Indaba Conference talk last year, award winning director and experience designer Nelly Ben Hayoun, gave a fascinating talk on the University of the Underground. Some of Hayoun's creations are orbiting the world in the International Space Station and she has collaborated with a number of prestigious musicians and platforms.
This brings us to one of her other creations, the world's first ever space orchestra that is composed completely of space scientists and astronauts from NASA. The initiative is her way of combining technology, science, opera and design.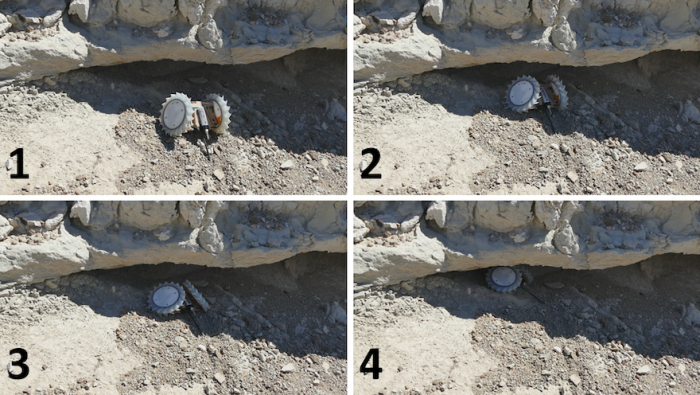 NASA scientists have developed a Pop-up Flat Folding Explorer Robot (PUFFER) designed to go into areas that the combat rover cannot access. The design is inspired by Japanese origami art.
Developed by Jaakko Karras, the PUFFER looks like a toy truck but the surface area allows it to be able to flatten and tuck it's wheels away when sneaking into risky areas. It is also about to move on steep slopes or sand dunes.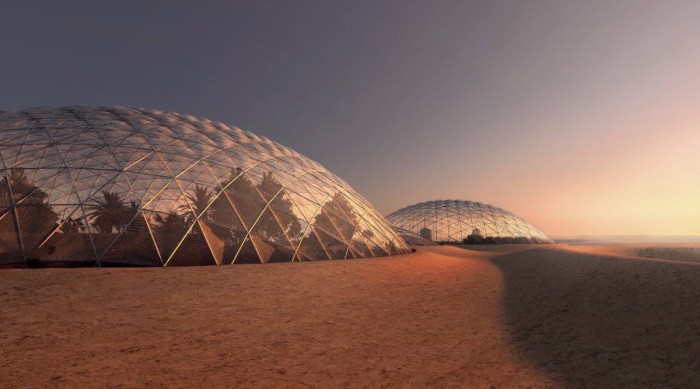 The United Arab Emirates announced that they are seeking to build the first inhabitable human settlement on Mars by the year 2117. The development, which will first break ground on Earth, is designed by Danish architect Bjarke Ingels.
The president of the UAE and ruler of Dubai HH Sheikh Mohammed bin Rashid Al Makhtum revealed the blueprint for what will be known as the Mars Science City. The Science City will consist of food and water laboratories, a museum that will display the greatest space achievements by humans and 3D walls made up of sand from the Emirati desert.
To prepare for human life on Mars, six astronauts were sentenced to live for one year on top of the volcanic plateaus of Mauna Loa in Hawaii. Known as the HI-SEAS, this project is a simulation that was used to recreate conditions of the planet as NASA wants to send humans to live on Mars by the year 2030.
The crew participating were sent out over different periods of time. Each crew member stayed in a dome which tracked data relating to their stay and needs. The reason for choosing the volcano was that the outer crest resembles that of an environment of life on Mars.
More on space design:
NASA awarded the $25 000 first-prize award for the 3D Printed Habitat Challenge Design Competition to Mars Ice House, designed by SEArch (Space Exploration Architecture) and space reseach collective, Clouds AO (Clouds Architecture Office).