Africa is home to a number of "starchitects" such a David Adjaye, Kunlé Adeyemi, Issa Diabaté and Francis Kéré ­– who've all spoken at the annual Design Indaba Conference. These celebrated architects have shown that contemporary African architecture presents a unique opportunity to underline the important role played by the African world today.
We highlight three African architects, who've designed structures that show a commitment to people and the environment. These young architects are reshaping urban landscapes and skylines while responding to the unique socio-cultural particularities of their counties.
Mariam Kamara – Niamey, Niger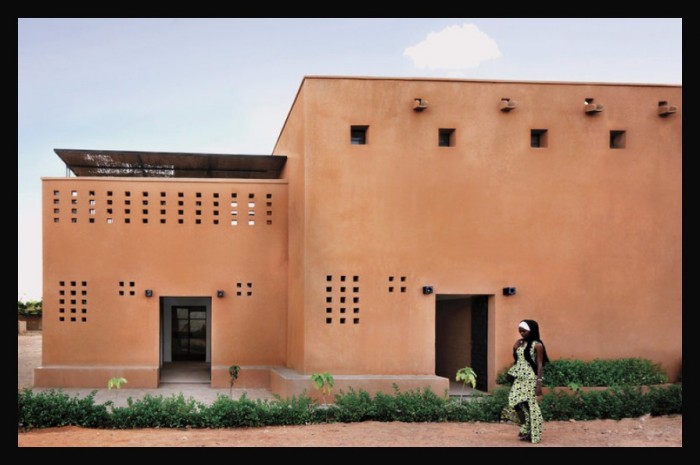 Mariam Kamara is committed to designing structures in response to public space needs such as housing, recreation and education. After several years of study at Purdue University, New York University and the University of Washington, the Niger-born architect returned home. Now, based in Niger, Kamara's designs propose a new type of public space that is adapted to socio-economic, local and cultural realities.
In Niger, she designs structures that are uniquely adapted to the cultural norms of a Muslim city. One such example is Mobile Loitering (below), which she desgined in response to public space needs in a highly gendered urban context. "The act of 'mobile loitering' is a tactic that is commonly employed by young girls in Niger's capital of Niamey, in order to socialize with one another," says Kamara.
Kamara also forms part of United4design, which is a architecture company that focuses on architecture and global practices. The company and blog formed in 2013 completed their most significant project to date in 2016. The Niamey 2000 building was designed to combat the housing crisis in Niamey and construct a new lease of culture appropriate designs.
LocalStudio – Johannesburg, South Africa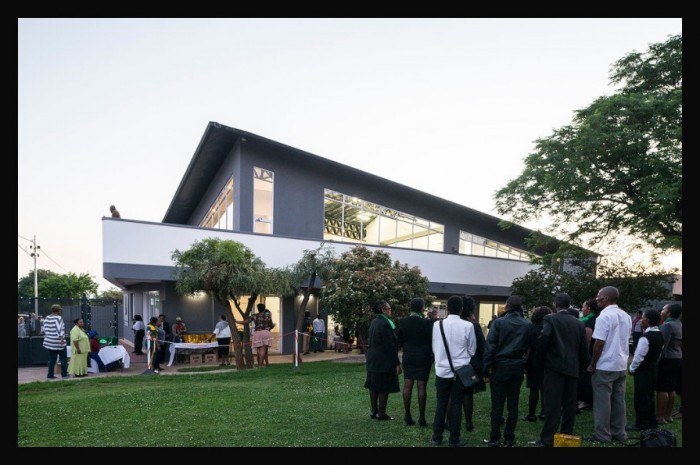 Thomas Chapman founded LocalStudio in 2011 in a bid to explore 'publicness' in the post-apartheid city. Four years later, the architecture and urban design studio has nine full-time employees and a diverse portfolio of built work comprising several public buildings and urban design schemes. The studio has recently completed the Outreach Community Centre in Johannesburg's Hillbrow precinct – a notorious area in a state urban decay, which is generally avoided by locals. The community centre is the first new development in Hillbrow since the 1970s. The design features a computer centre on ground floor, a dance studio at first floor and offices and meeting areas on the second floor.
In 2016 Local Studio brought back a part of history when erecting the Trevor Huddleston Memorial Centre in the iconic place of Sophiatown. This came to be the first building built in Sophiatown since the forced removals in 1948. In 2017 representing his firm, Thomas Chapman was involved in another memorable construction that was commissioned by Design Indaba. The Arch For Arch, was designed to celebrate the life and legacy of Archbishop Desmond Tutu and the progression that South Africa has reached.
Tosin Oshinowo – Lagos, Nigeria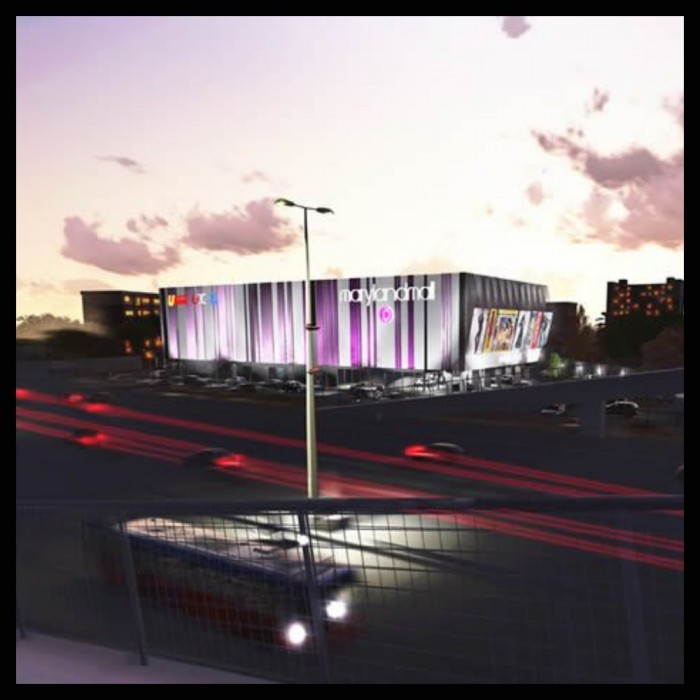 Nigeria-based Tosin Oshinowo, a former employee of the Office for Metropolitan Architecture (OMA), Rotterdam, is pioneering grand architecture in Lagos. Oshinowo has worked on a project proposal for the fourth mainland bridge; the result was a grand double decker bridge with a pedestrian section on the lower deck and vehicles on top. Her latest project is the Maryland Shopping Mall, a five storey building shopping complex. "We are proud it's an indigenous shopping mall," Oshinowo told FutureLagos. "For me what has been a frustration or challenge since coming back to Nigeria is the reliance on foreign architect and how people say we need the South Africans or the British to design for us." Oshinowo is the chief executive officer of cmD+A, a firm of architects she founded in Nigeria.
The Maryland Mall opened in June of 2016 with over 40 shopping outlets.