Cape Town's V&A Waterfront is the place to be to celebrate the festive season – its Joy from Africa to the World project, which kicked off two years ago, reimagines Christmas on the African continent by showcasing local, sustainable craft, design and art.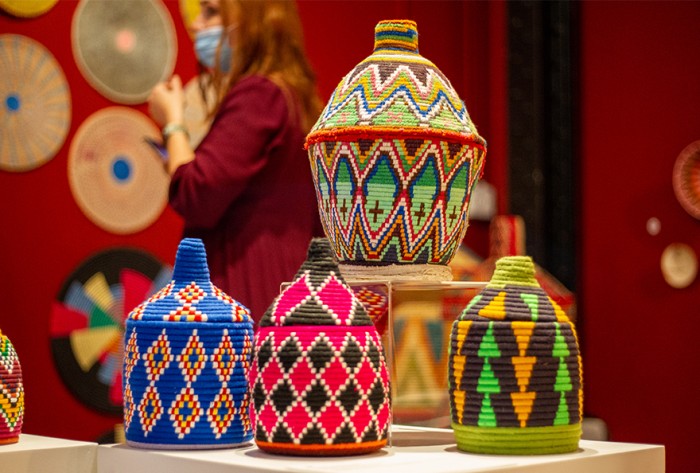 For 2021, Platform Creative – known for promoting the work of African designers, makers, manufacturers and artists – was commissioned by the V&A to mount an exhibition of 100 Beautiful Baskets at the Victoria Wharf Shopping Centre. The exhibition is a richly textured, colourful showcase of more than 300 items that range from woven baskets and furniture to jewellery. The baskets were sourced from 21 African countries that include the likes of Chad, Djibouti, Madagascar, Eswatini, Niger, Morocco and South Africa. Around 90% of the exhibitors are women.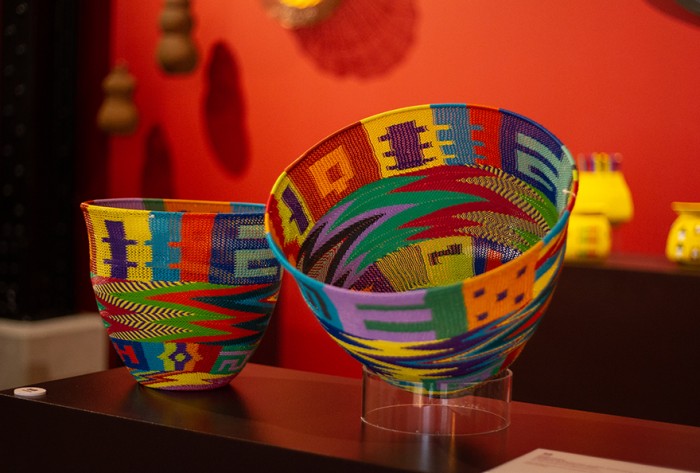 According to Cathy O'Clery, creative director of Platform Creative, it took six months of research and collection to put the exhibition together. There are 100 beautiful basket and weaving stories, but literally hundreds of baskets on display in a museum-style exhibition. "The main aim is to show basket-making as a vessel for telling stories of creativity, social upliftment, master workmanship, and how design can push the industry forward," O'Clery says. "But there are also tales of refugees and displacement, conservation and sustainability."
The exhibition features baskets from community enterprises, exporters, master weavers and designer-makers, like the art baskets from Baba Tree in Ghana, and masks by People of the Sun in Malawi. "We have furniture from Malawi Cane, Houtlander, Thabisa Mjo, a human nest from Porky Heffer, hats from Crystal Birch, luxury handbags from Khokho in Eswatini, and AAKS from Ghana," O'Clery reveals. "We also have an exhibition shop run by Design Afrika."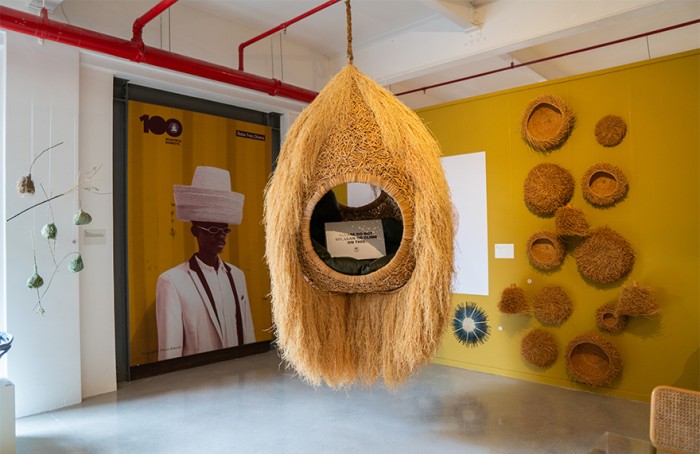 Each hand-crafted piece tells a specific story. For instance, Angeline Masuku was taught to weave at the age of eight as her aunt was a highly skilled basket weaver. Angeline's technical skill became apparent and by the age of 18 she had mastered Zulu basket weaving techniques. Her Ukhamba Podium Basket took three full weeks – or 200 hours – to create.
The exhibition is strongly focused on southern African basket weavers and brings together some of the most revered names in basketry. It highlights the contemporary relevance of this traditional skill, which is part of the rich heritage of the continent.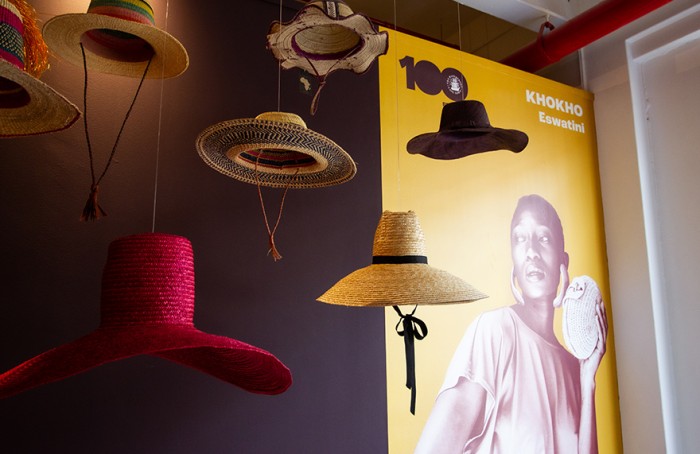 Three women from the Alpha Group in KwaZulu-Natal showed off their basket-weaving skills at the opening of the exhibition, demonstrating the talent, skill and dexterity needed to create baskets. A programme of events around the exhibition will be announced in January 2022.
Credits: Platform Creative
Read more:
Matali Crasset on making baskets in Bulawayo.