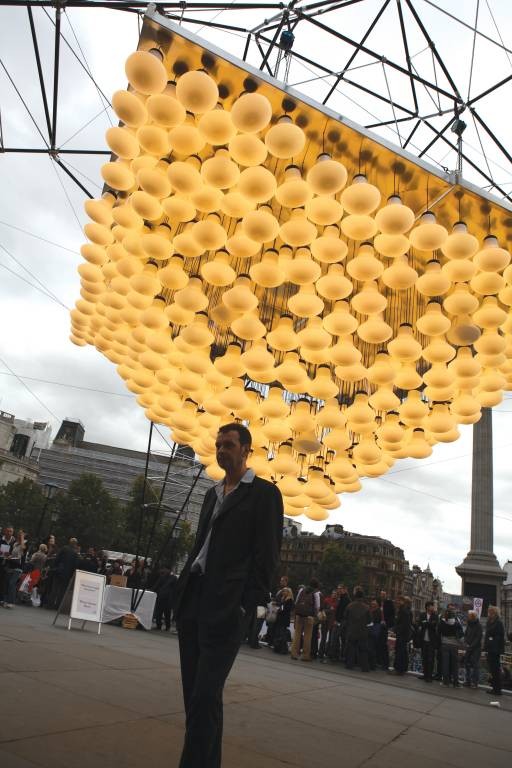 Tom Dixon launched the London Design Festival at Trafalgar Square with an installation of 500 energy-saving lights powered by a renewable energy source. Inspired by the shape of a light bulb, Dixon specifically designed Blow as an opaque white lamp for low-energy compact fluorescent light bulbs (CFLs).
"Low-energy bulbs suffer from an image problem, where it is commonly thought that they make an unattractive light. What better way to change this perception than to make an event that allows Londoners to witness a massive installation of 500 lamps allowing everybody to take a part of it home to illuminate their lives, while using 80 percent less energy than they would previously have used," said Dixon.
At the end of the three-day installation, 1 000 Blow lamps were given away to Londoners on a first-come, first-served basis in collaboration with the Energy Saving Trust and Glowb low energy light bulbs. Glowb also gave away 1 000 CFLs on each day of the installation. According to the Energy Saving Trust, the 3 500 Glowb bulbs that were used as part of this installation and giveaway will save 754 tonnes of CO2 in their collective lives. This is the equivalent of filling 150 hot air balloons or 4 300 double decker.
Watch the Talk with Tom Dixon