Twenty Ten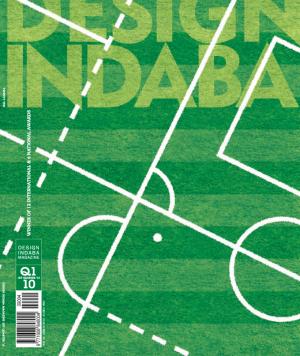 It's 2010! What a year awaits… There's the Winter Olympics in Vancouver, the World Expo in Shangai, the 36th G8 Summit in Huntsville, the fourth G20 Summit in Toronto, the Youth Olympics in Singapore and the 16th COP16 meeting in Mexico. Oh, and we can also look forward to the maiden flight of the SpaceX Falcon 9.
But I feel I'm forgetting something… Oh, silly me, Design Indaba 2010! With the Design Indaba Conference running from 24 to 26 February, and the Design Indaba Expo running from 26 to 28 February, both at the Cape Town International Convention Centre, the Interactive Africa offices and the greater part of South Africa's creative industries are cooking – as they do around this time of the year.
More than 40 of the world's leading creative thinkers will soon be descending on Cape Town – the likes of Tord Boontje, the Bouroullec Brothers, Anomaly, Marcelo Rosenbaum, Harry Pearce, Alejandro Aravena, Stefan G Bucher, Troika, Han Feng, the Wooster Collective, Gary Hustwit, Doug Pray, Bruce Nussbaum and more.
Not to mention the Design Indaba Expo – the fastest growing show in the country. In 2009, it tallied over 29 000 visitors, 260 exhibitors and 350 buyers, including more than 160 international buyers. Gearing up to bust these figures, the Design Indaba Expo is also flexing out beyond the convention centre this year. There's a two-week design film festival at the Labia – including the SA debut of Gary Hustwit's Objectified and Doug Pray's Art & Copy; workshops by Nils Noren at the Food Innovation Centre in Observatory; and the launch of the second Design Route map of Cape Town.
All a far cry from Neill Blomkamp's vision of 2010 in District 9! But still, I feel like I'm forgetting something else. Something big that's making my life run faster and faster by the day. Actually, no, it's not my life, it's everything and everyone around me too. The whole of South Africa seems to be holding their breath and scurrying excitedly toward something. Am I dreaming or… Is it the year of the first FIFA World Cup on African soil? Laduma! – Nadine Botha