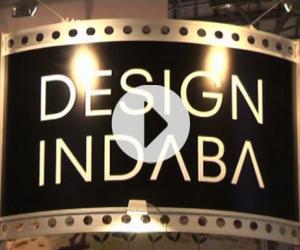 Design Indaba 2011 takes place at the at the Cape Town Convention Centre and includes the Design Indaba Conference and Young Designers Simulcast from 23 to 25 February, and Design Indaba Expo from 25 to 27 February. For the seventh year in a row Design Indaba Conference is sold out, with some two weeks to go until the event. In response to the ongoing demand for tickets, anybody (both under and over the age of 25) is now able to book for the Simulcast in Cape Town and Johannesburg.
Design Indaba Conference
Since 1995, the Design Indaba Conference has invited the world's top creative minds to address professionals from the creative, corporate and educational sectors alike. Championing creativity that enhances every aspect of the world around us, Design Indaba recognises graphic design, advertising, film, music, fashion design, industrial design, architecture, craft, visual art, new media, publishing, broadcasting and performing arts shoulder-to-shoulder.
Young Designers Simulcast
The Young Designers Simulcast is a live broadcast from the main plenary session to a second auditorium. Students and designers under 25 get discounted access. Due to the conference being sold out, professionals and designers over 25 can also buy tickets at a small premium.
Event Information

Event Information

Wednesday, 23 February, 2011 -
Thursday, 24 February, 2011 -
Friday, 25 February, 2011 -

Venue:
Mystery speaker and performance
More About Design Indaba Conference 2011
Pages