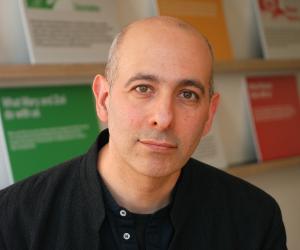 Speaker
David Kester is the chief executive of the Design Council based in the United Kingdom. As chief executive he leads national programmes and policies for industry, education and the public sector, which drive innovation and strengthen competitiveness in the UK and Europe.
Kester's current focus is on designing out of the downturn and includes mentoring high-tech ventures on using design to accelerate new innovations, such as green technologies and sustainable services, to global markets. Across government departments and at a local level, Kester is promoting new design-led approaches that turn social challenges into economic opportunity. For instance, the recent Design Bugs Out programme with frontline National Health Society staff, has matched the challenges of MRSA and c.Difficile to new consortia of manufacturers and designers, resulting in better health outcomes, savings and exports from enterprise. Current project themes include dementia, crime prevention, community cohesion and preventative healthcare.
Kester became Design Council chief executive in 2003. His background in design, industry and the environment includes nine years as chief executive of D&AD, an organisation that represents the global creative, design and advertising communities. He is also a council member of the Royal College of Art, a member of the Home Office Design and Technology Alliance Against Crime, and a trustee of the Rose Theatre Kingston.