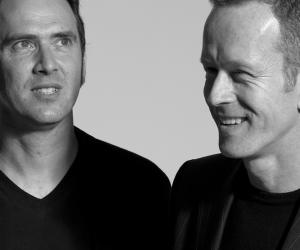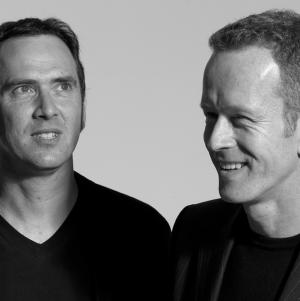 Speaker
Hat-trick was ranked number one in the 2010 Design Week Creative Survey for its prolific output on behalf of clients including Land Securities, Natural History Museum, Royal Mail, Salvation Army, Scottish Opera and Twickenham Stadium. Led by Jim Sutherland and Gareth Howat, who co-founded the company in 2001, Hat-trick has a habit of over-delivering on every project. This is because of an enduring enthusiasm for design, coupled with an unusually lean structure in which the founders play a hands-on role in everything that goes through the studio. And a lot goes through the studio.
Sutherland, co-founder and creative director of Hat-trick Design, has judged British Design & Art Direction six times and is on the D&AD Executive Board. He lectures at Norwich University College of the Arts, University College Falmouth and Brighton University. Before co-founding Hat-trick in 2001, he spent seven years as creative director at HGV Design, and six years before that at The Partners. He loves designing and does it more than is strictly healthy.
Co-founder and creative director, Howat has judged competitions including D&AD, The Roses and Art Directors Club of Europe. Before co-founding Hat-trick in 2001, he was creative director at Glazer Design. He also spent four years as design director at Lapot and began his career with a seven-year spell at The Partners. A keen tennis player, Howat landed his dream client in 2010: the Wimbledon Championships.