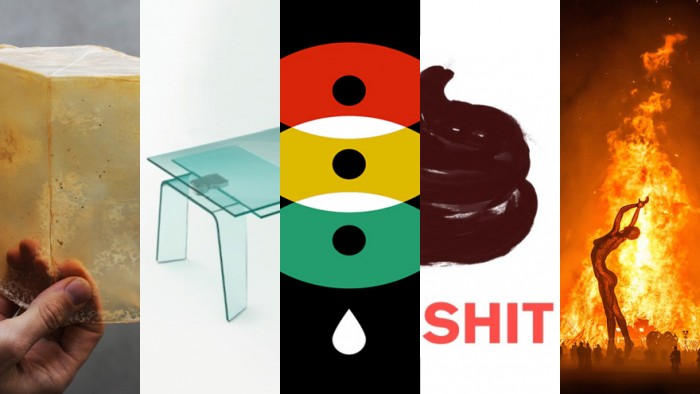 The anti-xenophobia posters submitted by local illustrators was the most popular story this week
1.
The xenophobic attacks are still top of people's minds this week, with our gallery of #NoToXenophobia poster designs by local illustrators the most read feature. The posters were submitted through Twitter, Facebook and email in response to our call for local artists to respond to Christoph Niemann's striking illustration of a mouth kicking out its own teeth.
2.
Readers enjoyed our coverage of Milan Design Week, including this feature of 10 product highlights, which included a paper watch, a modern take on a portable lantern and an adjustable seating system by Matali Crasset.
3.
We reported that "liveability" was a recurring theme at Milan this year, which got readers clicking to see the unusual exhibitions and products on show.
4.
Everyone wanted to know more about the Eat Shit! exhibition that Design Academy Eindhoven held at Ventura Lambrate in Milan. With a title like that, there was plenty to reveal and revile.
5.
With AfrikaBurn staring next week, "burners" and wannabes tuned in to hear Burning Man founding member Larry Harvey talk about what makes the festival special.
Watch the Talk with Larry Harvey
Talks
• Duration: 00:25:20
•
25 Aug 15