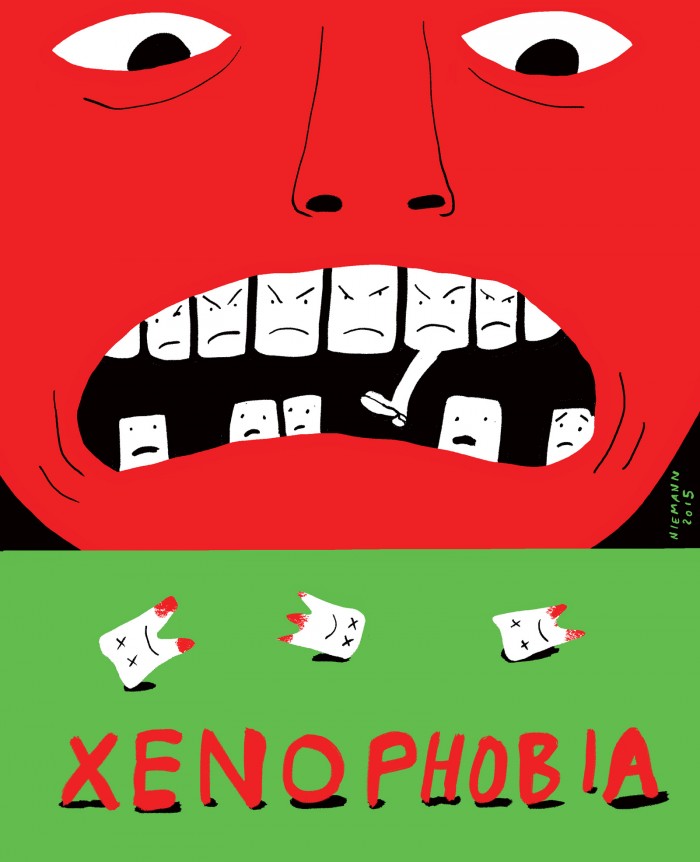 In response to the recent xenophobic attacks, we are searching for ways that we could #makechange, and assist in some way.
This image, created today by Christoph Niemann, the illustrator and graphic designer – famous for his Abstract Sunday Blog on NYTimes.com, and his various covers for The New Yorker – is about how xenophobia hurts society as a whole.
Feel free to share with your networks... And let's help to rid our society of this scourge.
Watch the Talk with Christoph Niemann
Talks
• Duration: 00:34:45
•
14 Nov 13