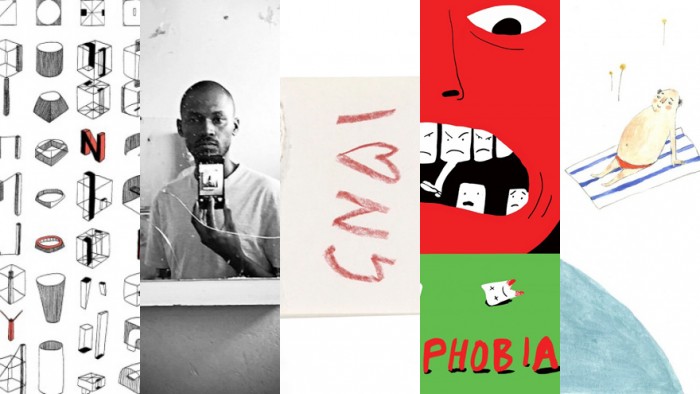 Christoph Niemann's illustration, made in response to the recent spate of xenophobic violence in South Africa, had universal impact came first.
1.
Sometimes one powerful image can sum up a situation better than a torrent of words. New York-based illustrator Christoph Niemann's poster perfectly captured for readers the senselessness of the recent xenophobic attacks against foreign Africans in South Africa.
2.
The full text of Hella Jongerius and Louise Schouwenberg's design manifesto, "Beyond the New", was released in full for the fist time on designindaba.com, propelling the story into second place.
3.
The provocative, poetic images taken by photographer Lesedi Mogale drew eyes in this online gallery compiled from our Instagram feed, which the Pretoria-based Mogale took over last week.
4.
We all can't get enough of Milton Glaser. This short documentary by The New York Times, which takes us inside his New York City studio, proved a hit.
5.
Readers had one last sip of summer with this Lookbook of artworks in Summer's End, an exhibition that bids farewell to the season and simultaneously welcomes new gallery the Drawing Room to the Cape Town art scene.
Watch the Talk with Hella Jongerius