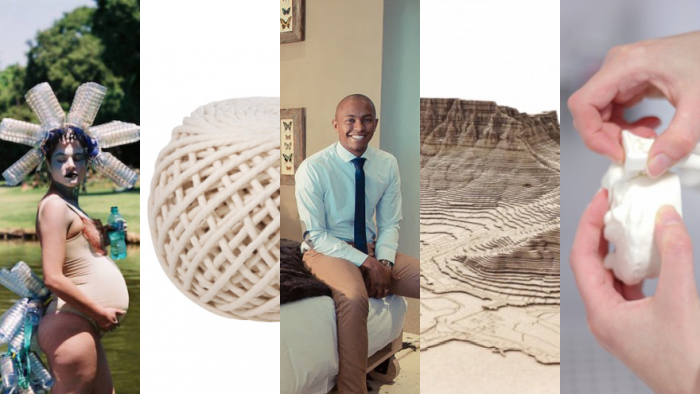 1.
In this Design Frontiers piece, performance artist and 2015 Emerging Creative Celeste Theron talks water awareness, plastic waste, pregnancy and the creation of all-women design group SHE.
2.
The future of joint rehabilitation is here. Professor Justin Cobb, orthopaedic surgeon to Queen Elizabeth II, is leading medical advances in 3-D printed, patient-matched surgical guides for orthopaedic operations. Embody Ortho is the medical startup behind this Design Frontiers story.
3.
Dutch designer Christien Miendertsma is blurring the lines between production and product. "I am now the happy owner of 10 000 kilos of flax", she says. Watch the video and hear more about her commitment to production.
4.
In this interview, 2015 Emerging Creative Nikki Onderstall talks about her topographical models that use contextual maps of the city of Cape Town. Her laser-cut models are more like sculptural artworks.
5.
Another Emerging Creative interview proved popular this week: this one with budding interior and fashion designer Jason Sandows who recently appeared in SABC 3's design competition show "Win a Home".
Watch the Talk with Christien Meindertsma