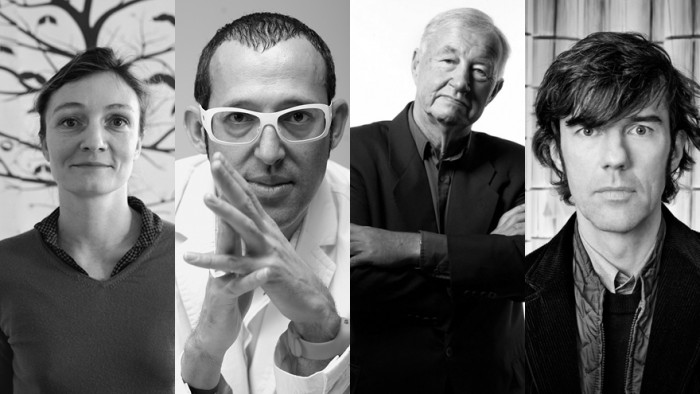 Design Indaba All Stars.
Chronicling the first 10 years of the Design Indaba Festival, the Design Indaba All Stars book serves as a record of the growth of creativity at the cusp of the millennium. It showcases the world of 35 of the most prominent international speakers that Design Indaba Conference has hosted over the years, selected with longevity in mind. Looking back, the designers' insights are just as relevant today as they were in the book was published in 2009.
As a historical artefact, the book indicates the technology, methodology, human needs and cultural values that have driven a dramatically evolving design landscape.
In part three of this series, we have selected some of the best quotes from the interviews featured in the Design Indaba All Stars book. They offer a glimpse into the minds and working methods of some of the greatest practitioners of our times.
You know, the 1980s were all about lifestyle and the 1990s were all about typography. Maybe this decade will be about activism. Read Stefan Sagmeister's full interview with journalist Amy Westervelt here.
It is extraordinary that so many people today buy well-designed cars, audio-visual, domestic and electronic equipment, yet houses and furniture are all too often 'el crappo' when they could easily be inspiring. Read Sir Terence Conran's full interview with Design Indaba here.
I act as a design editor or cultural editor of our physical world. Ironically, the more product produced the more design is necessary, as the saturation of objects predicates a need to be improved and bettered, with higher quality and new ideas. Read Karim Rashid's discussion with fellow designer Naoto Fukusawa here.
It is important for me to come across as an individual; a sculptor with a philosophy rather than somebody who can claim to have made a million selling some wastebin. I can do that, but that isn't what drives me. I come from a very primitive, primordial way of thinking, very rooted and intuitive. Read Ross Lovegrove's full interview with journalist Sean O'Toole here.
The medium itself can be used for so many different things. Animation can be done as fine art, where you probably would only see it in a gallery. It obviously has a place in movies, but you aren't likely to see the same thing as you did in the gallery. The 'best' platform is really dependent on the person doing it, what he/she wants to do the most. Read Bob Sabiston's full interview with design editor Gregor Naude here.
The individuality of artists seems to be created by creative people of the same generation. We can see the creation that pioneers left for us, but we cannot predict the talents of followers. Read Shigeo Fukuda's full interview with Design Indaba here.
What distinguishes our work is the scarcity of technical resources, which is also our treasure. Brazil is our great fountain of inspiration. Everything inspires us: from the people and how they organise their lives, to the geographic and ethnic variety. This fusion is what we truly consider to be modernity. Read an extract from "Zest for Life: The Work of Fernando and Humberto Campana" at the Design Museum, London here.
My dreams are not productive at all. I am not a late worker, because I feel anxious if I have to find an idea at night. I am better in the morning amd in my studio on deadline. Read Inga Sempé's full interview with arts journalist Suzy Bell here.
Watch the Talk with Thomas Heatherwick