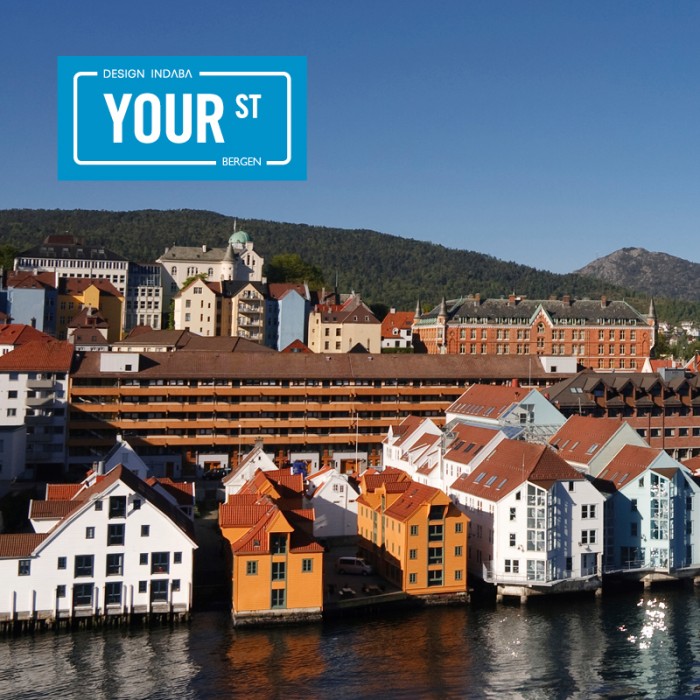 Your Street Bergen.
The initiative is about bringing creative inspiration and action to where it can have the biggest impact for the most people, on the streets.
Bergen is now the second Norwegian city to host a Your Street Challenge, the first of which took place in Risor.
The Your Street Bergen Challenge was launched by Design Indaba founder Ravi Naidoo, together with the Design Region Bergen.
Monica Hannestad, the director of Design Region Bergen had this to say; "The design environment in Bergen are really exited about the thoughts behind Your Street, looking at the possibilities for both locally adapted solutions and their crossover findings for the rest of the world. The design and architecture environment in Bergen and Norway are engaged in the topic of user-need and universal design. We are really looking forward to rolling out this challenge!"
Bergen has allocated a prize pool of NOK 250 000 for the implementation of the winning projects. This challenge is proudly supported by Husbanken, Deltasenteret, Bergen Kommune, Design Region Bergen, Bergen Arkitektskole, Kunst- og designhøgskolen i Bergen, DOGA and Design Indaba.
"Our open source design activism project, has gained traction with city managers and designers all over the world. It's heartening that a project that was birthed in Cape Town, should have a global reach, and that Design Indaba continues to inspire civic-mindedness and goodwill" says Ravi Naidoo.
The Your Street Challenge is about seeing the possibilities and potential of urban spaces. It's about being in touch with the needs of your community and thinking creatively to make Your Street smarter, safer, healthier and sustainable for everyone who uses it.
To date the Your Street Challenge has taken over streets in cities across South Africa, as well as in Eindhoven in the Netherlands, and now we have our third international challenge.
Closing date: 20 January 2015.